Finding what you need is now easier than ever
The websites of esmo.org, oncologyPRO.esmo.org and rarecancerseurope.org are entirely rebuilt on an updated technological platform.
The aim has been to offer ESMO members and website visitors easier access to the information they need and an improved user experience.
Main features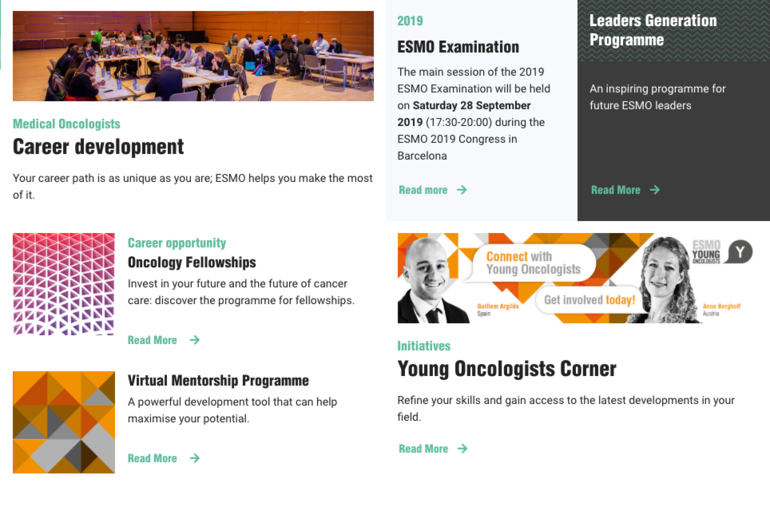 Using cards in the webpages brings you easier navigation and orientation.

Be guided by navigation of multiple levels on the left, always present, always visible on all devices, desktop and mobile.
The navigation between ESMO.org and OncologyPRO is now easier than ever. Test it yourself!
Powerful filters and search modules allow you to quickly find the right content and bookmark it for future reference.

Using the power of flexible Layouts on every page.

Related and linked content all in one place. Providing better user experience for specific customer journeys. Don't search, find!
Enjoy the new ESMO websites at your office and when you are on the move.