ESMO 2016: Publishers & Booksellers
BMJ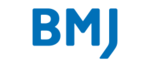 BMJ supports oncology by providing leading research and educational modules. We publish ESMO Open, the peer reviewed, open access journal of the European Society for Medical Oncology. We also provide Early Cancer Detection: a high-quality, evidence-based medical educational module for doctors and healthcare professionals. Visit stand 105 to learn more about the resources available to you.
Clinical Research Malaysia (CRM)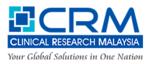 Clinical Research Malaysia (CRM) is a non-profit company wholly owned by the Government of Malaysia's Ministry of Health. CRM was established in June 2012 to position Malaysia as a preferred global destination for industry-sponsored research (ISR) and to function as an enabler and facilitator to the industry and medical fraternity for the conduct of clinical trials.
ecancer
ecancer is the leading, open-acccess oncology education channel, dedicated to improving cancer communication and education in order to optimise patient care and outcomes.
The organisation provides unparalleled access for the global oncology community to a huge online library of resources (videos, e-learning, news, commentary and ecancermedicalscience - the official open access journal of both the OECI and the IEO).
Elsevier

Elsevier brings together the best research tools for the scientific community through a combination of journals, books, major reference works, scientific search engines and databases. Top-level journals such as The Lancet Oncology, European Journal of Cancer, and International Journal of Radiation Oncology • Biology • Physics demonstrate the important and exciting research published through Elsevier.
European Medical Journal
The European Medical Journal is a specialist publisher, covering 16 therapeutic areas, including: Oncology, Cardiology and Urology. By Combining editorials from the key opinion leaders with concise news coverage from the leading congresses within the medical industry, it aims to deliver a first-class insight to the most ground-breaking changes and advancements in medicine. Producing high-quality, peer reviewed, open-access journals.
The Jama Network

Building on a tradition of editorial excellence, The JAMA Network brings JAMA together with ten specialty journals to offer enhanced access to the research, viewpoints, and medical news shaping medicine today and into the future. JAMA Oncology, a new peer-reviewed journal, launched in 2015.
Karger Publisher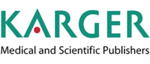 Karger Publishers, the globally active medical and scientific publishing company is dedicated to serving the information needs of the scientific community with publications of high-quality content, covering all fields of medical science. Don't miss our newest publication Tumors in Adolescent and Young Adults and get free sample copies of our wide range of Oncology journals.
Oxford University Press
Oxford University Press is a leading publisher in Oncology journals, books, and online products. Our worldwide publishing furthers the University's objectives of excellence in scholarship, research, and education. Visit our stand to pick up free journal copies and browse our collection of books, including the Oxford Textbook of Oncology ­– available to buy with an exclusive conference discount.
Wisepress Medical Bookshop

Wisepress.com, Europe's leading conference bookseller, has a range of books and journals relevant to the themes of the meeting. In addition to attending 200 conferences per year, Wisepress has a comprehensive medical and scientific bookshop online with great offers. Follow us on Twitter for the latest news @WisepressBooks.