ESMO 2016: Exhibiting Companies
Abbvie

AbbVie is a global, research-based biopharmaceutical company formed in 2013 following separation from Abbott Laboratories. The company's mission is to use its expertise, dedicated people and unique approach to innovation to develop and market advanced therapies that address some of the world's most complex and serious diseases. For further information on the company please visit the company website.
Advanced Accelerator Applications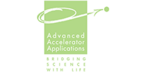 Advanced Accelerator Applications (AAA) is a n innovative radiopharmaceutical company developing, producing and commercializing molecular nuclear medicine diagnostics and therapeutics. The FDA recently approved NETSPOT™ for preparation of Ga 68 dotatate for PET diagnosis of neuroendocrine tumors. The FDA and EMA are reviewing NDA and MAA submissions for Lutathera, AAA's therapeutic candidate gastro entero pancreatic neuroendocrine tumors, including foregut, midgut, and hindgut.
Agena Bioscience
Agena Bioscience is dedicated to advancing the impact of genomics in healthcare and precision medicine. The highly sensitive and cost-effective mass spectrometry-based platform, the MassARRAY1 System, is used globally in oncology for profiling of solid tumors and liquid biopsies in clinical routine and research. It is applied for detection of somatic mutations, SNPs, InDels, CNVs and methylation patterns.
Agendia, Inc.
Agendia is a leading molecular diagnostic company that develops and markets FFPE-based genomic testing which help support physicians with their complex treatment decisions. The Agendia Breast Cancer Test Suite includes MammaPrint®, the 70-gene breast cancer recurrence assay, and BluePrint®, the 80-gene molecular subtyping assay that identifies Luminal-type, Basal-type and HER2-type breast cancer molecular subtypes.
Amgen (Europe) GmbH
Amgen is committed to unlocking the potential of biology for patients suffering from serious illnesses by discovering, developing, manufacturing and delivering innovative human therapeutics. A biotechnology pioneer since 1980, Amgen has reached millions of patients around the world and is developing a pipeline of medicines with breakaway potential.
ARIAD Pharmaceuticals, Inc.
ARIAD Pharmaceuticals, Inc., headquartered in Cambridge, Massachusetts is focused on discovering, developing and commercializing precision therapies for patients with rare cancers. ARIAD is working on new medicines to advance the treatment of rare forms of chronic and acute leukemia, lung cancer and other rare cancers. ARIAD utilizes computational and structural approaches to design small-molecule drugs that overcome resistance to existing cancer medicines.
Astellas Pharma Europe Ltd
In 2006, Astellas made an enduring commitment to fight cancer. Since then, we have built a robust oncology R&D network and established collaborations with key organisations at the forefront of cancer research. Our goal is simple: to become a worldwide leader in oncology. Our ambition is bold: to significantly advance treatment of the disease. Through intense focus on the most promising new candidates and technologies, Astellas has a growing cancer drugs portfolio and a unique pipeline.
AstraZeneca
AstraZeneca is a global, innovation-driven biopharmaceutical business that focuses on the discovery, development and commercialisation of prescription medicines, primarily for the treatment of cardiovascular, metabolic, respiratory, inflammation, autoimmune, oncology, infection and neuroscience diseases. AstraZeneca operates in over 100 countries and its innovative medicines are used by millions of patients worldwide.
Bayer HealthCare Pharmaceuticals, Inc.
Bayer is committed to delivering SCIENCE FOR A BETTER LIFE by advancing a portfolio of innovative treatments. Bayer's oncology franchise now includes three oncology products and several other compounds in various stages of clinical development. Together, these products reflect the company's approach to research, which prioritizes targets and pathways with the potential to impact the way that cancer is treated.
Biocartis nv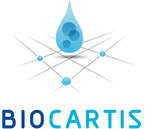 Biocartis aims to provide direct access to personalized medicine for patients worldwide by developing fully integrated, broadly applicable molecular diagnostics. Biocartis' MDx Idylla™ platform is a fully automated sample-to-result, real-time Polymerase Chain Reaction system that offers accurate, highly reliable molecular information from virtually any biological sample in virtually any setting.
Boehringer Ingelheim

Boehringer Ingelheim is committed to delivering novel anti-cancer agents that address unmet needs across a broad range of solid and haematological malignancies. For lung cancer, Boehringer Ingelheim has two agents approved in many countries for specific NSCLC sub-types. The oncology portfolio is supported by a strong early pipeline and an active partnering strategy to further strengthen our presence in this key therapeutic area.
Bristol-Myers Squibb

Bristol-Myers Squibb is a global biopharmaceutical company whose mission is to discover, develop and deliver innovative medicines that help patients prevail over serious diseases. Our medicines are helping millions of people around the world in their fight against cancer, cardiovascular disease, hepatitis C, HIV and rheumatoid arthritis.
Celgene

Celgene is a global biopharmaceutical company committed to improving the lives of patients worldwide. We seek to deliver truly innovative and life-changing drugs for our patients through the discovery, development, and commercialization of products for the treatment of cancer and other severe, immune, inflammatory conditions. Celgene employs more than 7,000 employees worldwide.
Celldex Therapeutics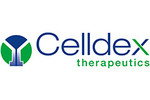 Celldex is developing targeted therapeutics to address devastating diseases for which available treatments are inadequate. The Company's pipeline is built from a proprietary portfolio of antibodies and immunomodulators used alone and in strategic combinations to create novel, disease-specific therapies that induce, enhance or suppress the body's immune response.
Chiltern
Chiltern's management team has an average of 10 years in oncology development and has a specialized team of medical professionals that support your trial from early-phase work to registration clinical and late-phase development. Our global team manages clinical, statistical and regulatory aspects of a wide range of adaptive design oncology.
Clovis Oncology

Clovis Oncology, Inc. is a biopharmaceutical company focused on acquiring, developing and commercializing innovative anti-cancer agents in the U.S., Europe and additional international markets. Clovis Oncology targets development programs at specific subsets of cancer populations, and simultaneously develops diagnostic tools that direct a compound in development to the population that is most likely to benefit from its use. Clovis Oncology is headquartered in Boulder, Colorado.
Daiichi Sankyo

EFPIA
The European Federation of Pharmaceutical Industries and Associations (EFPIA) represents the pharmaceutical industry operating in Europe. Through its direct membership of 33 national associations and 42 leading pharmaceutical companies, EFPIA is the voice on the EU scene of 1,900 companies committed to researching, developing and bringing to patients new medicines that will improve health and the quality of life around the world.
F.Hoffmann-La Roche
Roche is a global pioneer in pharmaceuticals and diagnostics focused on advancing science to improve people's lives. The combined strengths of pharmaceuticals and diagnostics under one roof have made Roche the leader in personalised healthcare – a strategy that aims to fit the right treatment to each patient in the best way possible.
Fresenius Kabi Deutschland GmbH
Fresenius Kabi is a global healthcare company that specializes in lifesaving medicines and technologies for infusion, transfusion and clinical nutrition. The products and services are used to help care for critically and chronically ill patients. The company's portfolio comprises I.V. generic drugs, infusion therapies and clinical nutrition products as well as related medical devices.
GATC Biotech
GATC Biotech, a family owned business since 1990, provides trusted DNA and RNA sequencing services to more than 10,000 customers worldwide. Backed by rigorous accreditation, the company's innovative portfolio combines use of leading sequencing platforms with profound scientific expertise. The company offers a large portfolio of oncology-related products, such as the world's only research liquid biopsy service line, GATCLIQUID.
Genomic Health
Genomic Health, Inc. is a world's leading provider of genomic-based diagnostic tests that address both the overtreatment and optimal treatment of cancer. The company is based in Redwood City, California with European headquarters in Geneva, Switzerland. For more information, please visit the company website.
HalioDx
HalioDx designs and develops a unique range of immune scoring tests, whose first-in-class product is Immunoscore®. Considered a future diagnostic standard in Oncology, this biomarker has already demonstrated strong prognostic value in colorectal cancer. HalioDx was founded in 2014 by the former management team of Ipsogen, and a pioneer in integrative immunology and oncology, Dr. Jérôme Galon.
Helsinn Healthcare

Helsinn, is a privately-owned cancer supportive care pharmaceutical group with an extensive portfolio of marketed products and a broad development pipeline. Our mission is to improve the everyday lives of patients, guided by core family values of respect, integrity, quality, through a unique licensing business model and working with long standing partners in pharmaceuticals, medical devices and nutritional supplement products.
Helsinn Integrative Care
Helsinn Integrative Care is a business unit of Helsinn Healthcare exclusively focused on evidence based non-pharmaceutical products, intended for people with cancer.
Helsinn Integrative Care develops and commercializes only valuable products through the careful selection and testing of each ingredient, the quality control of our qualified manufacturers through clinical trials with each finished product and through monitoring each commercialization step.
Imedex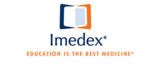 As a global industry leader in providing certified, independent continuing medical education to health care professionals, Imedex® develops high-quality, scientific programming that not only translates the latest research into clinically-relevant information, but has a proven, sustained impact on disease management.
With over 97,000 live meeting participants and more than 50,000 E-learning experiences annually since 2001, we truly believe education is the best medicine.®
IMS Health
IMS Health is a leading independent provider of real-world evidence (RWE), outcomes research, economic modeling, HTA, market access solutions and value communication, leveraging relevant proprietary and other external, third-party data assets. Our unique, data-agnostic market position and credible scientific voice can help clients develop and support the evidence required to engage local and global healthcare stakeholders.
Incyte Corporation
Incyte Corporation is a Wilmington, Delaware-based biopharmaceutical company focused on the discovery, development and commercialization of proprietary therapeutics. The company's first commercial product, Jakafi® (ruxolitinib), an oral JAK1 and JAK2 inhibitor, is approved by the FDA to treat two rare blood disorders. For additional information on Incyte, please visit the company website. To learn about Jakafi, please visit the dedicated website.
Ipsen
Ipsen is a global specialty-driven pharmaceutical group with total sales exceeding €1.4 billion in 2015. Ipsen sells more than 20 drugs in more than 115 countries, with a direct commercial presence in more than 30 countries. Ipsen's ambition is to become a leader in specialty healthcare solutions for targeted debilitating diseases. Its fields of expertise cover oncology, neurosciences and endocrinology.
Janssen
At the Janssen Pharmaceutical Companies of Johnson & Johnson, we are working to create a world without disease. Transforming lives by finding new and better ways to prevent, intercept, treat and cure disease inspires us. We bring together the best minds and pursue the most promising science. We are Janssen. We collaborate with the world for the health of everyone in it. For more information please visit the company website.
Lilly Oncology

For more than 50 years, Lilly has been dedicated to delivering life-changing medicines and support to people living with cancer and those who care for them. Lilly is determined to build on this heritage and continue making life better for all those affected by cancer around the world. To learn more about Lilly's commitment to people with cancer, please visit the company website.
medac GmbH
medac is a privately held German pharmaceutical company located in Wedel, Tornesch and Hamburg. Medicinal products from medac support doctors and patients throughout the world in overcoming acute and chronic diseases in the indication areas of oncology, haematology, urology and autoimmune disorders. In addition, medac develops and markets special diagnostic test systems. Since 1970 medac has been committed to unifying therapeutic and diagnostic areas under one roof.
Median Technologies

Median Technologies is a full service imaging CRO for early and late phase oncology trials worldwide. We enable quantitative analysis of images and help standardize image interpretation for accurate measurement of tumor burden. Our technology allows for the management and direct comparison of multiple imaging endpoints and advanced biomarkers providing biopharmas with an unmatched level of meaningful insights and data integrity.
Medical Prognosis Institute
Medical Prognosis Institute is advancing cancer medicine by our Drug Response Predictor (DRP™), a unique tool for Personalized Medicine and drug development. The DRP™ Platform is a high resolution RNA information tool with a powerful algorithm that uses Systems Biology fused with Big Data analytics that informs & empowers doctors & patients to make the right treatment decision with precision.
Medivation, Inc.
Medivation, Inc. is a biopharmaceutical company focused on the development and commercialization of medically innovative therapies to treat serious diseases for which there are limited treatment options. Medivation aims to transform the treatment of these diseases and offer hope to critically ill patients and their families.
Merck KGaA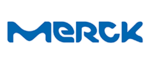 Merck is a leading science and technology company in healthcare, life science and performance materials. Around 50,000 employees work to further develop technologies that improve and enhance life – from biopharmaceutical therapies to treat cancer or multiple sclerosis, alongside helping patients with infertility, endocrine and metabolic disorders as well as cardiovascular diseases, to cutting-edge systems for scientific research and production, and furthermore liquid crystals for smartphones and LCD televisions. Merck, Darmstadt, Germany holds the global rights to the Merck name and brand. The only exceptions are the United States and Canada, where the company operates as EMD Serono, MilliporeSigma and EMD Performance Materials.
Merck - Pfizer Alliance
Immuno-oncology is a top priority for Merck and Pfizer. The global strategic alliance between Merck and Pfizer enables the companies to benefit from each other's strengths and capabilities and further explore the therapeutic potential of avelumab, an investigational anti-PD-L1 antibody initially discovered and developed by Merck. The immuno-oncology alliance will jointly develop and commercialize avelumab and advance Pfizer's PD-1 antibody.
MSD

For 125 years, MSD has been a global health care leader working to help the world be well.
Myriad Genetic Laboratories, Inc.
Myriad Genetics is a leading molecular and companion diagnostics company dedicated to making a difference in patients' lives through the discovery and commercialization of transformative products that assess a person's risk of developing disease, aid in a timely and accurate diagnosis, determine the risk of disease progression and recurrence and guide personalized treatment decisions.
NanoString Technologies

NanoString Technologies provides life science tools for translational research and molecular diagnostic products. The company's nCounter® Analysis System, which has been employed in basic and translational research, has also now been applied to diagnostic use as the nCounter DX Analysis System. The nCounter-based Prosigna™ Breast Cancer Prognostic Gene Signature Assay is FDA 510(k) cleared.
Novartis Oncology

Novartis Oncology is a global leader in improving outcomes for patients. We seek to transform cancer care through distinctive scientific and clinical strategies focused on developing targeted, immuno-oncology and combination therapies to create more effective options for patients. For more information, please visit the company website.
Novella Clinical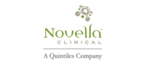 Novella Clinical, a Quintiles company, is a full-service clinical research organization (CRO) serving the unique needs of small and mid-sized oncology customers. With distinct early and late phase teams, Novella supports early phase through post-marketing programs. Our growing immunotherapy expertise spans CAR-T, PD-1/PD-LI combinations and targeted vaccines.
Nutricia Advanced Medical Nutrition
Nutricia Advanced Medical Nutrition focuses on pioneering nutritional discoveries that help people live healthier and longer lives. It seeks to establish Medical Nutrition as an integral part of healthcare. Nutricia's extensive range of nutrition products and services offer proven benefits and better clinical outcomes. The company works with healthcare professionals to deliver better care in more than 50 countries.
OncoDNA SA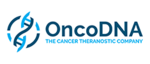 OncoDNA, The Cancer Theranostic Company, is the European leading oncology company providing solutions for cancer treatments, at the same time contributing to the knowledge applied to the fight against cancer. OncoDNA's team is fully dedicated to help oncologists worldwide developing services to enable better treatment choices and treatment efficacy monitoring. The innovative approach of OncoDNA is based on its unique OncoDEEP-OncoTRACE combination.
Oncology Venture
Oncology Venture develops drug candidates to proof-of-concept by utilizing the powerful Drug Response Predictor -DRP™ technology to identify highest likely responding patients to specific drugs. Via a more well-defined patient group, risk & costs are reduced and likelihood of success increased significantly. OV's portfolio: LiPlaCis for Breast Cancer, Irofulven for Prostate Cancer and APO010 – an Immuno-Oncology product for Multiple Myeloma.
Oncotherm
Oncotherm develops and manufactures cancer treatment systems using a special kind of hyperthermia (Oncothermia) that is applied as complementary treatment to chemo- and radiotherapy. The method can be applied to all tumor types and stages. Treatment goals are the extension of the survival time, improvement of the quality of life and minimization of the side effects of chemo- and radiotherapy.
Paxman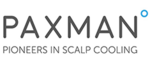 As the leading global expert in preventing chemotherapy-induced hair loss, Paxman's pioneering scalp cooling system is responsible for helping thousands of people worldwide to keep their hair during cancer treatment.
Patient care is at our heart: every cancer patient should have the opportunity to maintain normality, retain their hair and self-confidence. Paxman ¬ chasing zero hair loss during chemotherapy.
Peregrine Pharmaceuticals, Inc.
Peregrine Pharmaceuticals is developing bavituximab, an investigational immunotherapy that targets and modulates the activity of phosphatidylserine, a highly immune-suppressive signaling molecule expressed broadly on cells in the tumor microenvironment. Peregrine is focused on conducting early-stage studies combining bavituximab with immuno-oncology agents, some of which may be conducted as part of ongoing collaborations with AstraZeneca and the National Comprehensive Cancer Network.
Pfizer Biosimilars
At Pfizer, we apply science and our global resources to bring therapies to people that extend and significantly improve their lives. Every day, Pfizer colleagues work across developed and emerging markets to advance wellness, prevention, treatments and cures that challenge the most feared diseases of our time.
Pfizer Oncology
Pfizer Oncology is committed to the research and discovery of breakthrough treatment options, including small molecules, biologics and immunotherapies, to improve the outlook for cancer patients worldwide. For more information please visit the company website.
PharmaMar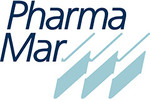 PharmaMar is a global biopharmaceutical company, focused on oncology and committed to research and development. PharmaMar's Yondelis® was the first antitumor drug of marine origin to be approved for commercialization, specifically to treat soft tissue sarcoma. It has obtained approval for treating ovarian cancer in the European Union. It is available in the main oncology markets: the US, Europe and Japan.
Pierre Fabre Oncology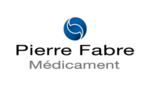 Pierre Fabre is a French multinational, privately-owned pharmaceutical and cosmetic company present in 130 countries. Pierre Fabre's oncology know-how is based on decades of experience in the discovery, development and global commercialization of innovative cancer drugs including monoclonal antibodies and natural cytotoxic agents. Pierre Fabre oncology R&D centers are Pierre Fabre Immunology Centre (CIPF) in Saint-Julien-en-Genevois, France and Pierre Fabre Research Institute (IRPF) in Toulouse, France.
Pivotal

Pivotal is a leading full-services CRO, with special focus on Oncology and Onco-Haematology, offering services to the healthcare industry across Europe and beyond. We take on the immense challenges for supporting cutting-edge clinical development programmes with IMPs, medical devices, diagnostics and nutrition products. Our clients enjoy the benefits of senior management hands-on environment, operational teams working on the ground with the clinical sites, deep therapeutic expertise and cost-effective deliverables.
PrIME Oncology
prIME Oncology is a global, accredited, professional Independent Medical Education provider specializing in the development and implementation of innovative and clinically relevant educational activities for oncology healthcare professionals. For more information or to inquire about educational opportunities with prIME Oncology, please visit booth 411, the company website or or send an email to us.
QIAGEN
QIAGEN is the leading global provider of Sample to Insight solutions to transform biological materials into valuable molecular insights. Our mission is to make improvements in life possible by enabling our customers to achieve outstanding success and breakthroughs in life sciences research, applied testing, pharma and molecular diagnostics. Further information can be found on the company website.
Quintiles

Quintiles (NYSE: Q) brings scientific expertise together with strong commercial knowledge to help biopharma companies improve their probability of success. Through our Oncology Center of Excellence, we integrate expertise in biomarker development and clinical trial design with deep knowledge of regulatory, market access and commercial global pathways. Talk with us about targeted therapies, immuno-oncology, and the Quintiles Precision Enrollment network.
Sandoz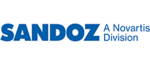 Sandoz is a global leader in generic pharmaceuticals and biosimilars. As a division of the Novartis Group, our purpose is to discover new ways to improve and extend people's lives. We contribute to society's ability to support growing healthcare needs by pioneering novel approaches to help people around the world access high-quality medicine.
Sanofi Genzyme

Sanofi Genzyme focuses on developing specialty treatments for debilitating diseases that are often difficult to diagnose and treat, providing hope to patients and their families.
Servier

Servier, an international pharmaceutical company (of French origin), is present in 148 countries and employs >21.000 people worldwide, 3.000 of whom work in R&D. 25% of its turnover is allocated to R&D. Currently, there are eight oncology drugs in clinical development. Developed with various partners worldwide and covering different cancer types, this portfolio includes cytotoxic, proapoptotic, targeted, immune, and cellular therapies.
Shire
Shire is now the leading global biotechnology company focused on serving patients with rare diseases and other highly specialized conditions. These diseases are often misunderstood, undiagnosed and life-threatening. Our 22,000 employees come to work every day with a shared mission: to develop and deliver breakthrough therapies for the hundreds of millions of people in the world affected by rare diseases and other high-need conditions, and who lack effective therapies to live their lives to the fullest.
Sirtex
Sirtex is a global life-sciences company that develops and delivers effective oncology treatments using SIR-Spheres® microspheres (Yttrium-90 resin beads). This innovative technology is presently used to treat a variety of unresectable liver tumours at 290+ institutions in Europe and the Middle East, 490+ centres in North America and 130+ in Asia-Pacific region.
SOTIO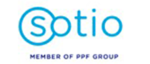 SOTIO is a biotechnology company developing therapies for the treatment of cancer and autoimmune diseases using dendritic cells in the therapeutic activation of the body's immune response. Product portfolio under clinical development currently includes therapies for the treatment of prostate cancer, ovarian cancer and lung cancer. The company is also researching the possibilities of treating other types of cancer and autoimmune diseases.
Sysmex Inostics

Sysmex Inostics is a leader in blood-based molecular cancer diagnostics. We are a trusted partner to leading pharmaceutical companies, advancing their efforts to bring effective personalized cancer therapies to global markets.
Our OncoBEAMTM RAS IVD assay is the first blood-based All-RAS test for mCRC patients allowing for informed and rapid clinical treatment decisions based on only a single blood-draw.
Tesaro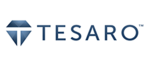 TESARO is a biopharmaceutical company devoted to providing transformative therapies to people bravely facing cancer. We see new possibilities to responsibly develop and commercialize innovative treatments where others may not. Relationships are vital to the success of our business, and we are committed to being a trusted partner to the cancer community. For more information, please visit the company website.
Teva Pharmaceuticals Europe
Teva Pharmaceutical Industries Ltd. (NYSE: TEVA) is a leading global pharmaceutical company, committed to increasing access to high-quality healthcare by developing, producing and marketing affordable generic drugs as well as innovative and specialty pharmaceuticals and active pharmaceutical ingredients.
Headquartered in Israel, Teva is the world's leading generic drug maker, with a global product portfolio of more than 1,000 molecules.
Varian Medical Systems

Varian Medical Systems, Inc., of Palo Alto, California, is the world's leading manufacturer of medical devices and software for treating cancer and other medical conditions with radiotherapy, radiosurgery, and brachytherapy. The company supplies informatics software for managing comprehensive cancer clinics, radiotherapy centers and medical oncology practices.