ELCC 2012 Industry Participation
Companies
Abbott Laboratories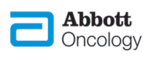 Throughout Abbott's 120+ year history, Abbott people have been driven by a constant goal: to advance medical science to help people live healthier lives. It's part of Abbott's heritage; and, it continues to drive our work.
AstraZeneca
AstraZeneca is committed to pushing new boundaries in Oncology therapy and delivering medicines to broaden the therapeutic options available to cancer patients and make a meaningful difference to their lives.
Boehringer Ingelheim

Boehringer Ingelheim is one of the world's 20 leading pharmaceutical companies. In 2000, we started to pursue an intensive programme of cancer research in response to the substantial medical needs of cancer patients and the oncology community. We believe in evidence-based, scientific progress. Our extensive oncology clinical trial programme involves more than 800 study centres in 47 countries, working to ensure that studies with our compounds provide the data needed to inform your decisions.
Daiichi Sankyo Europe

The Daiichi SankyoGroup is dedicated to the creation and supply of innovative pharmaceutical pro¬ducts to address the diversified, unmet medical needs of patients in both mature and emerging markets. With net sales of nearly €7.3 billion, Daiichi Sankyo is one of the world's 20 leading pharmaceutical companies. While maintaining its portfolio of marketed pharmaceuticals for example, hypertension, the Group is engaged in the development of treatments for thrombotic disorders and focused on the discovery of novel oncology products. Currently, Daiichi Sankyo is testing six potential products in clinical studies to find innovative treatments for different types of cancer.
Ely lilly and Company

Lilly, a leading innovation-driven corporation, is developing a growing portfolio of pharmaceutical products by applying the latest research from its own worldwide laboratories and from collaborations with eminent scientific organisations. Headquartered in Indianapolis, IN., Lilly provides answers, through medicines and information, for some of the world's most urgent medical needs.
Karl Storz

KARL STORZ is a renowned manufacturer that is well established in all fields of endoscopy and can be considered as market leader in rigid endoscopy. The still family held company was founded in 1945 in Tuttlingen, Germany, and has grown to one with a worldwide presence and 5800 employees. KARL STORZ offers a range of both rigid and flexible endoscopes for a broad variety of applications. Today's product range also includes fully integrated concepts for the OR and servicing.
La Roche Ltd

Headquartered in Basel, Switzerland, Roche is a leader in research-focused healthcare with combined strengths in pharmaceuticals and diagnostics. Roche is the world's largest biotech company with truly differentiated medicines in oncology, virology, inflammation, metabolism and CNS. Roche is also the world leader in in-vitro diagnostics, tissue-based cancer diagnostics and a pioneer in diabetes management. Roche's personalised healthcare strategy aims at providing medicines and diagnostic tools that enable tangible improvements in the health, quality of life and survival of patients. In 2010, Roche had over 80,000 employees worldwide and invested almost 10 billion Swiss francs in R&D. Genentech, United States, is a wholly owned member of the Roche Group. Roche has a majority stake in Chugai Pharmaceutical, Japan.
Merck Serono

Merck Serono, a division of Merck KGaA, focuses its oncology research on the development of novel therapies that specifically target cancer cells. The monoclonal antibody Erbitux® (cetuximab) specifically blocks the epidermal growth factor receptor (EGFR). Erbitux enhances the effect of chemotherapy and radiotherapy. Merck Serono's oncology research activities focus on identifying compounds that target the tumour cell directly, the tumour environment or the immune system. The resulting range of new compounds, including among others the cancer immunotherapy Stimuvax® (formerly referred to as BLP25 liposome vaccine) and the integrin inhibitor cilengitide, are currently undergoing clinical development.
Novartis Oncology

Novartis Oncology has emerged as a global leader in oncology through targeted research and open partnership in the pursuit of new therapies capable of transforming outcomes for people with cancer.
We offer a wide range of innovative therapies to help physicians meet patient needs, with one of the broadest and most comprehensive oncology pipelines in the industry. Our research is driven by a distinctive scientific and clinical strategy, focusing on unmet medical needs and disease pathways.
Pfizer Inc

Pfizer is committed to the discovery, investigation and development of innovative treatment options to improve the outlook for cancer patients worldwide. Our strong pipeline is studied with precise focus on identifying and translating the best scientific breakthroughs into clinical application for patients across a wide range of cancers. Pfizer Oncology has biologics and small molecules in clinical development and more than 100 clinical trials underway. By working collaboratively with academic institutions, individual researchers, cooperative research groups, governments, and licensing partners, Pfizer strives to cure or control cancer with breakthrough medicines, to deliver the right drug for each patient at the right time.
Varian Medical Systems

Varian Medical Systems, Inc., of Palo Alto, California, is the world's leading manufacturer of medical devices and software for treating cancer and other medical conditions with radiotherapy, radiosurgery, and brachytherapy. The company supplies informatics software for managing comprehensive cancer clinics, radiotherapy centers and medical oncology practices. Varian Medical Systems employs approximately 5,700 people who are located at manufacturing sites in North America, Europe, and China and approximately 70 sales and support offices around the world.
Societies
European Society for Medical Oncology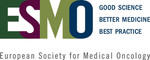 The European Society for Medical Oncology (ESMO) is the leading European professional organisation, committed to advancing the speciality of medical oncology and promoting a multidisciplinary approach to cancer treatment and care.
Since its founding in 1975 as a non-profit organisation, ESMO's mission has been to advance cancer care and cure. We achieve this through fostering and disseminating good science that leads to better medicine and determines best practice. In this way ESMO fulfils its goal to support oncology professionals in providing people with cancer with the most effective treatments available and the high-quality care they deserve.
The ESMO community is a powerful alliance of more than 7,000 committed oncology professionals from over 120 countries. As a trusted organisation with 35 years of experience and over 500 expert committee members, ESMO serves its members and the oncology community through:
Excellence in post-graduate oncology education and training
Leadership in transforming evidence-based research into standards of cancer care in Europe
Dedicated efforts to foster a more favourable environment for scientific research
Innovative international platforms to share expertise, best practices and disseminate the most up-to-date scientific research to as wide an audience as possible.
ESMO has expanded its membership offering through OncologyPRO, an exclusive scientific and educational website: http://oncologypro.esmo.org. ESMO's scientific journal, Annals of Oncology, ranks among the top clinical oncology journals worldwide. ESMO events are the meeting place in Europe for medical oncologists to update their knowledge, network and exchange ideas. ESMO also unites key oncology stakeholders and forges strategic partnerships to address critical issues related to the profession and practice of medical oncology. Recognised as an authoritative voice in the fight against cancer, ESMO is pleased to offer consultative expertise to oncology organisations and European authorities on important issues related to cancer research, prevention, diagnosis, treatment and care.
International Association for the Study of Lung Cancer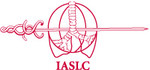 The IASLC has worked since 1974 to promote research into all aspects of lung cancer and thoracic malignancies, as well as encouraging worldwide cancer prevention efforts. Some recent highlights include:
In 2000, IASLC published its Tokyo Declaration on Tobacco in 2000, urging governments to take action against the alarming rate at which lung cancer was occurring in men and women. In2007, IASLC revised its Declaration on Tobacco, adding a recommendation that governments "initiate legislative action for ultimate elimination of manufacture and
sales of tobacco products."
In 2006, IASLC published its first statement on CT screening for lung
cancer, based on preliminary results from the National Lung Screening Trial (NLST) in the United States. On July 4, 2011, IASLC revised its Statement on CT Screening for Lung Cancer to take into account new data and results from the NLST, as well as ongoing trials around the world.
In 2009, IASLC unveiled the International Staging Classification
System for Lung Cancer, developed in collaboration with the American Joint Committee on Cancer (AJCC) and the Union for International Cancer Control (UICC). Although the TNM (tumour, node, metastasis) classification of malignant tumours had existed for decades, the 7th TNM revision used an international database developed with IASLC to broaden understanding of the clinical staging of lung cancer.
In 2011, IASLC published the International Multidisciplinary
Classification of Lung Adenocarcinoma, the first revision to the classification in six years and the first to be developed by a multidisciplinary panel of experts. IASLC developed the classification with oversight from the American Thoracic Society and the European Respiratory Society.
IASLC supports research fellowships to promote the study of lung cancer prevention, diagnosis and treatment. It publishes the Journal of Thoracic Oncology, an important resource for medical specialists and scientists who focus on the detection, prevention, diagnosis and treatment of lung cancer.
IASLC hosts the World Conference on Lung Cancer and partners with other international cancer organisations to host various annual workshops and conferences around the world.