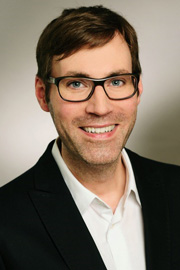 Alexander Quaas

Institute of Pathology
University Hospital Cologne
Cologne

Dr. Quaas is deputy director of the Institute of Pathology at the University Hospital of Cologne and heads the section "Gastrointestinal Pathology".He is Professor (W2) of "Clinical Pathology" at the University of Cologne.
Dr. Quaas received his medical degree from the University of Hamburg, completed his doctor thesis on molecular alterations on neuroblastoma and his PhD on multiparametric prognostic systems at the Department of Pathology, University Hamburg.
He trained in histopathology and molecular pathology at University-Hospital Hamburg-Eppendorf and at the University of Birmingham, England. His research focuses on the translation of novel biomarkers into the clinical practice and characterization of the tumour microenvironment especially in oesophageal and gastric adenocarcinoma. 
Dr. Quaas is a member of the International Academy of Pathology (IAP) and German Society of Pathologists (DGP) and has been conducting training courses for pathologists in the field of gastroenteropathology in Germany and abroad. He is a scientific advisory member of the German Celiac Society (DZG) and treasurer of the German-Baltic Medical Society. He is a member of the ESMO Gender Medicine Task Force.
Last update: February 2021