Tony Mok bestowed with ESMO Lifetime Achievement Award [ESMO Press Release]
LUGANO, Switzerland - The European Society for Medical Oncology (ESMO) has recognised Tony Mok with the ESMO Lifetime Achievement Award for his practice changing contribution to lung cancer. (1)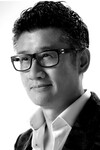 Mok, who is Li Shu Fan Medical Foundation Endowed Professor and Chairman of the Department of Clinical Oncology at the Chinese University of Hong Kong, has focused all his research on biomarker and molecular targeted therapy in lung cancer. He was principal investigator of the first study confirming the application of precision medicine in advanced lung cancer and has led or co-led multiple international phase III studies that have defined current management of advanced lung cancer.
"Mok is a legend in medical oncology", said Evandro de Azambuja, Chair of the ESMO Fellowship and Award Committee, adding that "he was the first one to really put in practice precision medicine in advanced lung cancer with the use of targeted agents. Much of his research has led to a change of treatment paradigm for our lung cancer patients and helped to define the current practice."
Mok's work on precision medicine in lung cancer encompasses clinical research on oncogene driven lung cancer and immunotherapy. He has helped develop the clinical research infrastructure in China and Asia by cofounding the Lung Cancer Research Group, Chinese Thoracic Oncology Research Group, and Asia Thoracic Oncology Research Group.
On receiving the award, Mok said: "My gratefulness is beyond words. I am deeply indebted to all my local and global collaborators for their selfless support over the past two decades, and more so, to the ESMO leadership for their generous endorsement. This award is also acknowledging researchers in Asia and their significant contribution to personalised medicine."
Mok is an ESMO Faculty Member in the Lung and Other Thoracic Tumours Faculty Group. He is Treasurer and Past President of the International Association for the Study of Lung Cancer (IASLC) and serves on the ASCO Board of Directors.
The ESMO Lifetime Achievement Award was founded in 2006 to acknowledge international research teams or individuals who have demonstrated commitment to cancer research and education.
Notes to Editors
The ESMO Lifetime Achievement Award will be presented to Tony Mok during the opening session of the ESMO 2018 Congress, on 19 October 2018, 11:50-13:30 (CEST) in Hall A2 – Room 18 of the Messe Munich.
Info on all ESMO awards is available here.
About the European Society for Medical Oncology (ESMO)
ESMO is the leading professional organisation for medical oncology. With 18,000 members representing oncology professionals from over 150 countries worldwide, ESMO is the society of reference for oncology education and information. ESMO is committed to offer the best care to people with cancer, through fostering integrated cancer care, supporting oncologists in their professional development, and advocating for sustainable cancer care worldwide.