ESMO Press Release: ESMO Lifetime Achievement Award Recognises Nagahiro Saijo
Lugano, Switzerland -- The European Society for Medical Oncology (ESMO) has announced the winner of this year's ESMO Lifetime Achievement Award as Nagahiro Saijo, whose achievements include consolidating the field of medical oncology in Japan. The award will be presented at the European Cancer Congress 2015, held 25-29 September in Vienna, Austria.1
The prestigious ESMO Lifetime Achievement Award was established in 2006 to recognise international research teams or individuals with demonstrated commitment to cancer research and treatment.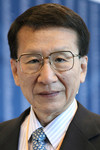 Saijo raised the status of medical oncology in Asia, especially Japan, with strong support from ESMO. He is a founder and the first president of the Japanese Society of Medical Oncology (JSMO). He is currently CEO of JSMO. He adapted the ESMO/ASCO Global Curriculum for Training in Medical Oncology and launched the certification of medical oncologists in Japan in 2006. Saijo began ESMO/JSMO joint symposia during their respective meetings. Under his leadership, ESMO's official journal Annals of Oncology also became JSMO's official scientific publication.
Saijo has worked at the National Cancer Center in Japan for 37 years where he has led translational studies and clinical trials on cancer treatment, in particular for thoracic malignancy. He was deputy director of the National Cancer Center Hospital East in Chiba, Japan.
"This is the first time an Asian oncologist has been given the ESMO Lifetime Achievement Award and I strongly believe it will encourage medical oncologists in Europe and other regions," said Saijo. "I am very much delighted and honoured, both for myself and for my colleagues who have been devoted to the development of medical oncology in Asian countries including Japan."
Saijo has contributed to the development and progress of global medical oncology as a member of the ESMO National Representatives and Membership Committee from 2005 to 2011. He was on the board (1997-2003) and was president of the International Association for the Study of Lung Cancer (IASLC) (2007-2008). He has also been a member of ASCO's International Affairs Committee and a member of its board.
Saijo has helped to advance research in Japan as chair of the Japan Clinical Oncology Group (JCOG), the largest governmental multicentre clinical trials body for cancer treatment in the country. In translational research he demonstrated the drug resistance mechanisms of anticancer drugs and contributed to the identification of molecular targets for cancer therapies.
"I have had the privilege to work with and be inspired by many global outstanding investigators," said Saijo. "In thoracic oncology, the survival benefits of chemotherapy were sceptical in non-small cell lung cancer (NSCLC) when I joined the field of medical oncology 40 years ago. The median survival of NSCLC, however, has been prolonged to 30-40 months by the introduction of EGFR-TK1 against driver mutation. The anti-PD-1 antibody has shown the achievement of durable disease control. It is really an exciting era for medical oncologists."
On behalf of the ESMO Fellowship and Award Committee, Christoph Zielinski said: "The ESMO Lifetime Achievement Award is awarded to Professor Nagahiro Saijo, a globally known leader in thoracic oncology who has dedicated his life to the diagnosis and innovation of treatment of thoracic malignancies."
He continued: "Professor Saijo has not only published an enormous amount of highly respected scientific contributions, but has also achieved important changes in treatment paradigms --thus reaching the highly privileged position of an academically highly acknowledged physician who has contributed to change the fate of very many patients suffering from thoracic malignancies. It is a rare privilege to award the ESMO Lifetime Achievement Award to a person who has dedicated his entire life so impressively to ameliorate treatment of thoracic malignancies and its outcome."
Notes to Editors
The ESMO Lifetime Achievement Award will be presented to Nagahiro Saijo during the ESMO Society Session on Monday 28 September 2015 at 16:45 to 18:45 in Hall A5. Prof Saijo will give a lecture during this session.
Info on all ESMO awards is available at www.esmo.org/Career-Development/Awards
About the European Society for Medical Oncology
The European Society for Medical Oncology (ESMO) is the leading European professional organization committed to advancing the specialty of medical oncology and promoting a multidisciplinary approach to cancer treatment and care.
ESMO's mission is to advance cancer care and cure through fostering and disseminating good science that leads to better medicine and determines best practice.
ESMO's scientific journal, Annals of Oncology, ranks among the top clinical oncology journals worldwide. ESMO events are the meeting place in Europe for medical oncologists to update their knowledge, to network and to exchange ideas.