TAT 2018: Sponsor & Exhibitor Profiles
Educational Grant Sponsor
AstraZeneca MedImmune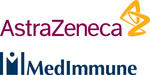 AstraZeneca is a global, science-led biopharmaceutical company focused on the discovery, development and commercialisation of prescription medicines, primarily for the treatment of diseases in Oncology, Cardiovascular & Metabolic Diseases and Respiratory. The Company is selectively active in the areas of autoimmunity, neuroscience and infection. AstraZeneca operates in 100+ countries and its innovative medicines are used by millions of patients worldwide.
Celgene

Celgene is a global biopharmaceutical company committed to improving the lives of patients worldwide. At Celgene, we seek to deliver truly innovative and life-changing treatments for our patients.
Daiichi Sankyo Cancer Enterprise

Our vision is to leverage our world-class, innovative science and push beyond traditional thinking to create meaningful treatments for patients with cancer. We are dedicated to transforming science into value for patients, and this sense of obligation informs everything we do. Anchored by our investigational Antibody Drug Conjugate (ADC), Acute Myeloid Leukemia (AML) and Breakthrough Science Franchises, we aim to deliver seven distinct new molecular entities between 2018 and 2025.
GSK
One of the world's leading research-based pharmaceutical and healthcare companies, GSK is committed to improving the quality of human life by enabling people to do more, feel better and live longer. For further information please visit our website.
Pfizer Inc.
Supported by a grant from Pfizer Inc.
Gold Sponsors
Pierre Fabre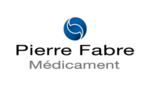 Pierre Fabre is a global player in pharmaceuticals and dermo-cosmetics, with revenues of 2,28 billion euros in 2016 and over 13,000 employees worldwide. In 2016, Pierre Fabre dedicated 178 million euros to R&D in 5 therapeutic areas: oncology, central nervous system, dermatology, dermo-cosmetics and dermo-cosmetics. Its brand Eau thermal Avène is the leading dermo-cosmetic brand in the world. A unique case in France, the company is majority-owned by the Pierre Fabre Foundation, a government-recognized public-interest organization.
Roche
Roche is a global pioneer in pharmaceuticals and diagnostics focused on advancing science to improve people's lives. The combined strengths of pharmaceuticals and diagnostics under one roof have made Roche the leader in personalised healthcare – a strategy that aims to fit the right treatment to each patient in the best way possible.
Servier Oncology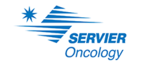 Servier is an international independent pharmaceutical company governed by a non-profit foundation. Oncology is one of the key priorities of the Group with currently nine molecular entities under clinical development, with a focus on apoptosis and immuno-therapy. The portfolio of innovative treatments is being developed with partners worldwide and covers different cancer hallmarks and modalities to deliver life-changing medicines to patients.
Syneos Health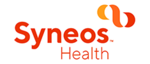 Syneos Health (Nasdaq:SYNH) is the only fully integrated biopharmaceutical solutions organization. Our company, including a Contract Research Organization (CRO) and Contract Commercial Organization (CCO), is purpose-built to accelerate customer performance to address modern market realities. Created through the merger of two industry leading companies – INC Research and inVentiv Health – we bring together more than 21,000 clinical and commercial minds with the ability to support customers in more than 110 countries. Together, we share insights, use the latest technologies and apply advanced business practices to speed our customers' delivery of important therapies to patients. To learn more about how we are shortening the distance from lab to lifeTM visit SyneosHealth.com.
Silver Sponsors
AstraZeneca France
AstraZeneca is a global, science-lead biopharmaceutical company that focuses on the discovery, development and commercialization of prescription medicines, primarily for the treatment of diseases in three therapy areas: oncology, cardiovascular & metabolic diseases & respiratory. In Oncology, our vision is to respond to unmet medical need by redefining the cancer treatment paradigm. We are doing this through scientific innovation, accelerated clinical programmes and collaboration. We are one of only a handful of companies to span the entire lifecycle of a medicine from research and development to manufacturing and supply, and the global commercialization of primary care and specialty care medicines.
Bavarian Nordic
Bavarian Nordic is committed to building a pipeline of immunotherapy candidates targeting cancers with high unmet medical needs. In collaboration with the National Cancer Institute, BN has developed a portfolio designed to alter the disease course by eliciting robust and broad anti-cancer immune responses while maintaining favorable risk-benefit profiles. Through multiple industry collaborations, BN seeks potential synergies of combining our immunotherapies with other immune-modulating agents.
Janssen Pharmaceuticals Research & Development, L.L.C
At the Janssen Pharmaceutical Companies of Johnson & Johnson, we are working to create a world without disease. Transforming lives by finding new and better ways to prevent, intercept, treat and cure disease inspires us. We bring together the best minds and pursue the most promising science.
Bronze Sponsors
Innate Pharma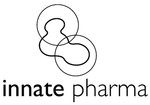 Innate Pharma is a biotechnology company dedicated to improving clinical outcomes for cancer patients. It specializes in immuno-oncology, a field that is changing cancer treatment by mobilizing the body's immune system to recognize and kill cancer cells. The Company has four clinical-stage antibodies and preclinical candidates that have the potential to address cancer indications with high unmet medical needs.
Novartis

Novartis provides innovative healthcare solutions that address the evolving needs of patients and societies. Headquartered in Basel, Switzerland, Novartis offers a diversified portfolio to best meet these needs: innovative medicines, cost-saving generic and biosimilar pharmaceuticals and eye care. Novartis has leading positions globally in each of these areas. Novartis Group companies employ approximately 119,000 full-time-equivalent associates. Novartis products are available in approximately 155 countries around the world.
Supporter
Active Motif

Active Motif is dedicated to enabling epigenetics research. We develop innovative tools and reagents that help researchers investigate nuclear function with particular emphasis on chromatin dynamics and elucidating the mechanism and regulation of epigenetic events. We also provide complete service solutions for the genome-wide analysis of epigenetic events, including DNA methylation, histone modification and transcriptional regulation.
Adaptive Biotechnologies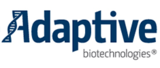 Adaptive Biotechnologies is at the forefront of immune-based discoveries, combining high-throughput sequencing and expert bioinformatics to profile T-cell and B-cell receptors. Adaptive is bringing the accuracy and sensitivity of its immunosequencing platform into laboratories around the world to drive groundbreaking research in cancer and other immune-mediated diseases. Adaptive also translates immunosequencing discoveries into clinical diagnostics and therapeutic development to improve patient care.
Astex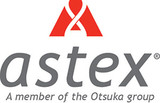 Astex Pharmaceuticals, Inc. is a leader in innovative drug discovery and development, committed to the fight against cancer and other diseases. Astex is developing a proprietary pipeline of novel therapies and has a number of partnered products being developed under collaborations with leading pharmaceutical companies. Astex is a wholly owned subsidiary of Otsuka Pharmaceutical Co. Ltd., Tokyo, Japan.