ESMO Congress 2019: Exhibiting Companies
3D TECH OMEGA ZETA
At 3D Tech Omega Zeta, we are specialized in providing 3D and Interactive Solutions for publishing and education sectors, pharmaceutical industry, medical societies and research groups, featuring tailor-made projects that contribute to improving learning and training. We have developed the world's first extensive Oncology 3D Course Syllabus "Cellular and Molecular Biology of Cancer"
3DforScience - Visuals for Bio & Health
3DforScience is a scientific communication and medical animation company for pharmaceutical and healthcare companies. We provide 3d animation for MoA videos, illustrative content, augmented reality, virtual reality, web design and holograms.
10x Genomics
10x Genomics provides a range of applications, including single cell gene expression, immune repertoire profiling and now spatial transcriptomics, to address key scientific questions in immunology and immuno-oncology at single cell resolution.
AbbVie
AbbVie is a global, research-driven biopharmaceutical company committed to developing innovative advanced therapies for some of the world's most complex and critical conditions.
Abcam
Abcam develops world-leading immunoassays and antibodies, essential across multiple applications within drug discovery, diagnostics, and basic research. Our expertise has created a unique product range to meet the requirements of our global customers.
Accord Healthcare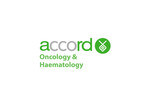 Accord Healthcare is a global pharmaceutical company operating in over 85 countries. With extensive experience in the development and manufacturing of added value generics (AVP), specialty and biopharmaceutical products, our mission is to increase access to high-quality, affordable and innovative healthcare around the world. We are proud innovators using our R&D capabilities to advance the way the existing medicines are delivered through our AVP portfolio to improve the patient experience.
Adaptive Biotechnologies
Accord Healthcare is a global pharmaceutical company operating in over 85 countries. With extensive experience in the development and manufacturing of added value generics (AVP), specialty and biopharmaceutical products, our mission is to increase access to high-quality, affordable and innovative healthcare around the world. We are proud innovators using our R&D capabilities to advance the way the existing medicines are delivered through our AVP portfolio to improve the patient experience.
Advanced Accelerator Applications, a Novartis company
Advanced Accelerator Applications, a Novartis companyTransforming patients' lives by leading innovation in nuclear medicine.
Agendia
Agendia is a privately-held, leading precision oncology company focused in breast cancer that develops and markets genomic diagnostic products, which help support physicians with their complex treatment decisions.
Alkermes, Inc

Alkermes plc is a fully integrated, global biopharmaceutical company focused on developing innovative medicines for the treatment of serious, chronic central nervous system (CNS) diseases, with an emerging oncology program. Headquartered in Dublin, Ireland, Alkermes plc has an R&D center in Waltham, Massachusetts; a research and manufacturing facility in Athlone, Ireland; and a manufacturing facility in Wilmington, Ohio.
Amgen Inc.

Amgen is committed to unlocking the potential of biology for patients suffering from serious illnesses by discovering, developing, manufacturing and delivering innovative human therapeutics. This approach begins by using tools like advanced human genetics to unravel the complexities of disease and understand the fundamentals of human biology. Follow us on twitter.
Almac Group
Almac Diagnostic Services specialises in biomarker driven clinical trials. Our diagnostic experience spans oncology, immunology, CNS and infective diseases. Our global laboratories offer tailored solutions from discovery to commercialisation
Amoy Diagnostics Co., Ltd.
Amoy Diagnostics Co., Ltd. (AmoyDx) focuses on molecular diagnostics for oncology precision. With completely independent intellectual property rights of ADx-ARMS and Super-ARMS tech.,AmoyDx has a market-leading portfolio of molecular diagnostic kits.
Aptitude Health
For over 10 years, Aptitude Health has been dedicated to provide life science companies with critical oncology and hematology insights and business solutions designed to improve cancer patient care and outcomes.
ArcherDX
ArcherDX addresses the bottlenecks associated with using next-generation sequencing in translational research by offering a robust platform for targeted sequencing applications.
Astellas
Astellas is a pharmaceutical company that is committed to turning innovative science into medical solutions that bring value and hope to patients worldwide. Keeping our focus on addressing unmet medical needs and conducting our business with openness.
AstraZeneca
AstraZeneca has a deep-rooted heritage in the Oncology therapeutic area. Our vision is to help patients by redefining the cancer treatment paradigm and one day eliminate cancer as a cause of death. Our broad pipeline of next-generation medicines is focused on four main disease areas - ovarian, lung, breast and haematological cancers. These are being targeted through four key platforms – immuno-oncology, genetic drivers of cancer and resistance, DNA damage repair and antibody drug conjugates.
Avaden BioSciences, Inc.
Avaden Biosciences operates the largest human biosample network in the world, with over 200 U.S-based, CLIA/CAP accredited clinics under partnership. With 35M surgeries banked, we access 7,500 procedures per month for prospective tissue and blood.
Axiom Healthcare Strategies

Axiom Healthcare Strategies is a boutique oncology think-tank, offering premier strategy and management consulting to biotechnology and pharmaceutical clients in the oncology space. Our engagements focus exclusively on high-value contributions to our clients' most critical challenges, and our depth of knowledge in oncology is unparalleled by any other firm.
Baxter
Baxter has been assisting clinicians in treating patients'diverse nutrient needs since the 1940s.Today we provide one of the broadest parenteral nutrition portfolios globally to ensure appropriate well-balanced therapy for their individual patients.
Bayer
Bayer is committed to delivering SCIENCE FOR A BETTER LIFE by advancing a portfolio of innovative treatments. The company's approach to oncology research prioritizes targets and pathways with the potential to impact the way that cancer is treated.
BEACON Medicare Limited
BEACON is the No-1 Oncology company and one of the leading pharma companies of Bangladesh. BEACON manufactures anti-cancer products which includes conventional chemotherapy, Monoclonal antibodies, Targeted therapies, Nano and Lyposomal preparations.
BEIGENE, LTD.

BeiGene is a global, commercial-stage, research-based biotechnology company focused on molecularly-targeted and immuno-oncology cancer therapeutics. With a team of over 2,400 employees in China, the U.S., Australia and Europe, BeiGene is advancing a pipeline consisting of novel oral small molecules and monoclonal antibodies for cancer. BeiGene is also working to create combination solutions aimed to have both a meaningful and lasting impact on cancer patients.
Biocartis
The Idylla™ molecular diagnostics platform operates with Idylla™ oncology assays and covers the entire process from sample to result in max. 150 min. with less than two minutes hands-on time.
Biotype GmbH
Biotype provides molecular diagnostic solutions and offers contract development & manufacturing services for various PCR platforms. With our unique multiplex Modaplex system up to 2,000 DNA/RNA targets can be analyzed simultaneously.
Boehringer Ingelheim
At Boehringer Ingelheim we are taking cancer on. Our primary focus is in lung and gastrointestinal cancers, with the goal of delivering breakthrough, first-in-class treatments that can help win the fight against cancer.
Bristol-Myers Squibb
Bristol-Myers Squibb is a global biopharmaceutical company whose mission is to discover, develop and deliver innovative medicines that help patients prevail over serious diseases.
Calithera Biosciences
Calithera's investigational onco-metabolism drugs target the metabolic requirements of tumors. Telaglenastat, a glutaminase inhibitor, is being evaluated in 2 randomized RCC trials. Calithera is developing an arginase inhibitor and an CD73 inhibitor.
Cancer Drug Interactions
Cancer Drug Interactions provide clinically useful, reliable, up-to-date, evidence-based drug-drug interaction resources, freely available to healthcare workers, patients and researchers via cancer-druginteractions.org and the Cancer iChart app.
Caris Life Sciences
Caris Life Sciences® is a leading innovator in molecular science focused on fulfilling the promise of precision medicine through quality and innovation.
CATALYSIS S.L.
Complementary supportive care oncology products line, which helps to mitigate the effects of aggressive therapies with clinical studies and publications in high impact indexed journals.
CeGaT
CeGaT is a leading provider of genetic tumor diagnostics. We support oncologists in choosing the optimal therapeutic strategy. We provide a detailed analysis of somatic mutations and determination of TMB and MSI for further treatment options.
Celgene
Celgene Corporation is an integrated global biopharmaceutical company engaged primarily in the discovery, development and commercialization of innovative therapies for the treatment of cancer and inflammatory diseases.
Celltrion Healthcare Co., Ltd.
Celltrion Healthcare conducts worldwide marketing, sales, and distribution of biological medicines developed by Celltrion through an extensive global network that spans more than 120 different countries, including both developed and emerging markets.
Chemo Mouthpiece
Chemo Mouthpiece is an ice pack for inside the mouth (oral cryotherapy device) that cancer patients can use during treatment to help prevent oral mucositis. It cools the entire oral cavity, which is best for prevention!
Clinical Research Malaysia
Established in 2012, Clinical Research Malaysia (CRM) exists to advance global health solutions for a brighter, more hopeful future for the people by providing speedy and reliable end-to-end clinical research support for quality studies.
Clovis Oncology
Founded in 2009, Clovis Oncology (NASDAQ: CLVS) is a commercial stage biotechnology company focused on acquiring, developing and commercializing cancer treatments in the United States, Europe and other international markets.
COMECER
COMECER develops and produces high-tech systems in Aseptic Processing and Containment for the Pharmaceutical and Nuclear Medicine Industries,specialising in isolated solutions for hospital pharmacy,pharma,regenerative medicine and tissue engineering.
Covance, Inc.
Covance Inc.is the world's most comprehensive drug development company, dedicated to advancing healthcare and delivering Solutions Made Real®. Our unique perspectives, built from decades of scientific expertise and precision delivery of the largest volume of drug development data in the world, helps our clients identify new approaches and anticipate tomorrow's challenges as they evolve. Together with our clients, Covance transforms today's healthcare challenges into tomorrow's solutions.
Cytel
Cytel is the world's largest biometrics organization focused on delivering advanced analytical solutions for the life sciences industry.
Daiichi Sankyo, Inc.
Daiichi Sankyo Group is dedicated to the creation and supply of innovative pharmaceutical products to address diversified, unmet medical needs of patients in both mature and emerging markets. For more information, please visit
DAVA Oncology
Since 2007, DAVA has utilized a vast network of oncologists to provide innovative solutions and services to the pharmaceutical industry through each step on the drug development process. We strive to advance oncology patient care through support of our life science partners at each obstacle they face.
ECS Progastrin

We present today to oncologists our new industrialized IVD CE marked test, first of our solutions to fight cancer.Reliable, affordable and non invasive, it helps for multiple types of cancers to detect early stage malignancy. It also helps to monitor treatment efficacy & relapse. It's therefore a real opportunity to improve clinical and economic outcomes.This test is based on the detection of a new blood-based biomarker, PG80 (progastrin) that is also a potential tool for a future therapy.
Eisai Ltd.

Eisai Co, Ltd. is a leading global research and development-based pharmaceutical company. We define our corporate mission as "giving first thought to patients and their families and to increasing the benefits health care provides," which we call our human health care philosophy. With over 10,000 employees working across our global network of R&D facilities, manufacturing sites and marketing subsidiaries, we strive to realise our human health care philosophy by delivering innovative products in various therapeutic areas with high unmet medical needs, including Oncology and Neurology.
Elevar
Elevar is a privately-held company based in Salt Lake City with offices in San Francisco & South Korea. Elevar specializes in the clinical development of promising therapies for unmet medical needs in cancer. Elevar is developing drug candidate, rivoceranib (Apatinib), a VEGFR-2 inhibitor which has demonstrated clinical efficacy in a variety of solid tumors. Elevar holds worldwide rights for rivoceranib excluding China.
EntroGen
EntroGen is a Los Angeles-based biotechnology company with a primary focus on molecular diagnostics in the areas of hematology and oncology. Their real-time PCR and NGS based tests are used to guide targeted therapies for various malignancies.
Erytech Pharma SA
Our innovative platform, ERYCAPS®, allows the reproducible production of a new class of RBC-based cancer therapies. Early clinical evidence supports the anti-cancer effect of our lead product, eryaspase, now being investigated in pancreatic and TNBC.
Europital
International organization dedicated to Medical Management of Clinical Research Projects. Providing medical monitoring & medical writing for R&D projects. A team of senior MDs & MWs provides hands–on expertise in various TAs & Oncology Indications.
EUSA Pharma
EUSA Pharma is a dynamic, global biopharmaceutical company focused on oncology and rare disease, continuously striving to confront gaps in patient care. Our ambition drives us to deliver medical treatments that deliver real change to improve lives wherever they are needed in the world.
Exelixis, Inc.
Exelixis is a commercially successful, oncology-focused biotechnology company that strives to accelerate the discovery, development and commercialization of new medicines for difficult-to-treat cancers.
F.Hoffmann-La Roche AG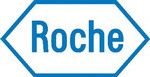 Roche is a global pioneer in pharmaceuticals and diagnostics focused on advancing science to improve people's lives. The combined strengths of pharmaceuticals and diagnostics under one roof have made Roche the leader in personalised healthcare – a strategy that aims to fit the right treatment to each patient in the best way possible.
Ferring Pharmaceuticals
Ferring Pharmaceuticals is a research-driven biopharmaceutical group that delivers innovative healthcare solutions in reproductive medicine and women's health, and in specialty areas within gastroenterology, urology and uro-oncology.
FibroGen, Inc.
FibroGen, Inc. is discovering and developing first-in-class therapeutics for anemia, fibrotic disease and cancer. Pamrevlumab is a human monoclonal antibody against CTGF entering Phase 3 clinical development as a neoadjuvant therapy for LAPC.
FRENCH HEALTHCARE
The Antoine Lacassagne Cancer Center in Nice, the Léon Bérard Cancer Center in Lyon, the Paoli Calmettes Cancer Center in Marseille, the digital platform for training Invivox and the French Healthcare Association: meet us!
Fresenius Kabi
Fresenius Kabi is a global healthcare company that specializes in lifesaving medicines and technologies for infusion, transfusion and clinical nutrition. The products and services are used to help care for critically and chronically ill patients.
geneXplain GmbH
Databases on disease biomarkers, signaling and metabolic pathways and transcription factors.Software for multi-omics data analysis and personalized drug target identification, and prediction of biological activities of drug-like compounds.
Genmab

Genmab is a publicly traded, international biotechnology company specializing in the creation and development of differentiated antibody therapeutics for cancer treatment. Genmab's two marketed partnered products are DARZALEX® (daratumumab) and Arzerra® (ofatumumab). Genmab has a strong clinical and pre-clinical product pipeline of proprietary and partnered product candidates. Genmab is also the inventor of the DuoBody, HexaBody, DuoHexaBody and HexElect cutting edge proprietary technologies.
GENOMIC HEALTH
Genomic Health is the world's leading provider of genomic-based diagnostic tests that help optimise cancer care. The company's flagship line of Oncotype DX® gene expression tests have been used to guide treatment decisions for more than one million cancer patients worldwide. Genomic Health is based in Redwood City, California with international headquarters in Geneva, Switzerland.
GSK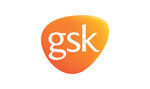 GSK is focused on maximizing patient survival through transformational medicines. GSK's pipeline is focused on immuno-oncology, cell therapy, cancer epigenetics and synthetic lethality. Our goal is to achieve a sustainable flow of new treatments based on a diversified portfolio of investigational medicines utilizing modalities such as small molecules, antibodies, antibody drug conjugates and cells, either alone or in combination. Please visit us at stand #183 for more information.
Guardant Health
Guardant Health is a leading precision oncology company focused on helping conquer cancer globally through use of its proprietary blood tests, vast data sets and advanced analytics.
HalioDx
HalioDx is an immuno-oncology diagnostic company providing physicians with Immune-based diagnostic solutions to guide cancer care. HalioDx is also executing biomarker studies and companion diagnostic assay development in partnership with biopharma.
Halozyme Therapeutics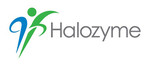 Halozyme is a clinical-stage biotechnology company focused on developing and commercializing novel cancer therapies that target the tumor microenvironment. Our lead proprietary program is the investigational drug PEGPEH20 (pegvorhyaluronidase alfa).Halozyme also has value-driving partnerships with leading pharmaceutical and biotechnology companies for our ENHANZE drug delivery technology.
Helsinn Healthcare
Helsinn, a Swiss pharmaceutical group with a robust portfolio of marketed cancer care products and development pipeline is strongly committed to improving the everyday lives of patients.
HTG Molecular Diagnostics
HTG Molecular Diagnostics Inc. is a provider of instruments, reagents, and services for molecular profiling. The company's proprietary HTG EdgeSeq qNPA technology automates multiplexed molecular profiling of nucleic acids in solid and liquid samples.
IBM Watson Health
At IBM Watson Health, we are working to support those fighting against cancer by helping to improve the ability of healthcare professionals to transform care through knowledge.
Illumina

Illumina is a leading developer, manufacturer, and marketer of life science tools and integrated systems for large-scale analysis of genetic variation and function. Our customers include a broad range of academic, government, pharmaceutical, biotechnology, and other leading institutions around the globe. For further details please visit
ImaginAb, Inc.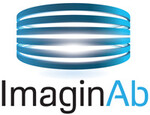 ImaginAb Inc., an immuno-oncology company focused on providing actionable insight into patient selection and treatment progress for cancer immunotherapy, enabling precision medicine. ImaginAb engineers antibody fragments called minibodies that maintain the exquisite specificity of full-length antibodies while remaining inert in the body. Used with widely available PET scan technology, these novel minibodies illuminate high-value molecular targets, providing physicians with a whole-body picture.
Incyte Biosciences International Sàrl

Incyte is a biopharmaceutical company focused on the discovery, development, and commercialization of novel medicines to meet serious unmet medical needs in in oncology and inflammation and autoimmunity. Incyte is committed to the rigorous pursuit of R&D excellence to improve the lives of patients, make a difference in health care,and build sustainable value. Headquartered in Wilmington,Delaware, Incyte has offices in Switzerland, 9 other European countries & Japan.
Institut Curie
A leading player in the fight against cancer, Institut Curie, brings together an internationally-renowned Research Center and an advanced Hospital Group that provides car for all types of cancer. Private foundation.
IPSEN
Ipsen is a global biopharmaceutical company dedicated to improving lives through innovative medicines in Oncology, Neuroscience and Rare Diseases. Today, Ipsen in Oncology is among the top 14 oncology companies in the world.
IQVIA Biotech
IQVIA™ Biotech integrates clinical and commercial expertise and services to deliver flexible solutions tailored specifically for small biotech and biopharma companies around the world. Our clinical development group has more than two decades of oncology experience, and can bring you the capabilities, resources and global footprint of IQVIA, along with an infrastructure, pricing, and SOPs that provide flexibility and transparency.
ITM Isotopen Technologien Muenchen AG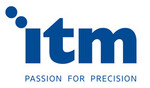 TM Isotopen Technologien München AG is a privately held group of companies dedicated to the development, production and global supply of innovative radionuclides and radiopharmaceuticals for targeted cancer diagnostics and therapies.ITM's main objectives are to significantly improve outcomes and quality of life for cancer patients while at the same time reducing side effects and improving health economics through a new generation of Targeted Radionuclide Therapies in Precision Oncology.
Janssen-Cilag International NV
We are more than 30,000 people working hard to prevent, treat, cure and stop some of the most devastating and complex diseases of our time. From heart disease to HIV, Alzheimer's to cancer, we are committed to issues that touch everyone's lives.
Jiahui International Hospital
Jiahui International Hospital, a collaboration with Massachusetts General Hospital Cancer Center, has the first international cancer center of its kind in Shanghai, China offering comprehensive, evidence-based care for Chinese and international patients.
Kaiku Health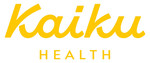 Kaiku Health is a platform for digital health interventions in cancer care. It provides patient-reported outcome monitoring and intelligent symptom tracking helping cancer clinics to provide optimised care through timely symptom management and to improve workflow. Kaiku Health is used in routine care by over 60 clinics and hospitals and provides modules for over 25 different cancer types and all cancer treatments, including immunotherapy.
Kite, a Gilead Company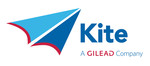 Gilead Sciences, Inc. is a research-based biopharmaceutical company that discovers, develops and commercializes innovative medicines in areas of unmet medical need. Gilead is headquartered in San Francisco, California. Kite, a Gilead Company, is a biopharmaceutical company based in Santa Monica. Kite is engaged in the development of innovative cancer immunotherapies. The company is focused on chimeric antigen receptor and T cell receptor engineered cell therapies.
KoNECT (Korea National Enterprise for Clinical Trials)
KoNECT is a non-profit government organization affiliated with the Korean Ministry of Health and Welfare. We support all clinical trial sponsors who are interested in working with Korea's clinical trial sites, investigators and partners.
Leica Biosystems
Leica Biosystems is a global leader in cancer diagnostics with the most comprehensive portfolio from biopsy to diagnosis. We are committed to delivering Accuracy, Quality and Workflow Efficiencies to help advance diagnostic confidence.
Lilly
Lilly is a global healthcare leader that unites caring with discovery to create medicines that make life better for people around the world. We were founded in 1876 by a man committed to creating high-quality medicines that meet real needs, and today we remain true to that mission.
Linical
Linical is a mid-size, global, full-service CRO with 1,000 clinical research professionals worldwide. Linical has successfully designed, managed and reported on 58 oncology studies in the last 5 years.
Loxo Oncology, Inc.
Loxo Oncology, Inc., a wholly owned subsidiary of Eli Lilly and Company is dedicated to developing highly-selective medicines for patients with genomically defined cancers. Our pipeline is focused on purpose-built medicines designed to selectively and potently inhibit oncogenic drivers of cancer. We believe that this approach, combined with tumor genomic testing to identify appropriate patients, will allow us to develop medicines that deliver on the promise of precision medicine.
medac GmbH
medac is a growing global pharmaceutical and diagnostics company, based in Germany. Since its foundation, medac specialises in the treatment of haematological, oncological, urological and autoimmune diseases. The development of diagnostic devices is another area of medac's expertise. Besides an established product portfolio, medac is dedicated to the refining of existing and the development of new therapeutic products providing patients with individualised treatments.
Median Technologies
We develop advanced imaging solutions for oncology drug development and cancer patient care.Our imaging phenomics platform iBiopsy® combines image processing, cutting edge AI and data science technologies to meet the promise of precision medicine.
Medscape Oncology
Medscape is the leading global destination for physicians and healthcare professionals, offering the latest medical news and expert perspectives; essential point-of-care drug and disease information; and relevant professional education and CME.
Menarini Silicon Biosystems
Menarini Silicon Biosystems develops innovative technologies for single-cell analysis. Offering CELLSEARCH® and DEPArray™ together the company provides end-to-end solutions for the study of circulating tumor cells in the clinical research setting
Merck KGaA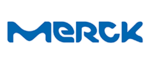 Merck, a vibrant science and technology company, operates across healthcare, life science and performance materials. Around 51,000 employees work to make a positive difference to millions of people's lives every day by creating more joyful and sustainable ways to live. From advancing gene editing technologies and discovering unique ways to treat the most challenging diseases to enabling the intelligence of devices -Merck is everywhere.
Molecular Health
Molecular Health is a data science-focused AI/ML computing company dedicated to big-data capture, curation and analytics to enable precision medicine and generate actionable insights on drug outcomes for stakeholders across the healthcare ecosystem.
Molecular Oncology Master - MOM
Molecular Oncology Master is a 1 year online program based on a multidisciplinary approach of tumor disease. It is a cutting-edge training for oncology specialists with faculty from Harvard, MD Anderson, CSIC, Vall d'Hebrón, among others.
MSD

For more than a century, MSD has been inventing for life, bringing forward medicines and vaccines for many of the world's most challenging diseases. Today, MSD continues to be at the forefront of research to deliver innovative health solutions and advance the prevention and treatment of diseases around the world.
Myriad Genetics
Dedicated to making a difference in patient's lives through the discovery and commercialization of transformative tests to assess a person's risk of developing disease, guide treatment decisions and assess risk of disease progression and recurrence.
NanoString Technologies

NanoString® is a leading provider of life science tools for translational research and molecular diagnostic products. The company's nCounter® Analysis System has been employed in life sciences research since it was first introduced in 2008 and has been cited in more than 2,500 peer-reviewed publications. The nCounter® Analysis System offers a cost-effective way to easily profile the expression of hundreds of genes, proteins, miRNAs, or copy number variations simultaneously with high sensitivity.
National Comprehensive Cancer Network (NCCN)
The National Comprehensive Cancer Network® (NCCN®) is a not-for-profit alliance of 28 leading cancer centers devoted to patient care, research, and education.
NeoGenomics Laboratories, Switzerland
NeoGenomics Pharma Services are global with locations in Europe and Asia and is the largest global provider of PD-L1 IHC with a proven commercialization record. We offer a wide-ranging menu of over 650 tests which includes IHC, FISH, Flow Cytometry, Molecular, Next-Generation Sequencing, Cytogenetics, and its proprietary MultiOmyx™ technology. Having participated in hundreds of immunotherapy and other biomarker development trials, NeoGenomics has a unique offering to the global oncology arena.
Novartis Oncology
Novartis Oncology is a global leader in improving outcomes for patients. We seek to transform cancer care through distinctive scientific and clinical strategies focused on developing targeted, immuno-oncology and combination therapies to create more effective options for patients.
Nutricia Oncology
Nutricia pioneers nutritional solutions that help people live longer, more joyful and healthier lives.Building on more than a century of nutritional research and innovation, Nutricia continues to transform lives through the power of nutrition.
OncLive®
OncLive®, official website for the Oncology Specialty Group, which publishes OncologyLive, Urologists in Cancer Care, and Oncology Nursing News, provides oncology professionals with resources & information needed to provide the best in patient care.
OncoDNA
OncoDNA is a private, oncology-focused healthcare technology company that combines advanced, comprehensive solutions of all clinically relevant cancer biomarkers (DNA, RNA and protein profiles) from both solid and liquid biopsies.
Oncology Knowledge into Practice
An educational platform offering free, interactive ways for HCPs to stay up-to-date in oncology. These expert-led, CME-accredited programmes provide global-level and local recommendations to implement cutting-edge knowledge into clinical practice.​
Oncology Learning Network
Oncology Learning Network® is an online resource for the latest developments in oncology practice, providing a customized experience for readers to stay informed about the topics that matter most to them.
Oncompass Medicine
Most cancer patients have multiple driver mutations in their tumor and each one is linked to multiple drugs. We help physicians with our AI technology and decision support programs to prioritize between therapeutical options at the point of care.
Opentrons
We make robots for biologists. Automate time consuming NGS Library Prep, PCR/qPCR, plate filling, or anything else you can dream of with our open-source OT-2 liquid handling robot, starting at only $4,000 (no joke!). Come meet your new robot today!
OSE IMMUNOTHERAPEUTICS
OSE Immunotherapeutics is a French clinical-stage biotechnology company focused on developing and partnering innovative immunotherapies in immuno-oncology and autoimmune diseases.
Paxman Coolers
PAXMAN - the leading global expert in preventing Chemotherapy Induced Alopecia.Patient care is at our heart: our goal is to ensure everyone, no matter where, has the opportunity to maintain normality, retain their hair and self-confidence.
Personal Genome Diagnostics
Personal Genome Diagnostics (PGDx) is Empowering the Fight Against Cancer by unlocking actionable information from the genome. We are developing an innovative portfolio of regulated tissue-based and non-invasive liquid biopsy genomic products for laboratories worldwide.
Pfizer Oncology
Pfizer is committed to advancing medicines to change patients' lives. Our industry-leading portfolio of innovative cancer medicines and biosimilars spans over 20 indications. Pfizer is striving to change the trajectory of cancer.
PharmaMar
PharmaMar is a biopharmaceutical company, focused on oncology and committed to research and development which takes inspiration from the sea to discover molecules with antitumor activity. Its commitment to patients and to research has made it one of the world leaders in the discovery of antitumor drugs of marine origin.With subsidiaries in Europe and the United States, PharmaMar develops and commercializes Yondelis® in Europe, along with Aplidin®, approved for the Australian market.
Pharmadab d.o.o.
Pharmadab is an innovative pharmaceutical company that has been present on the Slovenian market since 2002. Our field of expertise is creams and ointments for relieving various skin problems.
Philips Molecular Pathway Diagnostics
Philips OncoSignal quantifies activity of tumor-driving signaling pathways by measuring mRNA levels regulated by the transcription factor. Reported quantitative pathway activity scores help to identify aberrant activity and allow sample comparison.
Pierre Fabre
Pierre Fabre Group is a private, French multinational, pharmaceutical and dermo-cosmetic company present in 130 countries, and 86%-owned by a government-recognized public-interest foundation. Oncology is one of our priorities, with programs focusing particularly on targeted therapies, biotherapies and immuno-oncology. We work in therapeutic areas of high unmet medical need, including hemato-oncology and dermato-oncology.
PIVOTAL
Founded in 2001, Pivotal is a leading full-services European CRO offering services to the healthcare industry. We take on the immense challenges for supporting cutting-edge clinical development programmes in Oncology and Haemato-Oncology areas.
PlexBio Co., Ltd.
PlexBio designs and manufactures CE-IVD products in ISO-certified facilities. With our multiplexing platform, we are able to offer highly sensitive results with low sample volumes, which help saving time and labor.
PPD
PPD is a leading global contract research organization providing comprehensive drug development, laboratory and lifecycle management services with operational excellence, scientific expertise and innovative technologies to meet client's needs.
Precision for Medicine, Oncology and Rare Disease

Precision for Medicine, Oncology and Rare Disease is the first comprehensive, fully-integrated CRO devoted to oncology and rare disease innovation. With over 1800 experts in 30 offices worldwide, Precision offers novel clinical trial designs, operational and medical experts, and advanced biomarker solutions for pharma and biotech innovators. Our full suite of clinical and translational services, worldwide footprint and deep scientific expertise enable us to run the most complex clinical trials.
prIME, a Medscape Oncology Company
prIME, a Medscape Oncology Company is a global professional Independent Medical Education organization specializing in educational activities for physicians who treat patients with cancer.
Rakuten Medical, Inc.
Rakuten Medical, Inc., is a global biotech company developing precision-targeted cancer treatments through its proprietary photoimmunotherapy platform. Rakuten Medical is conducting a phase 3 study in patients with recurrent head and neck cancer.
Sanofi Genzyme
Sanofi Genzyme focuses on developing specialty treatments for debilitating diseases that are often difficult to diagnose and treat, providing hope to patients and their families.
Seattle Genetics

Seattle Genetics, an emerging multi-product, global biotechnology company, develops and commercializes transformative cancer-targeting therapies. Seattle Genetics has a robust pipeline and our lead product ADCETRIS® (brentuximab vedotin) is marketed in over 70 countries worldwide*. The company is headquartered in the US, with European and International operations located in Switzerland.
*with Takeda Pharmaceutical Company Limited
SERVIER
Servier is an international pharmaceutical company governed by a non-profit foundation, with its headquarters in France. With a strong presence in 149 countries and a turnover of 4.2 billion euros in 2018, Servier employs 22,000 people worldwide.
SOPHiA GENETICS
We believe in building a sustainable global healthcare system. That's why we developed SOPHiA, the advanced technology for Data-Driven Medicine, enabling healthcare institutions worldwide make sense of genomic and radiomic data.
SOTIO a.s.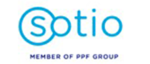 SOTIO is building a diverse biotechnology portfolio through own R&D, partnering and investments. It's focusing on developing of new methods of the treatment of cancer. The most advanced project is a proprietary platform of active cellular immunotherapy based on dendritic cells. SOTIO is conducting multiple Phase I to III clinical trials and projects in preclinical stage. SOTIO has facilities in Europe, the US, China and Russia.
Springer Healthcare
Springer Healthcare education is a medical education provider that works in collaboration with a global network of scientific experts and societies to support healthcare professionals to make measurable change in their own clinical practice.
Syneos Health
Syneos Health™ (Nasdaq:SYNH) is the only fully integrated biopharmaceutical solutions organization. Learn how we help customers shorten the distance from lab to life® at syneoshealth.com
Sysmex Inostics GmbH
Sysmex Inostics is a global leader in molecular oncology diagnostics, supporting clinical trials and patient care through innovative ultra-high sensitivity SafeSEQ next-generation sequencing and OncoBEAM™ enhanced digital PCR liquid biopsy solutions.
Takeda
Takeda is a patient-focused, innovation-driven global pharmaceutical company that builds on a distinguished 237-year history. Our mission is to strive towards better health and a brighter future for people worldwide through leading innovation in medicine. Takeda's Global Oncology Business Unit endeavors to deliver novel medicines to patients with cancer worldwide through its commitment to science, breakthrough innovation and passion for improving the lives of patients.
TESARO, a GSK Company
TESARO is an oncology-focused business within GSK with a clear mission that drives all of our actions. We are dedicated to improving the oncology experience and have a passionate commitment to unconditional care, which puts science for patients first.
Thermo Fisher Scientific

Thermo Fisher Scientific is the world leader in serving science. Our mission is to enable our customers to make the world healthier, cleaner and safer. We support precision oncology progress and implementation through innovative technologies and service through our Thermo Scientific, Applied Biosystems, Invitrogen, Gibco and Ion Torrent brands. We offer a suite of next generation sequencing tests for genomic profiling of solid and hematological tumors including liquid biopsy and immuno oncology applications.
TRIO-Translational Research in Oncology
TRIO is a not-for-profit academic clinical research organization specialized in oncology. Their unique model offers the full spectrum of services coupled with strong scientific leadership bridging translational science with operations.
UNIVADIS
Univadis Oncology, provided by Aptus Health, is a digital platform with dedicated resources for oncologists and trainees, aimed to continually helping them stay current with the latest national and international clinical research and breakthroughs.
Varian Medical Systems
Varian, headquartered in Palo Alto, California, is a leader in developing and delivering cancer care solutions and is focused on creating a world without fear of cancer.
Vygon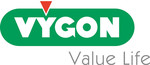 Vygon is a Company developing and manufacturing medical devices, distributed around the world. In the Oncology field, our portfolio includes a Closed System Transfer Device, Qimono, designed to protect healthcare workers from contamination risks when handling cytotoxic drugs, and offering a universal connection to comply with Vascular Access good practices. We propose also a wide range of PICC, Ports, Midlines and accessories.
WeHealth Digital Medicine
Launched in November 2016, WeHealth Digital Medicine, the e-Health department of the Servier Group aims to improve the daily life of patients and health professionals.WeHealth Digital Medicine proposes innovative digital and connected solutions to ensure better individual monitoring of the patient, to better prevent, and to predict the evolution of the disease. In an open innovative approach, WeHealth Digital Medicine identifies the most promising start-ups in e-health, to co-develop solution.
Xi'an Good Doctor Medical Science and Technology Co., Ltd.
China Good Doctor is a supplier of HIPEC system.Innovation of the system is that it can be used in pre-,intra-, and post-surgery.It is applied in control of postoperative cancer metastasis and treatment of malignant ascites or pleural effusion.