ESMO Asia Congress 2019: Sponsor & Exhibitor Profiles
Platinum Sponsor
AstraZeneca
AstraZeneca is a global, science-led biopharmaceutical company that focuses on the discovery, development and commercialisation of prescription medicines, primarily for the treatment of diseases in three main therapy areas - Oncology, Cardiovascular & Metabolic Diseases and Respiratory. The Company also is selectively active in the areas of autoimmunity, neuroscience and infection. AstraZeneca operates in over 100 countries and its innovative medicines are used by millions of patients worldwide.
Twitter: @AstraZeneca
Booth: G01
Gold Sponsors
MSD Pharma (Singapore) Pte Ltd

For more than a century, MSD, a leading global biopharmaceutical company, has been inventing for life, bringing forward medicines and vaccines for the world's most challenging diseases. MSD is a trade name of Merck & Co., Inc., with headquarters in Kenilworth, N.J., U.S.A. Through our prescription medicines, vaccines, biologic therapies and animal health products, we work with customers and operate in more than 140 countries to deliver innovative health solutions. We also demonstrate our commitment to increasing access to health care through far-reaching policies, programs and partnerships. Today, MSD continues to be at the forefront of research to advance the prevention and treatment of diseases that threaten people and communities around the world - including cancer, cardio-metabolic diseases, emerging animal diseases, Alzheimer's disease and infectious diseases including HIV and Ebola. For more information, visit www.msd.com and connect with us on Twitter, LinkedIn and YouTube.
Pfizer Oncology
At Pfizer Singapore, we apply science and our global resources to bring therapies to people that extend and significantly improve their lives. We strive to set the standard for quality, safety and value in the discovery, development and manufacture of health care products. Our global portfolio includes medicines and vaccines as well as many of the world's best-known consumer health care products. Every day, Pfizer colleagues work across developed and emerging markets to advance wellness, prevention, treatments and cures that challenge the most feared diseases of our time. Consistent with our responsibility as one of the world's premier innovative biopharmaceutical companies, we collaborate with health care providers, governments and local communities to support and expand access to reliable, affordable health care in Singapore.
Roche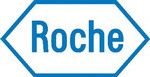 Since 1896, Roche has been a global pioneer in advancing science to improve people's lives. Today we are leaders in truly differentiated medicines (in oncology, immunology and more) and diagnostics (in vitro diagnostics, tissue-based cancer diagnostics and more). We also lead and partner in personalised healthcare – a strategy to identify the right treatment for the right patient at the right time.
Silver Sponsors
Bristol-Myers Squibb

Bristol-Myers Squibb is a global biopharmaceutical company focused on discovering, developing and delivering innovative medicines for patients with serious diseases. We are focused on helping patients in disease areas including oncology, cardiovascular, immunoscience and fibrosis. Each day, our employees work together for patients – it drives everything we do.
Ipsen
Ipsen (Euronext: IPN; ADR: IPSEY) is a global biopharmaceutical group focused on innovation and specialty care. Oncology is one of Ipsen's focused therapeutic areas with a solid portfolio of innovative medicines. Ipsen focuses its efforts in fighting cancers such as prostate cancer, bladder cancer, neuroendocrine tumors, kidney cancer, breast cancer and other niche oncology diseases.
Novartis

Novartis is reimagining medicine to improve and extend people's lives. As a leading global medicines company, we use innovative science and digital technologies to create transformative treatments in areas of great medical need. In our quest to find new medicines, we consistently rank among the world's top companies investing in research and development. Novartis products reach more than 800 million people globally and we are finding innovative ways to expand access to our latest treatments. About 130 000 people of nearly 150 nationalities work at Novartis around the world.
Takeda Pharmaceuticals
Takeda Pharmaceutical Company Limited (TSE:4502/NYSE:TAK) is a global, values-based, R&D-driven biopharmaceutical leader headquartered in Japan, committed to bringing Better Health and a Brighter Future to patients by translating science into highly-innovative medicines. Takeda focuses its R&D efforts on four therapeutic areas: Oncology, Gastroenterology (GI), Neuroscience and Rare Diseases. We also make targeted R&D investments in Plasma-Derived Therapies and Vaccines. We are focusing on developing highly innovative medicines that contribute to making a difference in people's lives by advancing the frontier of new treatment options and leveraging our enhanced collaborative R&D engine and capabilities to create a robust, modality-diverse pipeline. Our employees are committed to improving quality of life for patients and to working with our partners in health care in approximately 80 countries and regions.
Bronze Sponsors
Eisai Co., Ltd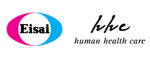 Eisai Co., Ltd. is a global pharmaceutical company headquartered in Tokyo, Japan. Eisai has about 60 years of history in Asia and continues to explore new ways to realize its corporate mission of "giving first thoughts to patients and their families and to increasing the benefits health care provides", i.e. the "human health care (hhc)" philosophy. In alignment with this, Eisai Asia Region is devoted to continuously improve access to Eisai's innovative cancer drugs through innovative access programs and science-based activities across Asia.
Guardant Health

Guardant Health AMEA is a joint venture between SoftBank and Guardant Health, a leading precision oncology company focused on helping conquer cancer globally through use of its proprietary blood tests, vast data sets and advanced analytics. The Guardant Health oncology platform is designed to leverage its capabilities in technology, clinical development, regulatory and reimbursement to drive commercial adoption, improve patient clinical outcomes and lower healthcare costs. In pursuit of its goal to manage cancer across all stages of the disease, Guardant Health has launched multiple liquid biopsy-based tests, Guardant360 and GuardantOMNI, for advanced stage cancer patients, which fuel its LUNAR development programs for recurrence and early detection. Since its launch in 2014, Guardant360 has been used by more than 6,000 oncologists, over 50 biopharmaceutical companies and all 28 National Comprehensive Cancer Network Centers in the United States.
Lilly Oncology

For more than fifty years, Lilly has been dedicated to delivering life-changing medicines and support to people living with cancer and those who care for them. Lilly is determined to build on this heritage and continue making life better for all those affected by cancer around the world. To learn more about Lilly's commitment to people with cancer, please visit www.LillyOncology.com.
Merck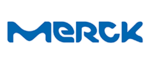 Merck is a leading science and technology company in healthcare, life science and performance materials, working to make a positive difference to millions of people's lives every day. Merck holds the global rights to the Merck name and brand. Exceptions: US and Canada, where the company operates as EMD Serono, MilliporeSigma, EMD Performance Materials, MilliporeSigma and EMD Performance Materials.
Merck Pfizer Alliance
Immuno-oncology is a top priority for Merck and Pfizer. The alliance between Merck and Pfizer enables the companies to benefit from each other's strengths and capabilities and further explore the therapeutic potential of avelumab, an anti-PD-L1 antibody initially discovered and developed by Merck. The alliance will jointly develop and commercialize avelumab and is striving to find new ways to treat cancer.
Exhibitors
Accord Healthcare

Incepted in UK, Accord Healthcare is a dynamic global pharmaceutical company, involved in the development, manufacturing and distribution of pharmaceutical products over 85 markets around the globe. Accord is one of the fastest growing companies in the European generic sector. As part of the Intas group, Accord owns all aspects of the pharmaceutical value chain from lab scale production and API development, significant clinical trial capability to world class manufacturing sites. Fulfilling its quest to bring quality and affordable healthcare to patients across the world, Accord Healthcare is now set to make its mark in Asia Pacific.
ACT Genomics

ACT Genomics is an award-winning cancer genomics information provider. We empower clinicians with evidence-based genomic insights; partner with scientific communities, biopharma and research institute to help accelerate drug development through biomarker discovery, driving towards the goal of precision medicine: Better treatment outcome for patients. Our headquarters and NGS CAP-accredited laboratory are located in Taiwan with offices in Singapore, Hong Kong, Shanghai and Japan.
Amgen

Amgen is one of the world's leading biotechnology companies. Amgen is a values-based company, deeply rooted in science and innovation to transform new ideas and discoveries into medicines for patients with serious illnesses. Amgen is committed to the relentless pursuit of breakthroughs to help cancer patients and their families. We are developing innovative medicines for novel targets in difficult-to-treat cancers. We are proud to be advancing the largest early pipeline in our history with investigational differentiated cancer therapies that aim for large effect sizes. Our goal is to quickly bring new treatment options with meaningful benefit to patients.
Archer DX
ArcherDX addresses the bottlenecks associated with using next-generation sequencing in translational research by offering a robust platform for targeted sequencing applications.
By combining proprietary Anchored Multiplexed PCR (AMP) chemistry and easy-to-use, lyophilized reagents, ArcherDX technology generates highly enriched sequencing libraries to detect gene fusions, SNPs, indels and CNVs. Complemented by the Archer suite of bioinformatics software and readily accessible reports, ArcherDX technology dramatically enhances complex mutation identification and discovery.
Astellas Pharma Inc.
Astellas is a Tokyo based pharmaceutical company dedicated to improving the health of people around the world through the provision of innovative and reliable pharmaceuticals.
Beacon Medicare Limited
BEACON Medicare Limited is a concern of BEACON Group and Global Marketing Partner of BEACON Pharmaceuticals Limited. BEACON is the No-1 Oncology Company and one of the leading pharma companies of Bangladesh. BEACON manufactures more than 150 lifesaving anti-cancer products which includes conventional chemotherapy, Monoclonal antibodies, Targeted therapies, Nano preparations. After meeting the local demand, BEACON exports its medicines globally.
Boehringer-Ingelheim Singapore Pte. Ltd.

Family-owned since it was established in 1885, Boehringer Ingelheim is one of the pharmaceutical industry's top 20 companies. As part of research and development activities for innovative drugs, the company focuses primarily on the therapeutic areas of cardiovascular disease, respiratory diseases, diseases of the central nervous system, metabolic diseases, virological diseases and oncology.
Caris Life Sciences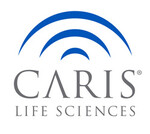 Caris Life Sciences® is a leading innovator in molecular science focused on fulfilling the promise of precision medicine through quality and innovation. The company's suite of market-leading molecular profiling offerings assess DNA, RNA and proteins to reveal a molecular blueprint that helps physicians and cancer patients make more precise and personalized treatment decisions. Caris is also advancing precision medicine with Next Generation Profiling™ that combines its innovative service offerings, Caris Molecular Intelligence® and ADAPT Biotargeting System™, with its proprietary artificial intelligence analytics engine, DEAN™, to analyze the whole exome, whole transcriptome and complete cancer proteome. This information, coupled with mature clinical outcomes on thousands of patients, provides unmatched molecular solutions for patients, physicians, payers and biopharmaceutical organizations. Headquartered in Irving, Texas, Caris Life Sciences offers services throughout the U.S., Europe, Asia and other international markets.
Twitter: @CarisLS
Booth: F11
Ferring Pharmaceuticals
Ferring Pharmaceuticals is a research-driven, specialty biopharmaceutical group committed to helping people around the world build families and live better lives. Headquartered in Saint-Prex, Switzerland, Ferring is a leader in reproductive medicine and women's health, and in specialty areas within gastroenterology and urology. Ferring has been developing treatments for mothers and babies for over 50 years and has a portfolio covering treatments from conception to birth. Founded in 1950, privately-owned Ferring now employs approximately 6,500 people worldwide, has its own operating subsidiaries in nearly 60 countries and markets its products in 110 countries. Learn more at www.ferring.com, or connect with us on LinkedIn, Instagram, Facebook, Twitter and YouTube.
HalioDx

HalioDx is an immuno-oncology company providing physicians with first-in-class Immune-based diagnostic solutions to guide cancer care and contribute to precision medicine in the era of immune-oncology. Immunoscore® combines tissue diagnostic and advanced image analysis technologies enabling extraction of spatially-organized tissue molecular information to quantify lymphocytes which infiltrate both the core of the tumor and its invasive margin. The assay is quantitative and guides oncologists to decide on optimal therapeutic options in stages II & III colon cancers. The test is available worldwide through HalioDx CLIA laboratories in Richmond (US) and Marseille (FR) and is validated as a CE-IVD test for Europe.
Hetero
Hetero is one of India's leading generic pharmaceutical companies and the world's largest producer of anti-retroviral drugs for the treatment of HIV/AIDS & Cancer. Backed by over 25 years of expertise in the pharmaceutical industry with presence in 126+ countries. Hetero has 36 state-of-the-art manufacturing facilities strategically located in USA, China, Mexico, Russia, India and Indonesia audited and approved by stringent regulatory authorities like US FDA, EU-GMP, PIC/S, TGA-Australia, MCC-South Africa and many more. Our portfolio includes 300 plus products in various therapeutic areas. Hetero is leader in ARV segment with our 30+ ARV combinations catering to about 40% of identified HIV/AIDS patients' treatment. Hetero is a multinational oncology Branded Generic company with 35+ products in portfolio including oncology chemical & Bio-similar products.
Invivoscribe, Inc
Invivoscribe® offers a full range of hematology-oncology molecular testing products and services, such as B- and T-cell clonality assays (IGH, IGK, TRG, TRB), next-generation sequencing (NGS) gene panels and minimal residual disease (MRD) assays with bioinformatics software. All products, including bioinformatics software, are developed under ISO 13485 design control, manufactured in our FDA-registered cGMP facility and used by more than 700 clinical and research partners in over 100 countries. We operate a global network of clinical reference laboratories, offering internationally harmonized tests to support the stratification and enrollment of patients in clinical trials, optimized treatment, and development of companion diagnostics.
Lucence Diagnostics

Lucence Diagnostics is an international genomic medicine company that invents novel blood-based diagnostic tests for better cancer detection and treatment. Lucence's blood tests target the most common cancers in Asia using its proprietary technology and AI-driven data analytics platform. Lucence has offices in Singapore, San Francisco, Hong Kong and Suzhou. Its services to hospitals and doctors are delivered worldwide through an accredited central laboratory.
Medscape Oncology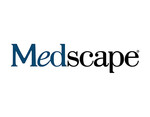 Medscape is the leading online global destination for physicians and healthcare professionals worldwide, offering the latest medical news and expert perspectives; essential point-of-care drug and disease information; and relevant professional education and CME.
NanoString Technologies

NanoString® is a leading provider of life science tools for translational research and diagnostics. Cited in over 2,500 peer-reviewed publications, the nCounter® Analysis System measures gene and protein expression to profile novel biomarkers. The company's GeoMx™ Digital Spatial Profiler enables highly-multiplexed spatial profiling of RNA and protein targets in a variety of sample types, including FFPE tissue sections.
Quark Biosciences
By partnering with doctors and researchers worldwide, QuarkBio focuses on developing innovative precision cancer, disease diagnosis, and fertility treatment solutions to be used alongside clinical examinations, improving patients' quality of life without the financial burdens of long-term healthcare. QuarkBio develops innovative tests, based on the domain knowledge of either in-house staff scientists or outside collaborators. QuarkBio assists partners through the co-development of tests on PanelChip® Analysis System, creating ready-to-use products to partners for service to end-users.
Servier

Servier is an international pharmaceutical company governed by a non-profit foundation, with its headquarters in France. With a strong international presence in 149 countries and a turnover of 4.2 billion euros in 2018, Servier employs 22,000 people worldwide. The Group reinvests 25% of its turnover in R&D in five areas of excellence – cancer, cardiovascular, immune-inflammatory, and neuropsychiatric diseases, and diabetes.
Zai Lab (Hong Kong) Limited
Zai Lab (NASDAQ: ZLAB) is an innovative, research-based, commercial stage biopharmaceutical company based in China and the U.S. focused on bringing transformative medicines for cancer, autoimmune and infectious diseases to patients in China and around the world.