ESMO Asia 2015: Endorsing Societies
CSCO - Chinese Society of Clinical Oncology
The Chinese Society of Clinical Oncology (CSCO) is a non-profit professional academic group that is made up of voluntary clinical oncology professionals, relevant enterprises and public institutions. CSCO is committed to developing continuing medical education in clinical oncology, enhancing multi-disciplinary collaboration, encouraging multi-centre research, and promoting the standardisation of tumour diagnosis and treatment to benefit all patients.
ISMPO – Indian Society of Medical & Paediatric Oncology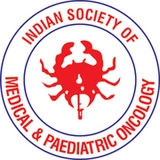 The Indian Society of Medical & Paediatric Oncology (ISMPO) was founded in 1980 as the Indian Chemotherapy Society. The name ISMPO was given later in 1995. Our members include not only Indian medical oncologists but also those practicing medical oncology in other parts of the world. Our aims include encouraging scientific investigation in the study of cancer, promotion of the exchange of knowledge relating to cancer and cancer related topics, instructing and educating members, aiding institutions in imparting education and conducting research in medical & paediatric oncology medicine. ISMPO also helps in the production of National Guidelines and prescribes standards of professional conduct for Society members.
JSCO – Japan Society of Clinical Oncology
The Japan Society of Clinical Oncology (JSCO) is a leading Japanese professional organisation founded in 1963 that is committed to advancing the speciality of clinical oncology and promoting a multidisciplinary approach to cancer treatment and care. Its members include physicians and healthcare professionals at all levels of oncology practice.
The mission of JSCO is to study malignant disorders and achieve progress in their treatment.
About 18,000 oncology practitioners currently belong to JSCO. Our member base is continuing to increase and JSCO is now the largest clinical oncology organisation in Japan. Our members cover more than 20 diverse speciality fields, including surgeons, medical oncologists, urologists, gynaecologists, radiologists and others.
JSMO - Japanese Society of Medical Oncology
The Japanese Society of Medical Oncology (JSMO) was founded in 2002. Our current membership is over 9,000.
JSMO's mission is to provide new cancer information to the public, to certify specialised medical oncologists and to establish collaboration with other oncology societies, all of which leads to better care for cancer patients.
JSMO's activities include annual scientific/educational meetings, educational seminars, publication of text books/guidelines and certification of medical oncologists.
KACO – Korean Association for Clinical Oncology

The Korean Association for Clinical Oncology (KACO) is one of Korea's leading non-profit medical oncology organisations. It consists of tumour specialists that pursue patient-centered, multi-disciplinary treatment and is dedicated to supporting knowledge of clinical oncology as well as the exchange and collaboration between clinical oncologists to improve the quality of treatment for cancer patients.
MOS – Malaysian Oncological Society

MOS is made up of doctors and specialists who have an interest in treating cancer patients. Society members include oncologists, physicians and surgeons. MOS was created in 1976 as an academic society to enhance the knowledge of its members by organising talks, conferences and other academic activities related to cancer management. Our objectives include updating members on current issues related to cancer care, providing a forum for discussion and collaboration with other specialists treating cancer, giving expert advice to government or non government agencies pertaining to cancer care and up-to-date information on the management of cancer to doctors, news media, patients or any other professional bodies. We also aim to assist academic and government agencies in formulating clinical practice guidelines for the country, and educating the public on cancer screening, treatment and prevention.
MOGA - Medical Oncology Group of Australia
The Medical Oncology Group of Australia Incorporated (MOGA) is the peak national body for medical oncologists and the medical oncology profession in Australia.
The Association is a speciality society of the Royal Australasian College of Physicians and currently has 600 members. MOGA works closely with Government, health organisations, affiliated international associations and societies, industry, consumer groups and learned colleges throughout Australia to improve and develop the profession of medical oncology and the management of cancer nationwide.
NZSO – New Zealand Society for Oncology
The principle objectives of the New Zealand Society of Oncology are to encourage and support education and the advancement of knowledge in all aspects of oncology and related scientific fields. We conduct an annual conference to promote the exchange of new research and clinical developments, ideas in clinical oncology and cancer research. We also aim to initiate, arrange and sponsor lectures, seminars and symposia in the promotion of our objectives. In essence, NZSO encourages translational cancer science through building collaborative research relationships between cancer scientists and cancer clinicians.
SSO – Singapore Society of Oncology

The Singapore Society of Oncology (SSO), founded in 1981, is a professional medical organisation for all Singapore healthcare professionals who treat and manage cancer patients. The aim of the SSO is to provide an active platform to promote the practice of oncology through education, research, collaboration and partnerships with allied local, regional and international organisations.
The SSO is committed to providing continuing medical education (CME) and other opportunities for the cancer specialist community to further enhance their knowledge, skills and expertise in the rapidly evolving practice of oncology.
TSCO – Thai Society of Clinical Oncology

The Thai Society of Clinical Oncology (TSCO) is a non-profit organisation, founded in 1996. Our primary goals are to educate medical oncologists through major cancer centres in university hospitals and to improve cancer care along with other professional societies involved in the treatment and prevention of cancer. Members include 183 registered medical oncologists practicing various levels of cancer care throughout the country. In addition to advancing education of medical oncology, TSCO is committed to providing education for other disciplines to advance the quality of cancer care in Thailand.
HKCTS – The Hong Kong Cancer Therapy Society
The Hong Kong Cancer Therapy Society is the member society of the Federation of Medical Societies of Hong Kong. Prof. Tony Mok is the current Chairman. The Society organises and co-organises educational activities to encourage continuing medical education in Hong Kong for over 15 years. It aims to facilitate exchange amongst members and with other medical professionals regionally and internationally.