ESMO Asia 2015: Exhibiting Companies
Abbvie, Inc.

AbbVie is a global, research-based biopharmaceutical company formed in 2013 following separation from Abbott Laboratories. Its mission is to use its expertise, dedicated people and unique approach to innovation to develop and market advanced therapies that address some of the world's most complex and serious diseases. For more information, visit the company website.
ACT Genomics

ACT Genomics is a cancer information service company, supporting medical professionals with high-content sequencing and reliable clinical interpretation, aiming to transform cancer genomics into precision medicine. Clinical services ranging from comprehensive genetic screening for pan-solid tumors, prediction of response to immune-blockade agents, cancer monitoring utilizing CTC and cfDNA, to the interpretation with clinical evidence and therapeutic options are provided.
American Society of Clinical Oncology (ASCO)

The American Society of Clinical Oncology (ASCO) is the world's leading professional society of multidisciplinary medical professionals who treat people with cancer. Join ASCO while at the meeting and receive immediate access to valuable member benefits, like discounts on products and resources, meeting registrations, and publication subscriptions. Current members stop by the booth to pick up your collectable ASCO pin!
Asia Genomics

Asia Genomics is a molecular diagnostics company offering full-value clinical genomics testing services in Asia. We are passionate about Cancer Genomics. We provide comprehensive liquid biopsy to genomically profile cancers for precision medicine and a wide portfolio of Hereditary Cancer Syndrome Tests along with Cancer Genetic Counseling support to clinicians. Our technology partners are leading accredited molecular diagnostics laboratories worldwide.
Astellas Pharma Singapore Pte Ltd
Astellas Pharma Singapore Pte. Ltd., to fulfill its business philosophy to "Contribute toward improving the health of people around the world through the provision of innovative and reliable pharmaceutical products," is actively engaged in business as an R&D-driven global pharmaceutical company.
We wish to be of help to each patient who is fighting illness by continuously generating innovative and highly beneficial drugs for diseases which high unmet medical needs exist, through continuous efforts in research and development, and providing them.
Our communication slogan, "Changing tomorrow," emerged from such a desire. This is a phrase that express our pledge to develop new medicines that are vital to patients worldwide. At the same time, this means that Astellas hopes to share in the bravery, hope and desires of patients.
We will continue its persistent efforts to become a company that can meet the expectations of our stakeholders, including patients and their families, healthcare personnel, shareholders, employees, and global community, and to win strong trust among them. We hope to receive your continued support.
AstraZeneca
About AstraZeneca
AstraZeneca is a global, innovation-driven biopharmaceutical business that focuses on the discovery, development and commercialisation of prescription medicines, primarily for the treatment of cardiovascular, metabolic, respiratory, inflammation, autoimmune, oncology, infection and neuroscience diseases. AstraZeneca operates in over 100 countries and its innovative medicines are used by millions of patients worldwide. For more information please visit the company website.
Bayer HealthCare Pharmaceuticals, Inc.

Bayer is committed to delivering SCIENCE FOR A BETTER LIFE by advancing a portfolio of innovative treatments. Bayer's oncology franchise now includes three oncology products and several other compounds in various stages of clinical development. Together, these products reflect the company's approach to research, which prioritizes targets and pathways with the potential to impact the way that cancer is treated.
Biocartis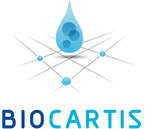 Biocartis aims to provide direct access to personalized medicine for patients worldwide by developing fully integrated, broadly applicable molecular diagnostics. Biocartis' MDx Idylla™ platform is a fully automated sample-to-result, real-time Polymerase Chain Reaction system that offers accurate, highly reliable molecular information from virtually any biological sample in virtually any setting.
Boehringer Ingelheim

Boehringer Ingelheim is committed to delivering novel anti-cancer agents that address unmet needs across a broad range of solid and haematological malignancies. For lung cancer BI now has two agents approved in a number of markets for specific NSCLC sub-types. The late stage portfolio is supported by a strong early pipeline.
Bristol-Myers Squibb

Bristol-Myers Squibb is a global biopharmaceutical company whose mission is to discover, develop and deliver innovative medicines that help patients prevail over serious diseases. Our medicines are helping millions of people around the world in their fight against cancer, cardiovascular disease, hepatitis B, HIV/AIDS and rheumatoid arthritis.
Cancer Drug Development Forum (CDDF)

The Cancer Drug Development Forum (CDDF) is a not-for-profit organization. CDDF provides a unique platform where all those dedicated to the development of cancer drugs (academics, pharmaceutical industry, regulators, policymakers and patient advocates) can together meet and exchange expertise to find the ways to expedite effective oncology drug development and delivery.
Eli Lilly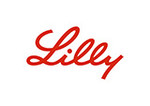 Founded in 1876 by Col. Eli Lilly, we are the 14th largest pharmaceutical company in the world. Across the globe, our commitment to making life better goes beyond the medicines we make - it is at the heart of our business. At Lilly, we unite caring and discovery to improve lives for individuals as this is the core of the work we do.
IPSEN
Ipsen is a global specialty-driven biotechnological group with total sales exceeding €1.2 billion in 2014. Ipsen sells more than 20 drugs in 115 countries. Its development strategy is supported by 3 franchises: neurology, endocrinology and urology-oncology. Ipsen's commitment to oncology is exemplified through its growing portfolio of therapies in prostate cancer, bladder cancer or neuro-endocrine tumours.
MEDIAN Technologies

MEDIAN Technologies is a full service imaging contract research organization. We provide medical imaging services for phase I–III oncology trials. MEDIAN enables quantitative analysis of images and helps standardize image interpretation for accurate measurement of tumor burden in cancer patients. We support biopharma sponsors, including Asian biopharma companies in their oncology trials and actively work with clinical sites worldwide. MEDIAN has a strategic partnership with Quintiles to provide biopharma customers with better quality data, increased productivity, and faster go/no-go decisions along the oncology drug development stages.
MSD

Today's MSD is a global healthcare leader working to help the world be well. MSD is known as Merck in the United States and Canada. Through our prescription medicines, vaccines, biologic therapies, and consumer care and animal health products, we work with customers and operate in more than 140 countries to deliver innovative health solutions. We also demonstrate our commitment to increasing access to healthcare through far-reaching policies, programs and partnerships. MSD. Be well. For more information, visit www.msd.com or www.msd.XX. [reference country-specific domain name].
Myriad Genetics
Myriad Genetics is a leading molecular diagnostic company dedicated to making a difference in patient's lives through the discovery and commercialization of transformative tests to assess a person's risk of developing disease, guide treatment decisions and assess risk of disease progression and recurrence.
Pfizer Oncology
Focused on what truly matters.
Pfizer Oncology is committed to the discovery, investigation and development of innovative treatment options to improve the outlook for cancer patients worldwide. Our strong pipeline of biologics and small molecules, one of the most robust in the industry, is studied with precise focus on identifying and translating the best scientific breakthroughs into clinical application for patients across a wide range of cancers. By working collaboratively with academic institutions, individual researchers, cooperative research groups, governments, and licensing partners, Pfizer Oncology strives to cure or control cancer with breakthrough medicines, to deliver the right drug for each patient at the right time.
Quintiles

Quintiles (NYSE: Q) helps biopharma and other healthcare companies improve their probability of success by connecting insights from our deep scientific, therapeutic and analytics expertise with superior delivery for better outcomes. From advisory through operations, Quintiles is the world's largest provider of product development and integrated healthcare services.
F. Hoffmann-La Roche Ltd
Headquartered in Basel, Switzerland, Roche is a leader in research-focused healthcare with combined strengths in pharmaceuticals and diagnostics. Roche is the world's largest biotechnology company with truly differentiated medicines in oncology, virology, inflammation, metabolism and CNS. In oncology, Roche aims to provide effective therapies through discovery and development of novel therapeutics that target the specific molecular pathways associated with cancer.
Sysmex Asia Pacific Pte Ltd

Sysmex Inostics, a subsidiary of Sysmex Corporation, is a leader in blood-based molecular diagnostics testing in oncology. Our highly sensitive OncoBEAM™ kits and tests offer a minimally-invasive alternative for the detection of cancer gene mutations, clinical trials testing and companion diagnostics development. For more information please go to our website at www.sysmex-inostics.com.