ESMO 2017: Society Village
AACR - American Association for Cancer Research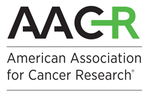 The mission of the AACR is to prevent and cure cancer through research, education, communication, and collaboration. The AACR fosters research in cancer and related biomedical science; accelerates the dissemination of new research findings among scientists and others dedicated to the conquest of cancer; promotes science education; and advances the understanding of cancer etiology, prevention, diagnosis, and treatment worldwide.
ACP - Association of Cancer Phisicians
The Association of Cancer Physicians (ACP) represents and supports medical oncologists in UK. It is recognised by the Dept of Health and Royal College of Physicians as the specialist society for medical oncology. In addition to providing its own educational events and materials, the ACP is involved in the development of the training curriculum and the specialty examination, and influences policy on workforce expansion to help improve the care of cancer patients.
AERIO - Association d'Enseignement et de Recherche des Internes en Oncologie
AIOM - Associazione Italiana di Oncologia Medica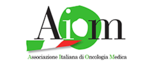 The Italian Association of Medical Oncology was established in 1973. AIOM's purpose is to bring together specialists in Medical Oncology and to promote progress in the clinical, experimental and social welfare fields, experimental and clinical research, primary prevention, secondary prevention, the quality of oncological treatments, therapeutic continuity by means of guidelines for anti-cancer medical therapy, interdisciplinary activities, rehabilitation, etc.
ASCO - American Society of Clinical Oncology

ASCO has the resources you need to keep pace with innovations in cancer care. Visit the ASCO Stand to learn about the value of membership, explore lifelong learning products from ASCO University, and discover ASCO's quality practice initiatives. Join ASCO onsite and receive a free gift along with immediate access to member benefits, including 20% off educational products. www.ASCO.org ASCO's Quality Oncology Practice Initiative (QOPI®) is an oncologist-led, practice-based quality self-assessment program designed to promote excellence in cancer care. The QOPI® Certification Program provides a three-year certification to recognise outpatient hematology-oncology practices demonstrating high quality care. The Quality Training Program (QTP) is a 6-month comprehensive program offering education and training for physician-led oncology teams.
ASEICA - Asociación Española de Investigación sobre el Cáncer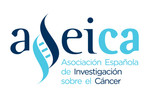 ASEICA is the Spanish Association of Cancer Research which was founded in 1983 to reunite all Spanish professionals dedicated to cancer research in all its facets. Most of 400 members are basic researchers or clinicians who are interested in the application of basic research. ASEICA participates in the organisation of scientific activities in collaboration with other societies and investigation institutes. ASEICA aims to create working groups to unite all interested researchers of a determined topic to develop activities and generate documents of interest. ASEICA works to potentiate the links to other scientific societies related to cancer as well as the sanitary authorities, the pharmaceutical industry and means of communication.
BSMO
BSMO, the Belgian Society of Medical Oncology, unites Belgian physicians specialised in the treatment of cancer. Comprising more than 230 active members, BSMO is committed to developing the specialty of Medical Oncology in the country, both professionally and scientifically, by promoting best practices in education and training for oncology specialists, disseminating scientific knowledge, supporting the research.
CDDF - Cancer Drug Development Forum

The Cancer Drug Development Forum (CDDF) is a not-for-profit organisation. CDDF is a unique platform facilitating interactions between all stakeholders to improve the efficiency of cancer drug development. Representatives from academia, pharmaceutical industries, regulatory and policy authorities as well as patient advocates can together meet and exchange expertise to find the ways to expedite effective oncology drug development and delivery.
COS - Czech Society for Oncology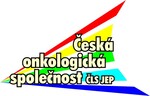 ČOS (Czech Society for Oncology) was first established in 1905 as a cancer investigational alliance and in modern era since 1969 associates all cancer specialist in sections like pneumooncology, urooncooncology, oncogynecology or diagnostic and predictive oncology or young oncologists. Since 1986 ČOS has it´s own Clinical Oncology Journal, holds many big international conferences and is active in European/International organisations.
EACR - European Association for Cancer Research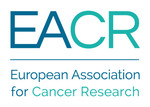 The European Association for Cancer Research is Europe's professional member association for cancer researchers with over 10,000 members in 101 countries. We provide a wide variety of services to our community of members, organise scientific conferences of the highest quality, and facilitate communication and collaboration within the cancer research community.
EBCCouncil - European Breast Cancer Council
The European Breast Cancer Council (EBC Council) is an association of European organisations involved in breast cancer. The three founding members of the organisation are EORTC Breast group, EUSOMA and EUROPA DONNA. The mission of the Association is to raise awareness and improve prevention, diagnosis, treatment and care of breast cancer patients
ECCO - European CanCer Organisation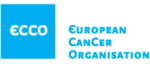 Through its 25 Member Societies – representing over 170000 professionals – ECCO is the only multidisciplinary organisation that connects and responds to all stakeholders in oncology Europe-wide. ECCO is a not-for-profit, patient-centric federation aiming to uphold the right of all European cancer patients to the best possible treatment and care, promoting interaction between all organisations involved in cancer at an European level.
EONS - European Oncology Nursing Society
A not for profit organisation dedicated to the support and development of European cancer nurses. EONS aims to: - Moving forward together to realise the potential of cancer nursing across Europe - Increase the Recognition of Cancer Nursing across Europe (RECaN), a major Onco-Policy project, using a variety of different methods including research, education, clinical leadership, nursing strategy, advocacy, and policy development.
EORTC - European Organisation for Research and Treatment of Cancer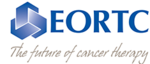 The European Organisation for Research and Treatment of Cancer, a unique pan-European clinical research infrastructure, brings together cancer clinical research experts from all disciplines for trans-national collaboration. The EORTC network comprises more than 4,600 professionals in over 800 hospitals in 35+ countries. Through translational and clinical research, the EORTC offers an integrated approach to drug development, drug evaluation programs and medical practice.
EOÜ - Estonian Society of Medical Oncology
ounded in 2006, the Estonian Society of Medical Oncology (EOÜ) is a dedicated not-for profit organisation of more than 35 professionals, focused on improving diagnostics and medical treatment opportunities for cancer patients. Mission: To assure the best cancer care and improvements in quality of life and survival. Activities: EOÜ organises educational events, promotes innovation, research and communication with other counterparts.
ESO - European School of Oncology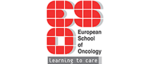 The European School of Oncology (ESO) was founded in 1982, with the aim of contributing to the reduction of deaths from cancer due to late diagnosis and/or inadequate treatment. Leading oncologists from around the world played a key role in founding of the School. Now, after 35 years, ESO is the oldest and most structured organisation exclusively dedicated to increasing the knowledge of health professionals in all fields of cancer medicine, under the auspices of an international scientific committee and advisory board.
ESOP - European Society of Oncology Pharmacy
The European Society of Oncology Pharmacy, founded in 2000 in Prague, is the largest organisation of oncology pharmacists in the world (3500 members from 52 countries). Our mission is to support optimal treatment for cancer patients. ESOP develops and promotes clinical and oncology pharmacy practice through: · education and training · safe handling and administration of drugs · implementation of standardised quality management · performing research and encouraging innovation · enhancing pharmaceutical patient care ESOP is dedicated to make information on knowledge, achievements and activities in cancer treatment accessible. This is spread by publications, professional activities, educational lectures and seminars.
GAR - Georgian Association of Radiology
GAR was founded in 1997, become a member of European Association of Radiologists, first among the CIS countries. Since 1997 Association and the Georgian National Academy of Science have been publishing the joint scientific Journal "Georgian Journal of Radiology". GAR involves professionals from all country and supports: reviving and publishing handbooks, methodology, organises scientific, educational-practice symposiums, conferences, congresses at National and International level.
HeSMO - Hellenic Society of Medical Oncology

The Hellenic Society of Medical Oncology (HeSMO) is a nonprofit scientific organisation and its scope is the advancement of the discipline of Clinical Oncology in Greece. HeSMO was founded in 1985 to promote and foster the exchange of current information and ideas relating to clinical research, prevention, diagnosis and treatment of cancer. Among its high priority goals, is the provision of enhanced educational opportunities for physicians treating cancer patients, in Hellas.
ISCORT - Israeli Society for Clinical Oncology and Radiation Therapy
ISCORT represents 240 oncologists who work in 8 cancer centres, and ten additional oncology departments. ISCORT is responsible for the residency program and for qualification exams in Oncology & Radiotherapy. The ISCORT presents the recommendations to the national health basket committee about new technology and drug. ISCORT has been worked to increase the number of oncology staff.
JSMO - Japanese Society of Medical Oncology
JSMO was founded in 2002, and the number of our members is now about over 9,100. JSMO's activities include an annual scientific meeting, educational seminars, publication of textbooks/guidelines, and certification of medical oncologists. JSMO has also been expanding international collaborations with various overseas societies to standardise global oncology care and promote innovative oncology researches.
LISMO - Lithuanian Society for Medical Oncology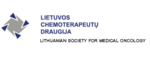 Established in 2000 Lithuanian Society for Medical Oncology (LiSMO) – is the only one professional medical oncology society in Lithuania; currently unites nearly 100 practitioners.Society is actively involved in training, education, clinical research, expert activities.
MAGYOT - Hungarian Association for Medical Oncologist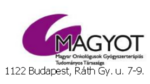 MAGYOT was founded in 2008 to facilitate optimal drug therapy for malignant diseases in Hungary. Most members of the society are medical oncologist, although it is open for any professionals involved in cancer care and treatment. The main activity of society is organising yearly congress and support of young oncologists.
MASCC - Multinational Association of Supportive Care in Cancer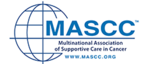 The Multinational Association of Supportive Care in Cancer (MASCC) is an international multidisciplinary organisation dedicated to research and education in all aspects of supportive care for people with cancer regardless of the stage of their disease. Because supportive care encompasses all aspects of care, it involves a variety of disciplines. Membership is open to all professions interested in supportive care.
OECI - Organisation of European Cancer Institutes
The Organisation of European Cancer Institutes is a not-for-profit Organisation, formally registered as European Economic Interest Grouping and headquartered in Brussels. The OECI Members share a common mission of creating a critical mass of expertise to build and maintain a consensus on the best models of education, research, care, and organisation of a cancer centre. These objectives are supported by the OECI Accreditation and Designation Programme and by the other OECI WGs.
OLA - Oncology Latin - America Association
The Oncology Latin - America Association is a non-profit professional medical oncology society. Based in the multidisciplinarity, transparency and equality. The aim of OLA is promote education in oncology in caregivers and patients in Latin America, facilitate the equal access to the best care for all the patients and collaborate with other international partners in order to improve the oncology knowledge.
PTOK - Polish Society of Clinical Oncology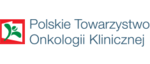 Polish Society of Clinical Oncology established in 1996 is based in Warsaw Institute – Oncology Center. Concentrates its activities on science and education within multidisciplinary oncology environment. Focuses on Oncology Patients' Education Program and mobile applications for physicians. Publisher of "Oncology in Clinical Practice" journal; organiser of several congresses, conferences, workshops and courses every year. Cooperates with ESMO and ASCO.
RSRMO - Romanian Society for Radiotherapy and Medical Oncology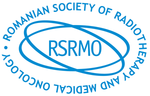 RSRMO is a nonpolitical, nonprofit professional organisation founded at Cluj-Napoca in 1991. Today RSRMO has more than 200 members. "The Journal of Radiotherapy and Medical Oncology", the society's official journal, was first published in 1995 in Romanian and since 2008 in English with four issues annually.
RUSSCO - Russian Society of Clinical Oncology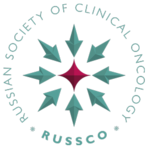 RUSSCO is a professional cancer society with mission to advance cancer treatment and cure. The organisation represents the leading authority within Russian Federation and C.I.S. on education and research. Over 2,500 medical professionals have joined its ranks and help to create forward-looking solutions for continuous improvement, professional growth and knowledge sharing. RUSSCO has several special programs such as a "National program of identification of target mutations for personalised cancer treatment" or "PD-L1 testing in patients with lung cancer". Website of RUSSCO (RosOncoWeb) has been online for 20 years and takes top position in cancer Runet.
SASMO - South African Society of Medical Oncology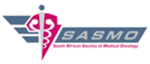 The South African Society of Medical Oncology (SASMO) promotes Medical Oncology and the interests of oncology in general in South Africa. SASMO: It furthers all aspects of cancer research. It provides a forum for discussion and exchange of information and ideas relating to neoplastic disease. ¥ Promotes multidisciplinary collaboration between specialists engaged in different fields of oncology. It furthers the teaching of Medical Oncology.
SBOC - Brazilian Society of Clinical Oncology
The Brazilian Society of Clinical Oncology (SBOC) is the national Society that represents Brazilian clinical oncologists worldwide. Founded in 1981, it acts on several fronts as an incentive to training and research, continuing education, health policies, professional defence, national and international relations. Our vision is to be innovator and active in the promotion and progress of Clinical Oncology in Brazil.
SEOM - Sociedad Española de Oncología Médica
SEOM, the Spanish Society of Medical Oncology, is the society of reference for oncology in Spain. Comprising more than 2350 medical oncology specialists who are fully committed to the fight against cancer, SEOM seeks to ensure that quality healthcare is provided by Medical Oncology Units, by supporting and stimulating cancer research and promoting education in oncology.
SIOPE - European Society for Paediatric Oncology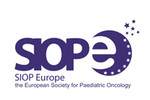 The European Society for Paediatric Oncology (SIOP Europe or SIOPE), is the only pan-European organisation representing all professionals working in the field of childhood cancers.
SLACOM - Latin-American & Caribbean Society of Medical Oncology
SLACOM is a Scientific Society active in the Latin-American and Caribbean region, with a vision of a future where cancer is prevented, early detected and cured or properly treated, not only in our region but globally. Our mission is to facilitate coordinated and effective actions for better cancer control between all stakeholders, national, regional and international through partnerships and collaborations.
SMeO - Mexican Society of Oncology
We are a Mexican non-profit Multidisciplinary Association with 1512 affiliates dedicated to promoting, disseminating scientific advances and the teaching of oncology in all its branches at the highest scientific level, with a sense of humanistic commitment; attending the academic and specialisation needs demanded by public health.
SOS - Slovak Oncology Society
Slovak Oncology Society (S.O.S.) was founded in 1969 as successor to a group of doctors taking care for cancer patients from 1959. The Society has 500 members. Most members of the society are medical oncologist, although it is open for any professionals involved in the management of cancer. The scope of the society is to spread knowledge connecting drug therapy of malignant diseases including up to date information about efficacy, possible side effects and their management, S.O.S. is the organiser of several congresses, conferences, workshops and courses every year. Cooperates with ESMO and ASCO.
SPO - Portuguese Society of Oncology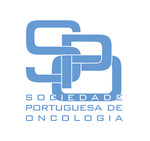 The Portuguese Society of Oncology is a medical association for the study and investigation in Oncology. We promote technical courses, scientific events and investigation programs for all professionals in Oncology. These activities allow improvement in very important skills that enhances a better clinic practice. Every year we promote an annual meeting for discussion of the latest news in Oncology.
SONK - St. Gallen Oncology Conferences

St. Gallen Oncology Conferences (SONK), founded in 1996, is a non-for-profit educational foundation. The main goal of SONK is the promotion of education for oncologists, oncology nurses and other health care professionals in oncology and haematology by organising annual international conferences like the "St.Gallen International Breast Cancer Conference" with its' widely recognised consensus.
TSMO - Turkish Society for Medical Oncology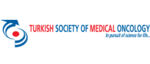 Turkish Society of Medical Oncology (TSMO) is the major player in various training activities and research in oncology in Turkey. It has influence on the government established cancer care policy, press releases for important public cancer problems, for instructions and regulations against medical oncologists rights. The society also gives young oncologists the opportunity to attend international courses and take part in international research studies.
UMOS - Serbian Society for Medical Oncology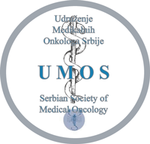 UMOS was founded in 2005 to improve medical oncology as a discipline in Serbia. Twelve UMOS conferences (several ESMO supported) and numerous educational meetings have been organised. Memorandum of understanding for joint membership relationship with ESMO was signed in 2014. Young Oncologist working group organised the 1st meeting in 2016, initiate translations of ESMO guidelines for patients and analysed HER2 positive MBC patients outcomes in Serbia.
UNICANCER
UNICANCER is one of the largest cancer care and research organisations in Europe. It brings together 20 French Comprehensive Cancer Centres (FCCC), which are private non-profit hospitals dedicated to healthcare, research and education in oncology. R&D UNICANCER, UNICANCER's mutualised research entity, is the leading French academic clinical research organisation in oncology. As an academic sponsor, it works directly with the FCCC and other health establishments (public hospitals and private clinics) in France and abroad. Its mission is to help increase knowledge about cancer for the rapid transfer of innovations to the patient's bedside and continuous improvement of patient care.