ESMO 2017: Exhibiting Companies
AbbVie

AbbVie is a global, research-driven biopharmaceutical company committed to developing innovative advanced therapies for some of the world's most complex and critical conditions. The company's mission is to use its expertise, dedicated people and unique approach to innovation to improve treatments across four therapeutic areas: immunology, oncology, virology and neuroscience. Follow @abbvie on Twitter, Facebook or LinkedIn
Advanced Accelerator Applications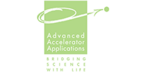 Advanced Accelerator Applications (NASDAQ:AAAP) is an innovative radiopharmaceutical company developing, producing and commercialising molecular nuclear medicine diagnostics and therapeutics. AAA is developing a pipeline of theragnostic pairings for oncology indications, including NETSPOT®/SomaKit TOC™, approved in US/EU respectively for localisation of neuroendocrine tumours; and investigational therapy USAN: lutetium Lu 177 dotatate/INN: lutetium 177Lu oxodotreotide (Lutathera®), which is under review with FDA and EMA for neuroendocrine tumours
Advanced Targeting Systems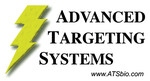 Advanced Targeting Systems, "the saporin people," provides quality targeting reagents for the specific elimination of cells to examine the impact on behavior and/or disease states. The product line includes targeted toxins, antibodies and custom conjugation services. ATS also has second conjugates that let researchers create their own specific targeting tools and are particularly useful to screen antibodies for internalisation.
Agendia N.V.
Agendia is a leading molecular diagnostic company that develops and markets FFPE-based genomic testing which help support physicians with their complex treatment decisions. The Agendia Breast Cancer Tests includes MammaPrint®, the 70-gene breast cancer recurrence test and BluePrint®, the 80-gene molecular subtyping assay that identifies Luminal-type, Basal-type and HER2-type breast cancer molecular subtypes.
Amgen

Amgen is committed to unlocking the potential of biology for patients suffering from serious illnesses by discovering, developing, manufacturing and delivering innovative human therapeutics. This approach begins by using tools like advanced human genetics to unravel the complexities of disease and understand the fundamentals of human biology.
AROG Pharmaceuticals
Astellas Pharma Europe Ltd.

AstraZeneca
AstraZeneca is a global, science-led biopharmaceutical company that focuses on the discovery, development and commercialisation of prescription medicines, primarily in three main therapy areas - Oncology, Cardiovascular & Metabolic Diseases and Respiratory. AstraZeneca operates in over 100 countries and its innovative medicines are used by millions of patients worldwide.
Asuragen, Inc.

Asuragen is a global diagnostic products company delivering solutions that build knowledge and understanding of complex clinical questions. Asuragen's application of its deep scientific heritage and molecular expertise delivers diagnostic products in oncology and genetics that provide the best answers with optimal workflows – so time can be spent delivering actionable insights, rather than searching for them.
B. Braun Melsungen AG

With over 58,000 employees in 64 countries, B. Braun is one of the world's leading manufacturers of medical devices and pharmaceutical products and services. Through constructive dialog, B. Braun develops high quality product systems and services that are both evolving and progressive - and in turn improves people's health around the world.
Baxter

Baxter International Inc. provides a broad portfolio of essential hospital and renal products, including home, acute and in-center dialysis: sterile IV solutions; infusion systems and devices; parenteral nutrition; biosurgery products and anesthetics; and pharmacy automation, software and services.
Bayer

Bayer is committed to delivering SCIENCE FOR A BETTER LIFE by advancing a portfolio of innovative treatments. Bayer's oncology franchise now includes three oncology products and several other compounds in various stages of clinical development. Together, these products reflect the company's approach to research, which prioritizes targets and pathways with the potential to impact the way that cancer is treated.
BEACON Oncology Limited

BEACON Oncology Limited (BOL) is the number one oncology company in Bangladesh. Beacon Oncology is the sister concern of Beacon Group. BEACON manufactures about 76 oncology products including latest chemotherapy drugs, targeted therapies hormonal drugs & monoclonal antibody. BEACON has dedicated oncology facilities which conforms to US FDA,UK MHRA, TGA Australia and WHO GMP. BEACON exports its anti-cancer drugs to many countries of Asia and Africa.
BERG Health

BERG provides predictive and prescriptive solutions that optimize patient treatments and improve population health by validating clinical trials. BERG's AI platform, bAIcis™, integrates and understands virtually any patient-related clinical, demographic and biological information producing actionable outputs that include comprehensive visualizations, AI-based cause-and-effect maps and data-driven companion diagnostic markers.
BIOCARTIS

Biocartis aims to provide direct access to personalised medicine for patients worldwide by developing fully integrated, broadly applicable molecular diagnostics. Biocartis' MDx Idylla™ platform is a fully automated sample-to-result, real-time Polymerase Chain Reaction system that offers accurate, highly reliable molecular information from virtually any biological sample in virtually any setting.
BioClinica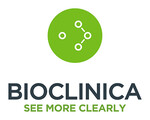 Bioclinica is a specialty provider of Medical Imaging, Cardiac Safety and Molecular Marker lab services for clinical trials. We offer centralized Independent Medical Image Review, ECG and Blood Pressure assessment along with quality Biochemical Marker Analysis. Founded on scientific, medical and regulatory expertise, our unmatched experience spans 30+ years, 1100+ oncology trials and 60+ FDA-approved oncology drugs.
Boehringer Ingelheim

Through scientific innovation and collaboration, Boehringer Ingelheim is committed to discovering and developing novel anti-cancer agents that address unmet needs across a broad range of solid and haematological malignancies. As part of our unique research approach, we seek out strong partnerships and remain dedicated to delivering treatments that improve cancer patients' lives.
Brystol-Myers Squibb

Bristol-Myers Squibb is a global biopharmaceutical company whose mission is to discover, develop and deliver innovative medicines that help patients prevail over serious diseases. Our medicines are helping millions of people around the world in their fight against cancer, cardiovascular disease, hepatitis C, HIV and rheumatoid arthritis.
Caris Life Sciences
Caris Life Sciences is a leading innovator in molecular science focused on fulfilling the promise of precision medicine. Caris Molecular Intelligence, our molecular profiling service provides the most potentially clinically actionable treatment options available to personalize patient care. Caris' ADAPT Biotargeting System™ is utilized for drug target identification, therapeutic discovery, fixed tissue-based companion diagnostics, blood-based cancer screening & biomarker identification.
Cascadian Therapeutics, Inc.

Cascadian Therapeutics is a clinical-stage biopharmaceutical company that is developing tucatinib, an investigational oral, HER2-selective small molecule tyrosine kinase inhibitor. We are conducting a multinational, randomized, double-blind controlled pivotal clinical trial called HER2CLIMB for patients with metastatic HER2+ breast cancer with and without brain metastases.
Catalysis S.L.
At Catalysis, we have developed alternatives to improve health with new nutritional remedies to relieve the suffering caused by widespread diseases like diabetes, immunodepression, hepatitis, cancer,etc. Ocoxin is intended to minimise the toxicity and side effects from aggressive therapies such as chemotherapy and radiotherapy, patients are able to finish therapies with less side effects and much better quality of life. See attached files.
Celgene

Celgene is a global biopharmaceutical company committed to improving the lives of patients worldwide. We seek to deliver truly innovative and life-changing drugs for our patients through the discovery, development, and commercialization of products for the treatment of cancer and other severe, immune, inflammatory conditions. Celgene employs more than 7,000 employees worldwide.
Celldex Therapeutics

Celldex is developing targeted therapeutics to address devastating diseases for which available treatments are inadequate. Our pipeline includes antibodies, antibody-drug conjugates and other protein-based therapeutics derived from a broad set of complementary technologies which have the ability to engage the human immune system and/or directly inhibit tumors to treat specific types of cancer or other diseases.
Celltrion Healthcare Co. Ltd

Celltrion Healthcare conducts worldwide marketing, sales,and distribution of biological medicines developed by Celltrion through an extensive global network that spans more than 120 different countries including both developed and emerging markets.
Chiltern International Ltd

Chiltern's management team has an average of 10 years in oncology development. Our team of medical professionals support your trial from early-phase work to late-phase development and manage a wide range of adaptive design oncology studies. When you want insight that will make a difference in the outcome of your trial, Chiltern has experienced professionals and services Designed Around You®.
Clovis Oncology

We are a biopharmaceutical company focused on acquiring, developing and commercializing cancer treatments in the United States, Europe and other international markets. Our development programs are targeted at specific subsets of cancer, combining precision medicine with companion diagnostics to direct therapeutics to those patients most likely to benefit from them.
Color

Color is a health technology service that offers physician-ordered genetic testing for hereditary cancer risk. The Color Test analyzes 30 genes that impact the most common hereditary cancers, including breast, ovarian, colorectal, pancreatic, uterine, melanoma, prostate and stomach cancers. Complementary genetic counseling with our board certified, licensed genetic counselors is included.
Daiichi-Sankyo Oncology Europe GmbH

Daiichi Sankyo is dedicated to the creation and supply of innovative pharmaceutical products to address unmet medical needs. Daiichi Sankyo draws upon a rich legacy of innovation and a robust pipeline of promising new medicines to help people. The 2025 Vision is to become a "Global Pharma Innovator with Competitive Advantage in Oncology", focusing on novel therapies in oncology, including immuno-oncology.
Definiens

Definiens is the pioneering provider of Tissue Phenomics® solutions for biomarker and companion diagnostics development and commercialization. Definiens' technology empowers smarter tissue-based diagnostics by leveraging quantitative tissue readouts and other big data sources. By enabling the development of powerful and precise assays for patient stratification and clinical trial enrollment, Definiens aims to dramatically improve patient outcomes. Definiens' Tissue Phenomics approach was awarded the 2013 Frost and Sullivan Company of the Year Award for Global Tissue Diagnostics and Pathology Imaging. For more information, please visit:
Delcath Systems Ltd

Delcath Systems Ltd. is a specialty medical device company focused on oncology. The company's principal focus is on the treatment of primary and metastatic liver cancers. Our proprietary product CHEMOSAT® is a platform for the administration of chemosaturation therapy to the liver. The novel system targets delivery of a chemotherapeutic agent (melphalan hydrochloride) directly to the liver using a procedure known as percutaneous hepatic perfusion (PHP).
EUSA Pharma (UK) Ltd
EUSA Pharma is a rapidly growing specialty pharmaceutical company We are passionate and committed to making our products globally available to enable patients to live and embrace life. Headquartered in the UK, we supply medicines and medical devices across Europe and the US through our direct sales force, and worldwide through a network of partners in more than 60 countries. We pride ourselves on living our values in everything we do - we respect, we care, we adapt, we have ambition and we deliver.
Erytech Pharma
Founded in 2004, ERYTECH is a clinical-stage biopharmaceutical company developing innovative therapies for rare forms of cancer and orphan diseases. Leveraging its proprietary ERYCAPS platform, which uses a novel technology to encapsulate therapeutic drug substances inside red blood cells, ERYTECH has developed a pipeline of product candidates targeting markets with high unmet medical needs. ERYTECH's initial focus is on the treatment of blood cancers, including acute lymphoblastic leukemia and acute myeloid leukemia, by depriving tumors of nutrients necessary for their survival.
F. Hoffmann – La Roche AG

Roche is a global pioneer in pharmaceuticals and diagnostics focused on advancing science to improve people's lives.The combined strengths of pharmaceuticals and diagnostics under one roof have made Roche the leader in personalised healthcare – a strategy that aims to fit the right treatment to each patient in the best way possible.
Fresenius Kabi Deutschland GmbH
Fresenius Kabi is a global healthcare company specializing in lifesaving medicines and technologies for infusion, transfusion and clinical nutrition. The products and services help to care for critically and chronically ill patients. Product portfolio: I.V. generic drugs, infusion therapies, clinical nutrition and related medical devices, products for whole blood and blood components collection and processing, transfusion medicine and cell therapy.
Genomic Health International Sarl

Genomic Health, Inc. is the world's leading provider of genomic-based diagnostic tests that address both the overtreatment and optimal treatment of early-stage cancer. With its Oncotype IQ® Genomic Intelligence Platform, the company is applying its world-class scientific and commercial expertise and infrastructure to lead the translation of clinical and genomic big data into actionable results for treatment planning throughout the cancer patient journey. For more information, please visit
Halozyme, Inc.

Halozyme is a biotechnology company focused on developing and commercializing novel cancer therapies that target the tumor microenvironment. Our lead proprietary program, the investigational drug PEGPH20, applies a unique approach to targeting tumors, providing increased access for co-administered cancer therapies. By breaking down barriers to treating cancer, PEGPH20 may help make treatments effective by allowing therapies to reach the tumor.
Helsinn Healthcare

Helsinn, a private Swiss pharmaceutical group with an extensive portfolio of marketed cancer care products and a robust drug development pipeline, works across pharmaceuticals, biotechnology, medical devices and nutritional supplements, to improve the everyday lives of patients. Helsinn has direct local sales subsidiary in U.S., GMP manufacturing facilities in Switzerland and Ireland, a representative office in China.
HTG Molecular Diagnostics

Headquartered in Tucson, Arizona, the mission of HTG Molecular Diagnostics (HTG) is to empower precision medicine at the local level. In 2013 the company commercialized its first instrument platform and a portfolio of RNA assays that leveraged HTG's original proprietary nuclease protection chemistry. Continuous improvement led to the 2014 launch of the company's HTG EdgeSeq product line, which automates sample and targeted library preparation for next-generation sequencing. Additional information is available at
IBM Watson Health

IBM Watson Health is working to support those fighting against cancer by helping to improve the ability of doctors, researchers and insurers to transform care through knowledge. Cognitive computing can help physicians transform healthcare by helping to redefine how clinical trials are conducted, treatments are considered and care is personalized.
ID Solutions

- Develops complete solutions for cancer monitoring: from the extraction of circulating DNA to its quantification/normalisation and genotyping.
- Improves the diagnostic in oncology analysis by offering an innovative pre-analytical and analytical solution and allowing for reliable, fast, normalised results.
- Provides assays starting by a simple blood drawn, using real time quantitative PCR, NGS and the latest digital PCR technologies.
ImaBiotech

ImaBiotech offers Mass Spectrometry Imaging Services to provide a cost effective solution to preclinical and clinical studies. Biomarker discovery, DMPK, Pharmacology, Toxicity, ADME and PK/PD: solutions from Lead Optimization to Phase III.
Imedex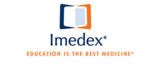 IncellDx, Inc.

IncellDx, Inc. is transforming molecular diagnostics by eliminating sample analysis ambiguity and improving diagnostic accuracy. IncellDx's Quantitative Cellular Multiplex, identifies and quantitates proteomic and genomic biomarkers while retaining morphometric measurements. IncellDx is dedicated to oncology and virology with products available for HPV mRNA E6/E7 detection and biopsy preparations. IncellDx's technologies are opening up new frontiers in precision medicine.
Incyte Corporation

Incyte Corporation is a Wilmington, Delaware-based biopharmaceutical company focused on the discovery, development and commercialisation of proprietary therapeutics.
Ipsen
Ipsen is a global specialty-driven biopharmaceutical group focused on innovation and Specialty Care. It develops and commercialises innovative medicines in three key therapeutic areas - Oncology, Neurosciences and Rare Diseases. With total sales close to €1.6 billion in 2016, Ipsen sells more than 20 drugs in over 115 countries, with a direct commercial presence in more than 30 countries.
Janssen
At the Janssen Pharmaceutical Companies of Johnson & Johnson, we are working to create a world without disease. Transforming lives by finding new and better ways to prevent, intercept, treat and cure disease inspires us. We bring together the best minds and pursue the most promising science. We are Janssen. We collaborate with the world for the health of everyone in it.
Kidney Cancer Association

The Kidney Cancer Association (KCA), a charitable organisation made up of patients, family members, physicians, researchers, and other health professionals from around the world. It is the world's first international charity dedicated specifically to the eradication of death and suffering from renal cancers. It is also by far the largest kidney cancer charity, with members in more than 100 countries. We fund, promote, and collaborate with the National Cancer Institute (NCI), American Society for Clinical Oncology (ASCO), American Urological Association (AUA), and other institutions on research projects. We educate families and physicians, and serve as an advocate on behalf of patients at the state and federal levels in the United States and globally
Lilly Oncology

For more than 50 years, Lilly has been dedicated to delivering life-changing medicines and support to people living with cancer and those who care for them. Lilly is determined to build on this heritage and continue making life better for all those affected by cancer around the world.
M3 Global Research

M3 is a global healthcare technology company and the most effective digital healthcare platform, which is supported by a strong community and heritage, being a home to a family of healthcare professional communities, each offering extensive educational, professional digital resources and the best Market Research opportunities for its members to earn honoraria and influence in the decision making of the healthcare industry.
Macrogenics, Inc.

MacroGenics is focused on discovering and developing innovative antibody-based therapeutics for the treatment of cancer, as well as various autoimmune disorders and infectious diseases. Our core scientific expertise is in the field of protein engineering and our product candidates have been created primarily through our proprietary protein engineering platforms, including our Dual-Affinity Re-Targeting, or DART®, and Fc Optimization platforms.
medac GmbH

medac is a privately held, global pharmaceutical company with a growing pharmaceutical and diagnostics business. Medicinal products from medac support doctors and patients throughout the world in overcoming acute and chronic diseases in the indication areas of oncology, haematology, urology and autoimmune disorders. In addition, medac develops and markets special diagnostic test systems. Since 1970 medac has been committed to unifying therapeutic and diagnostic areas under one roof.
Median Technologies

Since 2002, Median has been expanding the boundaries of the identification, interpretation, analysis and reporting of imaging data. Median is at the heart of innovative imaging solutions with our oncology-focused Lesion Management Solution (LMS) software and iBiopsy® for imaging phenotyping. These software, together with our global team of imaging experts, are advancing the development of new drugs - it's a smart blend of technology, science and service.
Medscape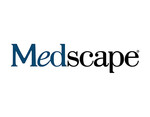 Medscape is the leading online global destination for physicians and healthcare professionals worldwide, offering the latest medical news and expert perspectives; essential point-of-care drug and disease information; and relevant professional education and CME.
Merck / Pfizer Alliance
Immuno-oncology is a top priority for Merck and Pfizer. The global strategic alliance between Merck and Pfizer enables the companies to benefit from each other's strengths and capabilities and further explore the therapeutic potential of avelumab, an investigational anti-PD-L1 antibody initially discovered and developed by Merck. The immuno-oncology alliance will jointly develop and commercialize avelumab and advance Pfizer's PD-1 antibody. The alliance is focused on developing high-priority international clinical programs to investigate avelumab, as a monotherapy, as well as combination regimens, and is striving to find new ways to treat cancer.
MERCK KGaA

Merck a leading science & technology company in healthcare, life science & performance materials works on further developing technologies to improve life from biopharmaceutical therapies to treat cancer or multiple sclerosis, helping patients with infertility, endocrine & metabolic disorders & cardiovascular diseases, to systems for scientific research & production, liquid crystals for smartphones & LCD TVs. Merck, Darmstadt, Germany holds the global rights to the Merck name & brand. Exceptions: the US & Canada where the company operates as EMD Serono, MilliporeSigma, EMD Performance Materials.
Molecular Health

Molecular Health develops and provides IT-driven products and services for use in precision medicine. Our focus area is treatment decision support in oncology and we actively extend our research and development activities into many other areas of precision healthcare, e.g. a pharmacovigilance research tool in a partnership with the FDA.
MSD - Merck Sharp & Dohme
For more than a century, MSD has been inventing for life, bringing forward medicines and vaccines for many of the world's most challenging diseases. Today, MSD continues be at the forefront of research to deliver innovative health solutions and advance the prevention and treatment of diseases that threaten people and animals around the world.
Mylan

Mylan is one of the world's leading global pharmaceutical companies. The company has innovative research and development capabilities and is one of the world's largest active pharmaceutical ingredient manufacturers. Creating better health for a better world. That's what inspires Mylan in our mission to provide quality healthcare to the world's 7 billion people, one person at a time.
NanoString Technologies

NanoString® Technologies provides life science tools for translational research and molecular diagnostic products. The Company's nCounter® Analysis System, which has been employed in basic and translational research, has also now been applied to diagnostic use as the nCounter DX Analysis System. The nCounter-based Prosigna™ Breast Cancer Prognostic Gene Signature Assay is both CE-marked and FDA 510(k) cleared for FFPE samples.
Natera
Natera is a worldwide genetic testing and diagnostics company that's changing how doctors and patients manage genetic disease. Our team includes scientists, biostatisticians, researchers, and talented laboratory professionals from around the globe. Natera develops and commercialises non-invasive methods for analyzing DNA. We operate a CAP-accredited laboratory certified under the Clinical Laboratory Improvement Amendments in San Carlos, California, and offer a host of proprietary genetic testing services.
NCCN - National Comprehensive Cancer Network

The National Comprehensive Cancer Network® (NCCN®), a not-for-profit alliance of 27 leading cancer centres devoted to patient care, research, and education, is dedicated to improving the quality, effectiveness, and efficiency of cancer care so that patients can live better lives.
NeoGenomics

NeoGenomics is a premier cancer diagnostics and pharma services company serving oncologists, pathologists, pharmaceutical companies, academic centers, and others with innovative diagnostic, prognostic and predictive testing. Our vision embodies uncompromising quality, exceptional service, and innovative solutions. We have a network of CAP-accredited, CLIA-licensed facilities across the U.S., but work hard to maintain easy access and all the efficiencies of a smaller operation.
Nexcelom Bioscience
Noona Healthcare Oy
Noona is a smart cloud-based mobile service designed to capture patient-reported outcomes in Oncology. We are connecting cancer clinics with their patients online to improve both survival and productivity in clinical care.
Novartis

At Novartis, our mission is to discover new ways to improve and extend people's lives. We use science-based innovation to address some of society's most challenging healthcare issues. We discover and develop breakthrough treatments and find new ways to deliver them to as many people as possible.
Novella Clinical, a Quintiles company

Novella Clinical, a Quintiles company, is a global, full-service clinical research organization (CRO) serving small and mid-sized oncology customers with experience spanning early phase through post-marketing development programs. Novella integrates deep clinical and therapeutic expertise, operational excellence, and a superior level of customer service to streamline product development.
Nutricia Advanced Medical Nutrition

Nutricia Advanced Medical Nutrition, a specialised business of Danone, focusses pioneering nutritional solutions that help people live healthier and longer lives. Nutricia aims to establish medical nutrition as an integral part of healthcare. The company's extensive range of evidence-based nutrition products and services offer proven benefits and better patient outcomes.
Odonate Therapeutics

Odonate Therapeutics is dedicated to the development of best-in-class therapeutics that improve and extend the lives of patients with cancer. The company's initial focus is on developing tesetaxel, a novel, highly potent, orally administered taxane, for the potential treatment of multiple tumor types, including metastatic breast cancer (MBC).
OncLive

OncLive serves oncology specialists and patient communities with a spectrum of information resources. OncLive.com features exclusive articles, video interviews, and our unique Peer Exchange roundtables. Our publications include OncologyLive, Oncology Business Management, and Oncology Nursing News. Our patient-centreed offerings include CURE magazine and the CureToday.com website.
OncoDNA

OncoDNA, the Belgian Theranostic Company, is specializing in precision medicine. Its team is dedicated in developing innovative solution to help oncologists in their routine. Our strategy aims at characterizing the patient's tumor, leading clinicians through the best treatment options, identifying the clinical trials for which ones the patient could be eligible and monitoring the evolution of the disease and the patient's answer to the treatment.
Paxman Coolers Limited

As the global expert in preventing Chemotherapy-induced Alopecia (CIA), Paxman's pioneering scalp cooling system has helped thousands of people worldwide to keep their hair and dignity during cancer treatment. Paxman know first-hand that CIA is often devastating. Patient care is at our heart: our goal is to ensure everyone, has the opportunity to maintain normality, retain their hair and self-confidence.
Peregrine Pharmaceuticals

Peregrine Pharmaceuticals is committed to improving the lives of patients by manufacturing high quality products for biotechnology and pharmaceutical companies, as well as advancing and licensing investigational immunotherapy and related products. The company is evaluating its lead clinical candidate, bavituximab, in multiple combination therapy oncology trials, and developing its proprietary exosome technology for the detection and monitoring of cancer.
Pfizer Oncology

PharmaMar S.A.

PharmaMar is a global biopharmaceutical company, focused on oncology and committed to research and development. PharmaMar's Yondelis® was the first antitumor drug of marine origin to be approved for commercialization, specifically to treat soft tissue sarcoma. It has obtained approval for treating ovarian cancer in the European Union. It is available in the main oncology markets: the US, Europe and Japan.
Pharmanovia

Pharmanovia is a Danish based privately held Specialty Pharmaceutical Company, focused on the development, commercialization and marketing of niche pharmaceutical products and medical devices within selected specific therapeutic areas, such as ONCOLOGY, EMERGENCY CARE and TRANSPLANTATION. Dropizol® (opium oral drops) is the first pharmaceutical opium tincture product registered internationally, and is indicated for the treatment of severe diarrhea.
Philips Molecular Pathway Dx

Philips OncoSignal Molecular Pathway Diagnostics reveals the activity of the signal transduction pathways that drive tumor growth, having the potential to offer accurate therapy response prediction for informed personalized cancer treatment decisions. This is achieved by measuring mRNA transcribed from target genes of the pathway transcription factors, and data interpretation with computational pathway models.
PER Global LLC

PER Global, the ex-US affiliate of Physicians' Education Resource, LLC (PER®), serves the worldwide oncology community, who are involved in the treatment and management of patients with cancer. PER® and PER Global provide high-quality, evidence-based accredited activities featuring leading national and international oncology and haematology experts that focus on practice-changing advances, evolving standards of care and new patient management strategies.
Pierre Fabre Medicament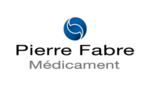 Pierre Fabre is a French multinational, privately-owned pharmaceutical and cosmetic company present in 130 countries. Oncology is one of our priorities, focusing on targeted therapies, biotherapies and immuno-oncology, working in therapeutic areas of high unmet medical need, including onco-hematology and onco-dermatology. Our experience in innovation and manufacturing brings us recognition as one of the leading global names in oncology.
Pivotal

Pivotal is a leading full-services CRO, with special focus on Oncology and Onco-Haematology, offering services to the healthcare industry across Europe and beyond. We take on the immense challenges for supporting cutting-edge clinical development programmes with IMPs, medical devices, diagnostics and nutrition products. Our clients enjoy the benefits of senior management hands-on environment, operational teams working on the ground with the clinical sites, deep therapeutic expertise and cost-effective deliverables.
Precision Oncology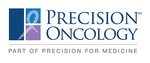 Precision Oncology is part of Precision for Medicine and offers oncology developers an accelerated pathway for novel oncology drug development. With expertise in early phase oncology trial operations, combined with integrated biomarker services, Precision Oncology has changed the way sponsors outsource their oncology trials; they provide strategic oncology consultation and full-service trial operations, based on the power of precision medicine.
priME Oncology

prIME Oncology is the world's leading provider of independent medical education in oncology and hematology. At prIME Oncology, we provide evidence-based educational activities that define today's best practices and prepare healthcare professionals to integrate cutting-edge innovations into patient care.
QuintilesIMS
QuintilesIMS is a leading global healthcare provider of integrated information and technology-enabled services. QI helps clients across healthcare improve their clinical, scientific and commercial results. With approximately 50,000 employees conducting operations in more than 100 countries, we offer solutions to help clients maximise innovation and drive healthcare forward.
RBW Consulting

RBW Consulting is an industry recognised recruitment consultancy to the Pharmaceutical industry, offering permanent and contract / interim solutions for clients globally, giving us a truly international coverage of the industry. With an established team of experienced consultants who hold extensive candidate and client networks, RBW Consulting is committed to providing a service second to none. Offering retained and contingency solutions, we aim to exceed expectations by working to the very highest standards, and it is for this reason that we have become the preferred supplier for many pharma, biotech, medical device and CRO's across the industry.
Samsung Bioepis

Samsung Bioepis is a biopharmaceutical company committed to realising healthcare that is accessible to everyone. Through innovations in product development and a firm commitment to quality, Samsung Bioepis aims to become a leading biopharmaceutical company. Samsung Bioepis continues to advance a broad pipeline of biosimilar candidates that includes six first-wave candidates in the therapeutic areas of immunology, oncology and diabetes.
Sandoz International GmbH

Sandoz, a Novartis division, is a global leader in generic pharmaceuticals and biosimilars. Our purpose is to discover new ways to improve and extend people's lives. We pioneer novel approaches to drive access to medicine. Our portfolio comprises approximately 1000 molecules and our products reach well over 500 million patients.
Sanofi Genzyme

Sanofi Genzyme, the specialty care business unit of Sanofi, focuses on rare diseases, multiple sclerosis, oncology and immunology. We help people with debilitating and complex conditions that are often difficult to diagnose and treat. Our approach is shaped by our experience developing highly specialised treatments and forging close relationships with physician and patient communities. We are dedicated to discovering and advancing new therapies, providing hope to patients and their families around the world.
Seattle Genetics

Seattle Genetics, an innovative global biotechnology company, develops and commercialises antibody-based therapies for cancer treatment. Our lead product ADCETRIS® (brentuximab vedotin) is marketed in more than 65 countries (with Takeda Pharmaceutical Company Limited). Seattle Genetics has a robust pipeline designed to address significant unmet needs and improve outcomes for patients. Seattle Genetics is headquartered in the US, with European and International operations in Switzerland.
Servier

Servier is an international pharmaceutical company governed by a non-profit foundation with a strong international presence in 148 countries and 21,000 collaborators worldwide. Becoming a key player in oncology is part of our long-term strategy with currently nine molecular entities in clinical development and a portfolio of innovative cancer treatments developed with partners worldwide to deliver life-changing medicines to patients.
Shire

Shire is the leading global biotechnology company focused on serving people with rare diseases and other highly specialised conditions. We strive to develop best-in-class products across our core therapeutic areas including Hematology, Immunology, Neuroscience, Ophthalmics, Lysosomal Storage Disorders, Gastrointestinal/Internal Medicine/Endocrine, Hereditary Angioedema, and Oncology.
Sirtex Medical Europe GmbH

Sirtex is actively engaged in the field of liver-directed therapies for cancer patients. Our innovative technology, SIR-Spheres® Y-90 resin microspheres, was approved in 2002 for use in the treatment of a variety of unresectable liver tumours a well as in hepatocellular carcinoma within the European Union under a CE Mark. SIR-Spheres® microspheres are presently used at 300+ institutions in EMEA. ®SIR-Spheres is a Registered Trademark of Sirtex SIR-Spheres Pty Ltd
SOPHiA GENETICS SA

SOPHiA GENETICS is a healthtech company which has developed SOPHiA, the collective Artificial Intelligence (AI) for clinical genomics, helping healthcare professionals better diagnose patients. SOPHiA GENETICS has triggered rapid advances in NGS tests analysis by bringing together expertise in genomics, artificial intelligence and data privacy. SOPHiA AI is used daily by hundreds of institutions worldwide.
SOTIO AS

SOTIO is building a diverse biotechnology portfolio through own R&D, partnering and investments. It's focusing on developing of new methods of the treatment of cancer. The most advanced project is a proprietary platform of active cellular immunotherapy based on dendritic cells. SOTIO is conducting multiple Phase I to III clinical trials and projects in preclinical stage. SOTIO has facilities in Europe, the US, China and Russia.
Springer Healthcare

Medicine Matters oncology is provided by Springer Healthcare, part of the Springer Nature group. Medicine Matters is a free to access professional oncology resource for healthcare professionals. Springer Healthcare IME brings expert education in current and emerging treatments direct to healthcare professionals, with complete independence and in compliance with the European CME standards and codes of practice.
Streck

Streck is recognized as a worldwide leader in the development and manufacturing of products for clinical and research laboratories. Products include a line of blood collection tubes that provide a standardised method for sample collection, stabilization and transport.
Synlab

SYNLAB Group is the leading medical diagnostics provider in Europe. Providing the leading level of service within the industry, SYNLAB is the partner of choice for healthcare professionals. SYNLAB's services also encompass veterinary and environmental laboratory analysis. SYNLAB operates in more than 30 countries across 4 continents with over 17,000 employees.
Sysmex Inostics GmbH

Sysmex Inostics is a leader in blood-based molecular cancer diagnostics. We are a trusted partner to leading pharmaceutical companies, advancing their efforts to bring effective personalised cancer therapies to global markets. Our OncoBEAM™ RAS IVD assay is the first blood-based All-RAS test for mCRC patients allowing for informed and rapid clinical treatment decisions based on only a single blood-draw.
Takeda Oncology
Booth 124
TESARO
Founded in 2010, TESARO is a biopharmaceutical company devoted to providing transformative therapies to people bravely facing cancer. We see new possibilities to responsibly develop and commercialise innovative treatments where others may not. Relationships are vital to the success of our business, and we are committed to being a trusted partner to the cancer community.
TROVAN

Microchips and electronic systems for identification and automated data capture of weight, size, temperature, QR codes/bar codes etc. Turnkey solutions. 100% compatible with Excel.
Varian Medical Systems International AG
Booth 264