ESMO 2016: Society Village
ESMO – European Society for Medical Oncology
ESMO is the leading professional organisation for medical oncology. Comprising more than 13,000 oncology professionals from over 130 countries, we are the society of reference for oncology education and information. We are committed to supporting our members to develop and advance in a fast-evolving professional environment.
Founded in 1975, ESMO has European roots and a global reach: we welcome oncology professionals from around the world. We are a home for all oncology stakeholders, connecting professionals with diverse expertise and experience. Our educational and information resources support an integrated, multi-professional approach to cancer treatment. We seek to erase boundaries in cancer care as we pursue our mission across oncology, worldwide.
AACR – American Association for Cancer Research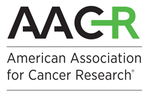 The mission of the AACR is to prevent and cure cancer through research, education, communication, and collaboration. Through its programs and services, the AACR fosters research in cancer and related biomedical science; accelerates the dissemination of new research findings among scientists and others dedicated to the conquest of cancer; promotes science education and training; and advances the understanding of cancer etiology, prevention, diagnosis, and treatment throughout the world.
AAHO – Armenian Society of Oncology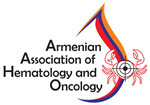 Armenian Association of Hematology and Oncology (AAHO), a national professional society, was established in 2012 in Yerevan, Armenia, with a purpose to help the development of hematology and oncology, as well as the other related disciplines of medicine and science in Armenia.Young Oncologists Group of Armenia and Armenian Group of Pediatric Hematology and Oncology are part of the Association.
Literature available in the Display Area
AIOM – Associazione Italiana di Oncologia Medica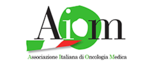 The Italian Association of Medical Oncology was established in 1973. AIOM's purpose is to bring together specialists in Medical Oncology and to promote progress in the clinical, experimental and social welfare fields, experimental and clinical research, primary prevention, secondary prevention, the quality of oncological treatments, therapeutic continuity by means of guidelines for anti-cancer medical therapy, interdisciplinary activities, rehabilitation, etc.
AOG – Georgian Association of Oncology
Established in 2004, involves professionals from all country and cooperates with ONG-s, governmental, educational, other professional organizations, ethical committees, provides and supports cancer educational (at all level), practical and research activities in Georgia. Works on preparation and implementation of clinical practice guidelines; actively participates elaboration and implementation: internationally approved standards in cancer care, cancer control programs and Population Cancer Registry; Involves in accreditation of medical professionals. Supports: reviving and Publish handbooks, guidelines, methodology, reviving and conducting of implementation Clinical trials in Oncology, fundraising.
ASCO – American Society of Clinical Oncology

The American Society of Clinical Oncology (ASCO) is the world's leading professional organization for physicians and oncology professionals caring for people with cancer. Join ASCO while at the meeting and receive a free engraved gift and immediate access to valuable member benefits. Current members stop by to receive your collectable ASCO pin!
BSMO – Belgian Society of Medical Oncology
CDDF – Cancer Drug Development Forum

The Cancer Drug Development Forum (CDDF) is a not-for-profit organization. CDDF is a unique platform facilitating interactions between all stakeholders to improve the efficiency of cancer drug development. Representatives from academia, pharmaceutical industries, regulatory and policy authorities as well as patient advocates can together meet and exchange expertise to find the ways to expedite effective oncology drug development and delivery.
COS – Czech Society for Oncology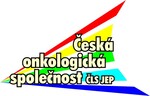 Czech Society for Oncology was founded in 1969 as successor to a group of doctors taking care for cancer patients from 1905. The Society has few hundreds of members - mainly Medical Oncologists and is a cornerstone of high quality cancer care, National Cancer Plan, Comprehensive Cancer Center Network, Oncological Registries, official Guidelines, scietific Journals and continuous Education in Oncology.
Literature available in the Display Area
11th International Symposium on Advanced Ovarian Cancer: Optimal Therapy. Update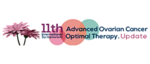 International one day symposium that covers all hot topics concerning diagnosis, biology and therapy of ovarian cancer. Directed by Dr. Andrés Poveda and Prof. Jan B. Vermorken, organized by GEICO (Spanish Ovarian Research Group) and ESMO (European Society for Medical Oncology), under the auspices of SEOM (Spanish Society of Medical Oncology) and GCIG (Gynecological Cancer InterGroup).
DSKO - Dansk Selskab for Klinisk Onkologi - (Danish Society for Clinical Oncology)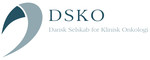 The Danish Society for Clinical Oncology is a scientific society for the medical speciality "Clinical Oncology". At the moment there are 443 members.
Clinical Oncology comprises non-surgical treatment and follow-up on cancer deceases – such as radiation, chemo therapy, hormone therapy, targeted biological treatment, immune therapy, personalized medicine, palliative treatment and terminal care
The primary target is to promote development of clinical oncology ad well as to facilitate education and research within this medical specialty.
EACR – European Association for Cancer Research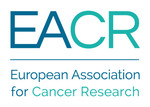 The European Association for Cancer Research is Europe's professional member association for cancer researchers with over 10,000 members in 101 countries. We provide a wide variety of services to our community of members, organise scientific meetings and courses of the highest quality, and facilitate communication and collaboration within the cancer research community.
ECCO – The European CanCer Organisation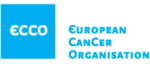 Through its 24 member societies - representing over 80 000 professionals - ECCO is the only multidisciplinary organisation that connects all stakeholders in oncology Europe-wide. ECCO upholds the right of European cancer patients to the best treatment, promoting interaction between all organisations involved in cancer at European level. ECCO organises the annual European Cancer Congress (27–30 January 2017, Amsterdam).
ECIO – European Conference on Interventional Oncology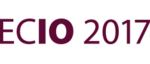 Featuring a comprehensive scientific programme, world-renowned faculty and a first-rate technical exhibition, the annual ECIO meeting offers physicians from different disciplines the opportunity to come together to discuss the latest developments and best practices in minimally invasive, image-guided cancer treatment. ECIO 2017 will be held in Bilbao, Spain from April 23-26. Find out more on the company website.
EORTC – European Organisation for Research and Treatment of Cancer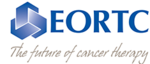 The European Organisation for Research and Treatment of Cancer, a unique pan-European clinical research infrastructure, brings together cancer clinical research experts from all disciplines for trans-national collaboration. The EORTC network comprises more than 4,500 professionals in over 600 hospitals in 30+ countries. Through translational and clinical research, the EORTC offers an integrated approach to drug development, drug evaluation programs and medical practices.
ESO – European School of Oncology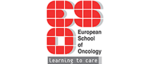 The European School of Oncology (ESO) was founded in 1982, with the aim of contributing to the reduction of deaths from cancer due to late diagnosis and/or inadequate treatment. Leading oncologists from around the world played a key role in founding of the School. Now, after more than 30 years, ESO is the oldest and most structured organisation exclusively dedicated to increasing the knowledge of health professionals in all fields of cancer medicine.
ESP – European Society of Pathology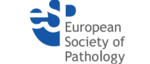 The European Society of Pathology is a leading force in European pathology. The ESP has as its primary aim the promotion of high quality diagnostic practice, applied and translational research and postgraduate education in the field of human pathology. The ESP headquarters in Brussels serve as hub for European Pathology national organisations.
HDIO – Croatian Society of Oncology

Literature available in the Display Area
HeSMO – Hellenic Society of Medical Oncology

The Hellenic Society of Medical Oncology (HeSMO) is a nonprofit scientific organization founded in Hellas in 1985. HeSMO was organized to promote and foster the exchange of current information and ideas relating to clinical research, prevention, diagnosis and treatment of cancer. Among its high priority goals, is the provision of enhanced educational opportunities for physicians treating cancer patients, in Greece.
IASLC – International Association for the Study of Lung Cancer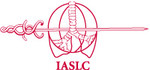 The International Association for the Study of Lung Cancer (IASLC) is the only global organization dedicated to the study of lung cancer. Founded in 1974, the association's membership includes nearly 5,000 lung cancer specialists in 80 countries. IASLC members work to enhance the understanding of lung cancer among scientists, members of the medical community and the public. IASLC publishes the Journal of Thoracic Oncology, a valuable resource for medical specialists and scientists who focus on the detection, prevention, diagnosis and treatment of lung cancer.
JSMO – Japanese Society of Medical Oncology
JSMO was founded in 2002, and the number of our members is now about over 9,000. JSMO's activities include an annual scientific meeting, educational seminars, publication of textbooks/guidelines, and certification of medical oncologists. JSMO has also been expanding international collaborations with various overseas societies to standardize global oncology care and promote innovative oncology researches.
LiSMO – Lithuanian Soceity of Clinical Oncology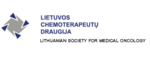 Established in 2000 Lithuanian Society for Medical Oncology (LiSMO) - is the only one professional medical oncology society in Lithuania; currently unites nearly 100 practitioners. Society is actively involved in training, education, clinical research, expert activities.
Literature available in the Display Area
MAGYOT – Hungarian Association for Medical Oncologist (HAMO)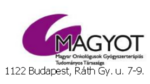 MAGYOT was founded to facilitate optimal drug therapy for malignant diseases in Hungary. Most members of the society are medical oncologist, although it is open for any professionals involved in treatment. The scope of the society is to spread knowledge connecting drug therapy of malignant diseases including up to date information about efficacy, possible side effects and their management, pharmacokinetic and pharmacodynamic information and drug interactions. To facilitate patient participation in clinical trials and choosing optimal therapeutic options, assistance in planning and implementation of investigator-initiated clinical trials.
Literature available in the Display Area
Make Sense Campaign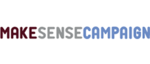 The Make Sense Campaign is led by the EHNS, a multidisciplinary society that brings together medical experts from across Europe, from disciplines covering every aspect of Head and Neck oncology. Our mission is to drive awareness, and encourage earlier diagnosis and treatment of Head and Neck Cancer, ultimately saving lives
MASCC – Multinational Association of Supportive Care in Cancer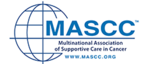 The Multinational Association of Supportive Care in Cancer (MASCC) is an international, multidisciplinary Organization, dedicated to research and education in all areas of supportive care for patients with cancer. It involves a variety of disciplines and specialists. Thus membership is open to oncology medical, surgical, and radiology physicians, nurses, dentists, dental hygienists, pharmacists, social workers, and many others interested in supportive care in cancer.
MOT – Hungarian Oncological Association
Literature available in the Display Area
PTOK – Polish Society of Clinical Oncology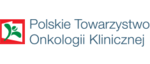 Polish Society of Clinical Oncology established in 1996 is based in Warsaw Institute – Oncology Center. Concentrates its activities on science and education within multidisciplinary oncology environment. Focuses on Oncology Patients' Education Program and mobile applications for physicians. Publisher of "Oncology in Clinical Practice" journal; organizer of several congresses, conferences, workshops and courses every year. Cooperates with ESMO and ASCO.
Literature available in the Display Area
RSRMO – Romanian Society for Radiotherapy and Medical Oncology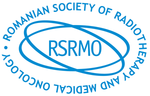 RSRMO is a nonpolitical, nonprofit professional organization founded at Cluj-Napoca in 1991. Today RSRMO has 202 members. "The Journal of Radiotherapy and Medical Oncology", the society's official journal, was first published in 1995 in Romanian and since 2008 in English with four issues annually
Literature available in the Display Area
RUSSCO – Russian Society of Clinical Oncology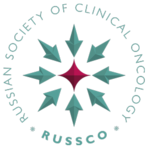 RUSSCO is a professional oncology society with mission to advance cancer treatment and cure. The organization represents the leading authority within Russian Federation and C.I.S. on education and research. Over 2,000 medical professionals have joined its ranks and help to create forward-looking solutions for continuous improvement, professional growth and knowledge sharing. RUSSCO has several special programs such as a "National program of identification of target mutations for personalized cancer treatment".
SIOPE – European Society for Paediatric Oncology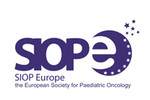 The European Society for Paediatric Oncology (SIOPE) represents the unified voice of more than 1,500 childhood cancer healthcare professionals from 34 European countries.
Through its Strategic Plan, SIOPE works to achieve the objectives of the paediatric haematology-oncology community, to ensure that children and adolescents with cancer can benefit from the best available cures and survivors can live to the fullest.
SKA/CCD – Sammenslutningen af Kræftafdelinger, SKA / Co-operative Cancer Departments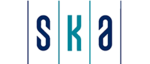 Co-operative Cancer Departments is an non-profit organisation founded by late professor Heine Høi Hansen from Finsencenter, Rigshospitalet.
Its goal is to establish common guidelines between the central cancer departments and the peripheral departments in the greater Copenhagen area and the Sealand region.
The organization is 20 years old this year and has evolved continuously and encompasses the areas of guidelines, teaching and a national database for experimental treatment.
SONK – St.Gallen Oncology Conferences

St.Gallen Oncology Conferences" (SONK), founded in 1996, is a non-for-profit educational foundation. The main goals of SONK is the promotion of education for oncologists, oncology nurses and other health care professionals in oncology and haematology by organising annual international conferences. For more information please visit the company website.
SPO – Portuguese Oncology Society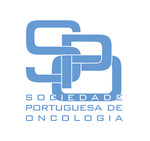 The Portuguese Society of Oncology is a medical association for the study and investigation in Oncology. We promote technical courses, scientific events and investigation programs for all professionals in Oncology. These activities allow improvement in very important skills that enhances a better clinic practice. Every years we promote an annual meeting for discussion of the latest news in Oncology.
TSMO – Turkish Society for Medical Oncology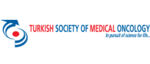 Turkish Society of Medical Oncology (TSMO) is the major player in various training activities and research in oncology in Turkey. It has influence on the government established cancer care policy, press releases for important public cancer problems, for instructions and regulations against medical oncologists rights. The society also gives young oncologists the opportunity to attend international courses and take part in international research studies.
UMOS - Serbian Society of Medical Oncology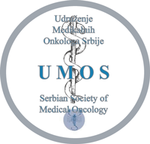 Serbian Society for Medical Oncology was founded in December/2005 with main goal to improve medical oncology as a discipline in Serbia. Twelve UMOS conferences (several ESMO supported) and numerous educational meetings have taken place until now. In December/2014 Memorandum of understanding for joint membership relationship between ESMO and UMOS was signed. In 2015 Young oncologist working group was established.
Literature available in the Display Area
UNICANCER