ESMO 2016: Patient Advocates
ECPC – European Cancer Patient Coalition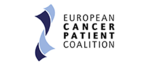 European Cancer Patient Coalition (ECPC) is Europe's largest cancer patients organisation, representing more than 400 patients' groups across all Europe. ECPC is the voice in Brussels of all patients affected by cancer, from the rarest to the most common. ECPC works for a Europe of equality, where all European cancer patients have timely and affordable access to the best treatment and care available throughout their life.
IBTA – International Brain Tumour Alliance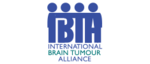 The International Brain Tumour Alliance (IBTA) is a global network founded in 2005 as a dynamic worldwide community for brain tumour patient organisations and others involved in the field of neuro oncology. The IBTA brings together experience and expertise from all over the world with the aim of enhancing the well-being and quality of life of brain tumour patients and their families. For further information please visit the company website.
IKCC – The International Kidney Cancer Coalition
IKCC is an independent and democratic network of patient support and advocacy organisations established with the mission of improving the quality of life of patients and their families living with kidney cancer.
LCE & MDS Alliance – Lymphoma Coalition Europe & MDS Alliance
The Lymphoma Coalition (LC) is a worldwide network of 66 lymphoma patient groups from 44 countries. It was formed in 2002 and incorporated as a not-for-profit organisation in 2010 with the express purpose of facilitating lymphoma patient organisations around the world to form a community that could support one another's efforts in helping patients with lymphoma receive the care and support they need.
LEPAF – Leukemia Patient Advocates Foundation
The Leukemia Patient Advocates Foundation is a patient-led non-profit foundation in Switzerland, with the coordinators being located in Munich, Germany, and Netanya, Israel. The mission of the Leukemia Patient Advocates Foundation is to improve the lives and survival of patients affected by leukemia as well as their relatives by supporting leaders in providing help and support. It is a platform for discussions and best practice sharing to leukemia patient groups worldwide.
LUCE – Lung Cancer Europe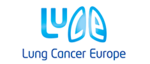 Lung Cancer Europe is a Pan Euroepan Organization representing the voice of lung cancer patients, their families and survivors in Europe. It provides a European platform for already existing LC patient advocacy groups and supports the establishment of national LC patient groups in different European countries.
MPE – Myeloma Patients Europe
Myeloma Patients Europe (MPE) is an umbrella organisation of multiple myeloma patient groups and associations from across Europe.
SPAEN – Sarcoma Patients Euronet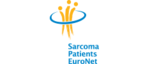 SPAEN is the International Network of currently 40 Soft Tissue Sarcoma, Bone Cancer, GIST and Desmoid Patient Advocacy Groups. Acting in close partnershipwith clinical sarcoma experts, scientific researchers, pharmaceutical industry and other stakeholders,SPAEN is working to support sarcoma research and to improve the diagnosis, treatment and care ofsarcoma patients through improving information and support and by increasing the visibility ofsarcoma with policymakers and the public.