ESMO 2019: Company Description
Submit your Company's description by 10 June 2019
ESMO offers to all companies a complimentary package including:
Full company name listed in different Congress tools (programme book, ESMO Congress website, event mobile APP)
A short company description on the ESMO Congress website and event mobile APP
Additionally, exhibiting companies may purchase a Premium listing package for EUR 500.
IMPORTANT NOTE: data not provided by the given deadline, 10 June 2019, will not be published. You are kindly requested to check carefully the content you are submitting, as changes to the text will NOT be possible.
Complimentary and Premium packages items listed here below: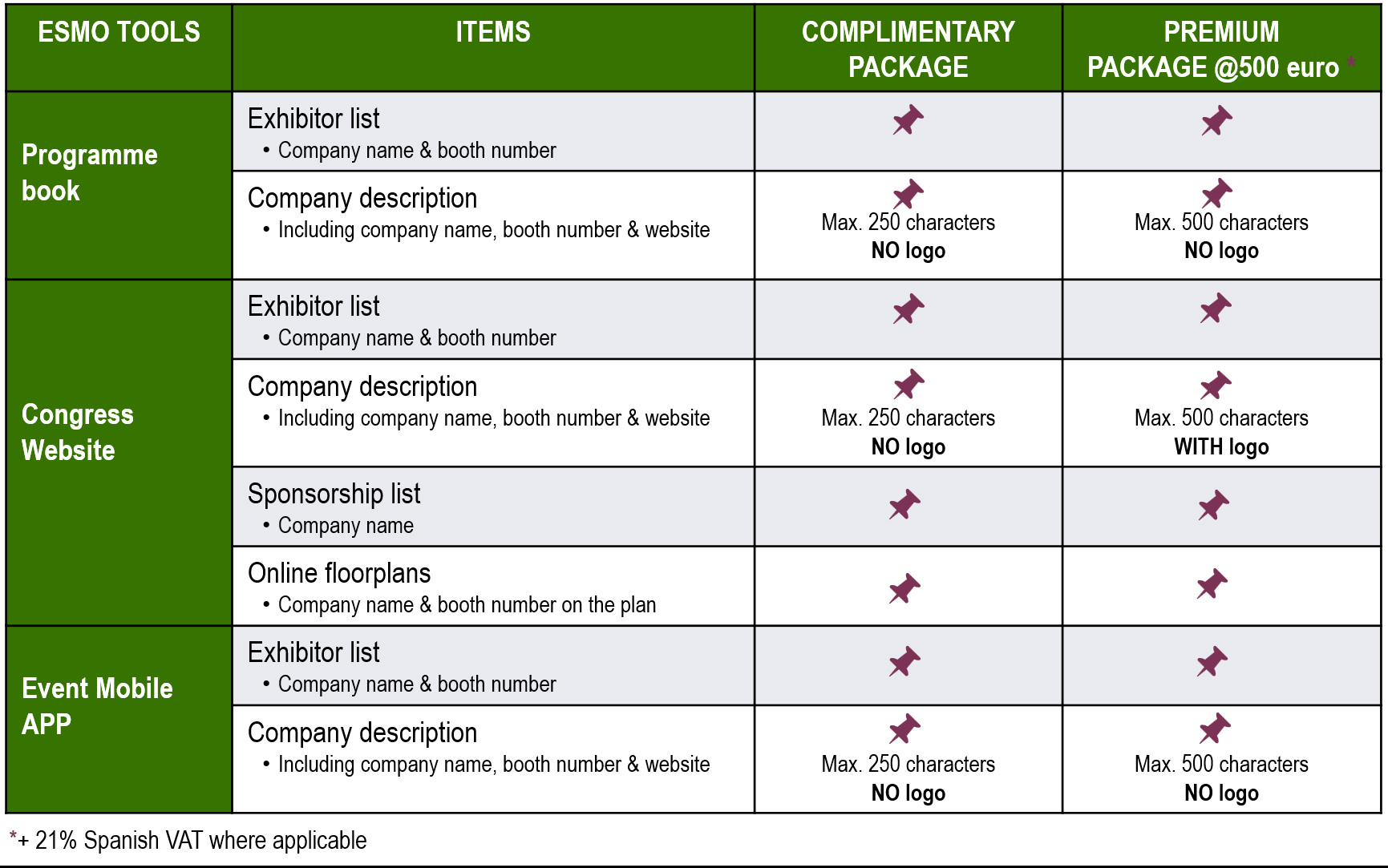 To select the preferred package, complimentary or premium, please fill in the online form by 10 June 2019