Member Focus: ESMO Globetrotters
Anyone wondering what it would be like to work in oncology in a country where you don't speak the language and where the healthcare system is dramatically different to that in your own country will learn a lot from Gil Morgan and Bishal Gyawali, ESMO members who have done just that.
Gilberto Morgan
Skåne University Hospital, Lund, Sweden and University of Texas MD Anderson Cancer Center, Houston, Texas, USA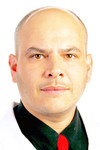 "I had finished my training as a molecular biologist and was heading for an oncology career in the US. But I was really disillusioned with the US healthcare system and a friend persuaded me to try working in Sweden for a couple of years.
So one December morning this boy from San Antonio, Texas, arrived in Northern Sweden, north of the polar circle, with no Swedish, completely unprepared for the temperature of -35°C and the fact that it was still dark at 10 a.m.! But from the moment I met the team I would be working with, I felt right at home. The consultants took me under their wing and a couple of years later, when I started working in oncology at Karolinska University Hospital, I decided that my future would be in Sweden.
I think the Swedish healthcare system is so much more humane than that in the US, with patients being treated according to their medical problem rather than relying heavily on their ability to pay at the point of care. And the working structure is less hierarchical: everybody has a voice and is listened to. I never thought I'd see so many people enjoying their job. The lifestyle also fits more comfortably with my values, being centred less around money and more around family.
For my first three months, it was trial by fire. I would randomly seek out patients just so that I could practise my Swedish. That was six years ago and every passing day convinces me that I made the right decision. Now I divide my time between my University Hospital in Lund and my work in cancer prevention in the US. One thing that has been constant in my life, and my career development, while I've been in Europe is ESMO. It all started with a conversation with Evandro de Azambuja about four years ago at ESMO and the encouragement of Lone Kristoffersen and Katharine Fumasoli (ESMO staff)! Since then, I've been lucky enough to get really involved with the young oncologists and am also now on the ESMO Membership Committee. ESMO is a great international community that makes you feel like you belong somewhere. That's what makes it different from all the other oncology societies."
Bishal Gyawali
Nagoya University Graduate School of Medicine, Japan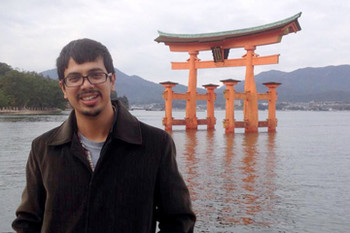 Bishal, a doctor who moved from Nepal four years ago to work on a five-year training and PhD programme in medical oncology, had had his sights set on Japan for a long time. "I knew I wanted to complete my post-graduate training in another country and Japan, with its excellent reputation for cancer management and fascinating culture, really fitted the bill. I noticed marked differences between the healthcare systems in these two countries almost immediately. Unlike the pay-out-of-pocket Nepalese system, the Japanese public health system means that most patients have a wider choice of treatment options.
Perhaps more striking are the differences between the facilities available in high- and low-income countries. For example, when I left in 2012, you couldn't get a PET scan anywhere in Nepal and patients were forced to travel to a different country. It is my ultimate ambition to work in a bridging capacity, to address the discrepancies in cancer diagnosis and management between low- and high-income countries.
In terms of settling in, I had always known language would be a problem but it was even harder than I had imagined. I soon got used to being gently teased by patients when I got words wrong. Food was also an obstacle, particularly seafood, which is not common in land-locked Nepal. When my boss first took me to an expensive sushi restaurant, much to the horror of the other guests I asked if I could have mine with ketchup! Now, I am fluent in Japanese and I love sushi.
On 18 February this year, we were gifted with our first baby Bibhika – a daughter. We decided to have our baby in Japan, which gave us the chance to experience the Japanese healthcare system from a patient's perspective. Without having thrown ourselves into the Japanese culture – its language, etiquette and customs – undergoing such a significant life experience in a foreign country would have been incredibly difficult. I think that training abroad is a much underused opportunity that can open up new possibilities for work and enrich your whole life. My expertise in global oncology would not be possible without my first-hand involvement in cancer care in both low-and high-income countries."
Are you an ESMO member with a story to tell? Then get in touch here: perspectives@esmo.org
Enjoyed the article and would like to read more?
You can get the entire edition by just clicking on the button below:
Download the second edition of ESMO Perspectives
ESMO Perspectives will always be delivered straight to our members' inboxes. If you are not yet an ESMO member (joining is easy and worthwhile - full details here) you can sign up to receive the next edition here.