Could These be ESMO's Future Leaders?
In an exciting new initiative in 2016 – the ESMO Leaders Generation Programme – 15 oncologists spent nearly a week in Lugano, where ESMO has its headquarters, learning how to become successful leaders. Via a series of workshops and presentations, the participants were put through their paces by an expert faculty of ESMO leaders, other key opinion leaders and external professional experts.
This article appeared in the December 2016 edition of our new digital magazine, ESMO Perspectives, and you can get the entire edition by just clicking on the button below:
Download the first edition of ESMO Perspectives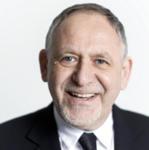 Christoph Zielinski from the Medical University of Vienna, Austria, and the Programme's brainchild, explains why he thinks it is so important. "ESMO recognises the need to nurture future leaders by helping them to master the challenges they face in the ever more complex world of oncology. Luckily we have moved on from how it was when I was a young oncologist, when elderly gentlemen were largely interested in retaining power and were unsupportive of younger co-workers, and we now understand that team building is essential. The 2016 Programme was a huge success and was probably one of the most rewarding events I have organised in my lifetime. The enthusiasm, kindness, interest and dedication shown by the participants confirmed my belief that we are passing the torch we carry to a wonderful new generation of future leaders."
So what did some of the participants of this inaugural course have to say?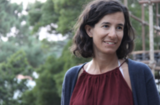 "It was inspiring listening to the views and experience of the Programme's faculty," says Sofia Braga from the Portuguese Institute of Oncology, Lisbon, "they provided us with excellent role models showing how we can contribute to ESMO. The Programme made me feel that ESMO is not 'theirs' but is 'ours'; I want to serve it in whatever way I can and give back by helping to build for the next generation. We should recognise that while it is very rewarding to be a part of ESMO it is also a big responsibility and requires a great deal of work on top of our clinical, teaching and research commitments."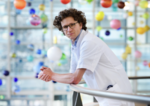 "Today's leaders need to have a clear vision, to inspire people, to have a good network, be able to build bridges and to be a great communicator," thinks Gabe Sonke from The Netherlands Cancer Institute, Amsterdam. "For me, the best parts of the Programme were the sessions on communication and leadership skills, and the chance to interact with the participants and faculty. One of the main things I learned was the importance of international collaboration in oncology, an area in which organisations such as ESMO play a vital role. Now, I am going to set smart goals, expand international collaborations, practise communication skills, and then practise again!"
"A good leader should understand the abilities of individual team members and play to their strengths, and be able to work as part of a team," says Guillem Argilés from Vall d'Hebron Institute of Oncology, Barcelona, Spain. "This probably explains why I found the sessions on team management skills particularly useful. These helped me to understand which situations cause me stress in my daily working life and how to address them. Since attending the Programme, I have set up regular coaching sessions with my residents and formed a team with colleagues to pursue common aims and hopefully improve the way we work."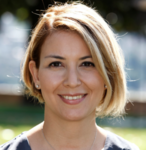 Ece Esin from Hacettepe University Cancer Institute, Ankara, Turkey, highlights the fact that medical training doesn't teach leadership skills. "One of the most important aspects of the Programme for me was that it helped me to understand that leadership is something I can develop. A true leader guides future leaders, is actively involved in their development and shares their experiences with them, and I am so grateful to the ESMO faculty for guiding us throughout the Programme. I am going to use what I learned as a foundation and build on it, taking every opportunity to get more involved in ESMO and to increase awareness of the Society."
Enjoyed the article and would like to read more?
You can get the entire edition by just clicking on the button below:
Download the first edition of ESMO Perspectives
ESMO Perspectives will always be delivered straight to our members' inboxes.