Valentina Guarneri
Address
Istituto Oncologico Veneto IRCCS
Department of Medical Oncology 2
University of Padova

Country

Italy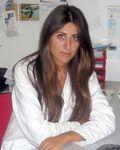 ESMO: Tell us a bit about your career so far
Valentina: I attained my medical degree in 1999 and a fellowship in oncology in 2003. Following that I completed my PhD in clinical and experimental oncology from 2004-2006.
What is your main area of interest and how do you spend your time?
From 2005 to 2012, I was assistant professor of Oncology at the Modena University Hospital in Italy, where I also chaired the Breast Unit. Since the start of 2013, I am assistant professor at the University of Padova, and attending physician at the Venetian Institute of Oncology. I concentrate on clinical and translational research for breast and ovarian cancer patients. I'm the chair of the Clinical-Translational Research and New Therapies Unit at the Venetian Institute of Oncology.
What does your involvement with ESMO and the Young Oncologists Committee (YOC) mean to you?
Being involved with ESMO and the YOC offers a unique opportunity to share experiences with colleagues from different European countries, and you get the sense of being part of a community devoted to improve the outcome of treatment for cancer patients - to advance scientific knowledge and to serve for improved education.
Do you have some good advice you would like to share with your international colleagues?
The community of ESMO young oncologists can foster the possibility to discuss and develop joint educational and scientific programmes.