ESMO – OeGHO: collaboration to reduce barriers for medical oncologist in Europe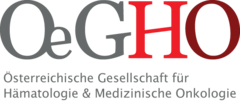 ESMO and the Austrian Society for Haematology and Medical Oncology (OeGHO) signed a joint membership agreement in 2012. The aim of the partnership is to promote scientific activities and policy initiatives on both the national and international level.
The OeGHO, is working to give more emphasis to the role of the medical oncologist in Austria. Of significant importance is the development of standardised training programmes in order to facilitate the mobility of oncology professionals throughout Europe.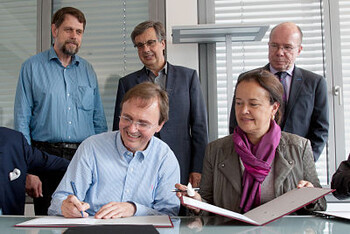 ESMO – OeGHO Joint Membership Offer
As of the 1 August 2012, members of the OeGHO will be able to benefit from a simplified membership application process to join ESMO, avoiding the need for a Sponsor (i.e. details of an ESMO member who supports your application) or the need to provide an up-to-date Curriculum Vitae in English.
Applicants should follow the normal ESMO membership procedure, on reaching the section asking for membership to another professional oncology society, OeGHO members should indicate that they are a member of the OeGHO and provide their membership ID number.
In addition, new applicants qualifying for ESMO Full membership will be eligible for a reduced introductory membership fee of €130 for the first 3 consecutive membership years.
Useful information on joining ESMO
Visit the OeGHO website for more details and to apply for membership.
NOTE: Membership Applications must be made to each respective society satisfying membership requirements according to the society statutes. Membership fees are paid separately to the respective secretariats of ESMO and OeGHO.
More information: