Helgi Helgason
ESMO National Representative in Iceland
Term
2014 – 2015
Address
Medical Centre Haaglanden
Lijnbaan 32
2512VA / The Hague
Country

Iceland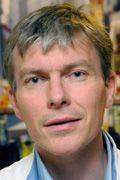 Dr. Helgi Helgason is a specialist in internal medicine, medical oncology and clinical pharmacology. He is currently working as medical oncologist at the Medical Centre Haaglanden, The Hague and as clinical pharmacologist at the Icelandic Medicines Agency in Iceland.
Dr. Helgi Helgason completed his basic medical training at the University of Iceland and the Icelandic University Hospital in 1997. For further medical specialization he went to The Netherlands and completed his training in Internal Medicine at the Medical Centre Twente in Enschede in 2002. Between 2002 and 2005 he was training for Medical Oncology and Clinical Pharmacology at the Netherlands Cancer Institute/Antoni van Leeuwenhoek Hospital and University of Utrecht and between 2005 and 2007 he was working at the Netherlands Cancer Institute as medical oncologist, specialized in pharmacology, sarcoma, breast cancer and genitourinary cancer.
Dr. Helgi Helgason is a member of the Scientific Working Party of the European Medicines Agency in London and participates in scientific evaluations of new drug development programmes with the emphasis on medical oncology.
Dr. Helgi Helgason is a member of several medical societies and responsible teacher in medical oncology and pharmacology at his hospital.