IMPAKT 2012 Exhibitors
Companies
Amgen

Amgen discovers, develops, manufactures, and delivers innovative human therapeutics. A leader in biotechnology since 1980, Amgen was one of the first companies to realise the new science's promise by bringing safe, effective medicines from lab, to manufacturing plant, to patient. Amgen therapeutics have changed the practice of medicine, helping millions of people around the world in the fight against cancer, kidney disease, rheumatoid arthritis, bone disease, and other serious illnesses.
Amgen pioneered the development of novel products based on advances in recombinant DNA and molecular biology, and launched the biotechnology industry's first blockbuster medicines. Today, as a Fortune 500 company serving millions of patients, Amgen continues to be an entrepreneurial, science-driven enterprise dedicated to helping people fight serious illness.
BMS Foundation

The BMS Foundation is committed worldwide to equality in access to healthcare. The Foundation develops strategic and innovative plans with partners in the field as regards infrastructure and supporting applications in healthcare.
These plans are specifically aimed at improving care in those places where population groups are disproportionately subject to certain diseases and disorders. The focus in this is on HIV/AIDS in Africa, hepatitis in Asia, severe psychiatric disorders in the United States and cancer in Europe. Where there is an issue of a lack of capacity, prevention, treatment and access to healthcare the foundation attempts to make a substantial contribution to service, know-how, manpower and funding.
Boehringer Ingelheim

The Boehringer Ingelheim group is one of the world's 20 leading pharmaceutical companies. Headquartered in Ingelheim, Germany, it operates globally with 145 affiliates and more than 42,000 employees. Since it was founded in 1885, the family-owned company has been committed to researching, developing, manufacturing and marketing novel products of high therapeutic value for human and veterinary medicine.
As a central element of its culture, Boehringer Ingelheim pledges to act socially responsible. Involvement in social projects, caring for employees and their families, and providing equal opportunities for all employees form the foundation of the global operations. Mutual cooperation and respect, as well as environmental protection and sustainability are intrinsic factors in all of Boehringer Ingelheim's endeavors.
In 2010, Boehringer Ingelheim posted net sales of about 12.6 billion euro while spending almost 24% of net sales in its largest business segment Prescription Medicines on research and development.
Genomic Health
Genomic Health is a molecular diagnostics company focused on the global development and commercialisation of genomic-based clinical laboratory services that analyse the underlying biology of cancer allowing physicians and patients to make individualised treatment decisions. More than 10,000 physicians in over 60 countries have ordered more than 250,000 Oncotype DX® tests for breast and colon cancer patients.
Roche

Roche is headquartered in Basel, Switzerland, Roche is a leader in research-focused healthcare with combined strengths in pharmaceuticals and diagnostics. Roche is the world's largest biotech company with truly differentiated medicines in oncology, virology, inflammation, metabolism and CNS. Roche is also the world leader in in-vitro diagnostics, tissue-based cancer diagnostics and a pioneer in diabetes management. Roche's personalised healthcare strategy aims at providing medicines and diagnostic tools that enable tangible improvements in the health, quality of life and survival of patients. In 2010, Roche had over 80,000 employees worldwide and invested almost 10 billion Swiss francs in R&D. Genentech, United States, is a wholly owned member of the Roche Group. Roche has a majority stake in Chugai Pharmaceutical, Japan.
Booksellers
Wisepress Medical Bookshop
Wisepress.com, Europe's leading conference bookseller, has a complete range of relevant books and journals which can be purchased at the stand or, if you would rather not carry them, posted to you – Wisepress will deliver worldwide. We also have a comprehensive medical and scientific online bookshop with great offers.
Societies
Breast International Group (BIG)

The Breast International Group (BIG) is a non-profit organisation for academic breast cancer research groups from around the world, with its headquarters in Brussels, Belgium.
BIG facilitates breast cancer research at international level by stimulating cooperation between its members and other academic networks, and collaborating with, but working independently from, the pharmaceutical industry. Large-scale cooperation is crucial to make significant advances in breast cancer research, reduce wasteful duplication of effort, and optimally serve those affected by the disease.
Founded by leading European opinion leaders in 1996, BIG now constitutes a network of 50 groups based in Europe, Canada, Latin America, Asia and Australasia. These research entities are tied to several thousand specialised hospitals and research centres worldwide. BIG also works closely with the US National Cancer Institute (NCI) and the North American Breast Cancer Group (NABCG), so that together they act as a strong integrating force in the breast cancer research arena.
International collaboration makes it possible to conduct studies that would not be possible for a single research group or network to carry out on its own, especially as treatments become increasingly targeted. Combining efforts makes it possible to quickly enrol large numbers of patients, or to share data and knowledge and efficiently answer important scientific questions.
European Society for Medical Oncology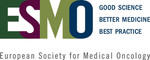 The European Society for Medical Oncology (ESMO) is the leading European professional organisation, committed to advancing the speciality of medical oncology and promoting a multidisciplinary approach to cancer treatment and care.
Since its founding in 1975 as a non-profit organisation, ESMO's mission has been to advance cancer care and cure. We achieve this through fostering and disseminating good science that leads to better medicine and determines best practice. In this way ESMO fulfils its goal to support oncology professionals in providing people with cancer with the most effective treatments available and the high-quality care they deserve.
The ESMO community is a powerful alliance of more than 7,000 committed oncology professionals from over 120 countries. As a trusted organisation with 35 years of experience and over 500 expert committee members, ESMO serves its members and the oncology community through:
Excellence in post-graduate oncology education and training
Leadership in transforming evidence-based research into standards of cancer care in Europe
Dedicated efforts to foster a more favourable environment for scientific research
Innovative international platforms to share expertise, best practices and disseminate the most up-to-date scientific research to as wide an audience as possible.
ESMO has expanded its membership offering through OncologyPRO, an exclusive scientific and educational website: http:\\oncologypro.esmo.org. ESMO's scientific journal, Annals of Oncology, ranks among the top clinical oncology journals worldwide. ESMO events are the meeting place in Europe for medical oncologists to update their knowledge, network and exchange ideas. ESMO also unites key oncology stakeholders and forges strategic partnerships to address critical issues related to the profession and practice of medical oncology. Recognised as an authoritative voice in the fight against cancer, ESMO is pleased to offer consultative expertise to oncology organisations and European authorities on important issues related to cancer research, prevention, diagnosis, treatment and care.
The European Organisation for Research and Treatment of Cancer (EORTC)
Founded in 1962 and now celebrating its 50th anniversary, the EORTC was an initiative and an organisation that was ahead of its time – a pioneer in promoting multi-disciplinary cancer research and pan-European collaboration. The fundamental aim – to set up a clinical research organisation in Europe that would promote and coordinate high-quality clinical trials and provide a base of scientific expertise and administrative support for a network of scientists and clinical investigators – remains the same today.
The EORTC currently links a network of more than 2,500 pre-clinical scientists and oncologists in more than 300 hospitals in over 30 countries. It encompasses all aspects of cancer research, from translational research and new drug development to large phase III clinical trials and meta-analyses.
The 180 members of the EORTC Headquarters staff handle some 6,500 new patients enrolled each year in cancer clinical trials, approximately 30 protocols that are permanently open to patient entry, over 50,000 patients who are in follow-up, and a database of more than 180,000 patients.
The ultimate goal of the EORTC is to improve the future of cancer therapy by developing new agents and innovative approaches and to test more effective treatment strategies using commercially available drugs, or surgery and radiotherapy.
The EORTC conducts also clinical trials in partnership with the pharmaceutical industry. These EORTC-Industry partnerships adhere to principles of academic independence which are ensured through a number of peer-review committees that safeguard the quality of the organisation's work by monitoring the relevance and scientific value of its research.
Imaging, biobanking, and translational research initiatives provide the means for new approaches to clinical trials designs aimed discovering and validating molecular determinants predictive of activity or toxicity and make the EORTC one of Europe's leading players in transforming experimental discoveries into new treatments with a significant clinical impact.
Alongside its own scientific and clinical programme, the EORTC collaborates with a number of international regulatory bodies such as the US Food and Drug Administration and the European Medicines Evaluation Agency and research institutions, including the US National Cancer Institute and many other national and international research groups worldwide.
Funders of the EORTC include the EORTC Charitable Trust (with the support of national cancer leagues), the "Fonds Cancer", private donations and corporate sponsorship, the Belgian National Lottery, and, for specific research projects, the European Commission. EORTC headquarters has received continuous support for more than 35 years from the US National Cancer Institute (NCI).
Foundation "St. Gallen Oncology Conferences" (SONK)

St.Gallen Oncology Conferences (SONK) is a private charitable and tax-exempted educational foundation according to Swiss law, registered and supervised by the Department of Interiors of the Swiss Canton (State) of St.Gallen in Eastern Switzerland.