ESMO Asia 2017: Sponsor & Exhibitor Profiles
Platinum Sponsor
AstraZeneca
AstraZeneca is a global, innovation-driven biopharmaceutical business that focuses on the discovery, development and commercialisation of prescription medicines, primarily for the treatment of cardiovascular, metabolic, respiratory, inflammation, autoimmune, oncology, infection and neuroscience diseases. AstraZeneca operates in over 100 countries and its innovative medicines are used by millions of patients worldwide.
Gold Sponsors
MSD
For more than a century, MSD, a leading global biopharmaceutical company, has been inventing for life, bringing forward medicines and vaccines for the world's most challenging diseases. MSD is a trade name of Merck & Co., Inc., with headquarters in Kenilworth, N.J., U.S.A. Through our prescription medicines, vaccines, biologic therapies and animal health products, we work with customers and operate in more than 140 countries to deliver innovative health solutions. We also demonstrate our commitment to increasing access to health care through far-reaching policies, programs and partnerships. Today, MSD continues to be at the forefront of research to advance the prevention and treatment of diseases that threaten people and communities around the world - including cancer, cardio-metabolic diseases, emerging animal diseases, Alzheimer's disease and infectious diseases including HIV and Ebola. For more information, connect with us on Twitter, LinkedIn and YouTube.
F. Hoffmann-La Roche Ltd

Since 1896, Roche has been a global pioneer in advancing science to improve people's lives. Today we are leaders in truly differentiated medicines (in oncology, immunology and more) and diagnostics (in vitro diagnostics, tissue-based cancer diagnostics and more). We also lead and partner in personalised healthcare – a strategy to identify the right treatment for the right patient at the right time.
Silver Sponsor
Novartis (Singapore) Pte Ltd

Novartis is a global healthcare company based in Switzerland, with a history going back more than 150 years. We provide healthcare solutions that address the evolving needs of patients and societies worldwide. Novartis products are available in about 155 countries and they reached nearly 1 billion people globally in 2016. About 123 000 people of 142 nationalities work at Novartis around the world. Our mission is to discover new ways to improve and extend people's lives. Our vision is to be a trusted leader in changing the practice of medicine.
Bronze Sponsors
Amgen

Amgen is committed to unlocking the potential of biology for patients suffering from serious illnesses by discovering, developing, manufacturing and delivering innovative human therapeutics. A biotechnology pioneer since 1980, Amgen has reached millions of patients around the world and is developing a pipeline of medicines with breakaway potential.
Astellas Pharma Singapore Pte. Ltd.
Astellas is a Tokyo based pharmaceutical company dedicated to improving the health of people around the world through the provision of innovative and reliable pharmaceuticals.
Lilly Oncology

For more than 50 years, Lilly has been dedicated to delivering life-changing medicines and support to people living with cancer and those who care for them. Lilly is determined to build on this heritage and continue making life better for all those affected by cancer around the world. To learn more about Lilly's commitment to people with cancer, please visit our website.
Pfizer Oncology
At Pfizer Singapore, we apply science and our global resources to bring therapies to people that extend and significantly improve their lives. We strive to set the standard for quality, safety and value in the discovery, development and manufacture of health care products. Our global portfolio includes medicines and vaccines as well as many of the world's best-known consumer health care products. Every day, Pfizer colleagues work across developed and emerging markets to advance wellness, prevention, treatments and cures that challenge the most feared diseases of our time. Consistent with our responsibility as one of the world's premier innovative biopharmaceutical companies, we collaborate with health care providers, governments and local communities to support and expand access to reliable, affordable health care in Singapore.
Exhibitors
Biocartis

Biocartis aims to provide direct access to personalized medicine for patients worldwide by developing fully integrated, broadly applicable molecular diagnostics. Biocartis' MDx Idylla™ platform is a fully automated sample-to-result, real-time Polymerase Chain Reaction system that offers accurate, highly reliable molecular information from virtually any biological sample in virtually any setting.
Eisai Co., Ltd.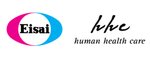 Eisai Co., Ltd. is a global pharmaceutical company headquartered in Tokyo, Japan. Eisai has about 60 years of history in Asia, and continues to explore new ways to realize its corporate mission of "giving first thoughts to patients and their families and to increasing the benefits health care provides", i.e. the "human health care (hhc)" philosophy. In alignment with this, Eisai Asia Region is devoted to continuously improve access to Eisai's innovative cancer drugs through innovative access programs and science-based activities across Asia.
Fresenius Kabi Deutschland GmbH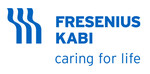 Fresenius Kabi is a global healthcare company specializing in lifesaving medicines and technologies for infusion, transfusion and clinical nutrition. The products and services help to care for critically and chronically ill patients. Product portfolio: I.V. generic drugs, infusion therapies, clinical nutrition and related medical devices, products for whole blood and blood components collection and processing, transfusion medicine and cell therapy.
NanoString

NanoString is a life sciences company focused on cancer research and diagnostics. Proven in over 1,000 peer-reviewed publications, the nCounter® System can combine with 3D biology™ technology to create novel biomarkers. The Prosigna® Breast Cancer Prognostic Gene Signature Assay provides FDA 510(k)-cleared diagnostics with the nCounter Dx Analysis System.
Singapore Precision Medicine Centre Pte Ltd.

Established in Singapore, SPMC envisions gene technology to be the key driver of future personalised healthcare for health living. The future starts now in SPMC as we partner with reputable local and overseas institutions/companies to employ cutting edge Next Generation Sequencing technology and current standards of genetic testing to achieve the goal of bringing advanced, accurate and affordable genetic test services for personalised healthcare management, to the population in Singapore and the rest of Asia.
Educational Grant Sponsor
Takeda
Takeda is a patient-focused, innovation-driven global pharmaceutical company that builds on a distinguished 235-year history, aspiring to bring better health and a brighter future for people worldwide.