ESMO 2017: New Publications from ESMO
We are excited to be distributing several new publications during ESMO 2017 including the annual ESMO Clinical Practice Guidelines supplement to Annals of Oncology, seven ESMO Pocket Guidelines and two new books
ESMO Clinical Practice Guidelines – Annals of Oncology supplement
The 2017 Clinical Practice Guidelines supplement features three new and six updated ESMO Clinical Practice Guidelines.
New guidelines: EANO and ESMO Guidelines on Leptomeningeal Metastasis from Solid Tumours, Management of Infusion Reactions to Systemic Anticancer Therapy and Management of Toxicities from Immunotherapy.
Updated guidelines: Early and Locally Advanced NSCLC, Rectal Cancer, Chronic Myeloid Leukaemia, Multiple Myeloma, Newly Diagnosed and Relapsed Mantle Cell Lymphoma and Cervical Cancer.
Pick up your copy of the supplement from the ESMO Booth and in the ESMO Member Lounge. All guidelines can also be found in the Guidelines section of this website.
ESMO Pocket Guidelines 2017
Titles from our sought-after Pocket Guidelines series will be available from various booths in the exhibition hall.
Breast Cancer (Celgene booth 127)
Gynaecological Malignancies 2016 (PharmaMar booth 206)
Lower Gastrointestinal Cancer (Bayer booth 202)
Lung & Chest Tumours (Lilly Oncology booth 201)
Lymphomas (ESMO booth 1)
Supportive Care (Bayer booth 202)
Upper Gastrointestinal Cancer (Lilly Oncology booth 201)
Urogenital Cancer (Bayer booth 202)
Copies are limited, however all 2017 updates will be available on the ESMO Cancer Guidelines App shortly after the congress.
ESMO Members: Pick up a copy of one of our new publications
New in 2017: Gynaecological Tumours: Essentials for Clinicians*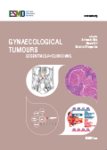 Provides clinicians with an easily accessible and up-to-date overview of the latest developments and studies, including new consensus guidelines, within gynaecological oncology.
New in 2017: Head & Neck Cancers: Essentials for Clinicians*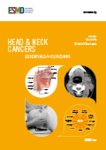 The most clinically relevant and updated information for optimal prevention, diagnosis and treatment of this heterogeneous group of tumours, Head & Neck Cancers is the sixth title in our Essentials for Clinicians series.
Both titles can be read online and downloaded from OncologyPRO (ESMO members only).
The following publications will also be distributed at the congress are available to all attendees:
Gastrointestinal Tract Tumours: Essentials for Clinicians (Servier booth 204)
Lymphomas: Essentials for Clinicians (Servier booth 204)
Nutrition and Cancer (Nutrica booth 126)
*reserved for ESMO members