ELCC 2018: Sponsor & Exhibitor Profiles
Gold Sponsors
AstraZeneca
AstraZeneca is a global, science-led biopharmaceutical company that focuses on the discovery, development and commercialisation of prescription medicines, primarily in three main therapy areas - Oncology, Cardiovascular & Metabolic Diseases and Respiratory. AstraZeneca operates in over 100 countries and its innovative medicines are used by millions of patients worldwide.
Bristol-Myers Squibb

Bristol-Myers Squibb is a global BioPharma company firmly focused on its mission to discover, develop and deliver innovative medicines to patients with serious diseases. Around the world, our medicines help millions of people in their fight against such diseases as cancer, cardiovascular disease, hepatitis B and hepatitis C, HIV/AIDS and rheumatoid arthritis.
Lilly Oncology

For more than 50 years, Lilly has been dedicated to delivering life-changing medicines and support to people living with cancer and those who care for them. Lilly is determined to build on this heritage and continue making life better for all those affected by cancer around the world. To learn more about Lilly's commitment to people with cancer, please visit the company website.
MSD
For more than a century, MSD has been inventing for life, bringing forward medicines and vaccines for many of the world's most challenging diseases. Today, MSD continues be at the forefront of research to deliver innovative health solutions and advance the prevention and treatment of diseases that threaten people and animals around the world.
Pfizer Oncology
Pfizer Oncology is committed to pursuing innovative treatments that are helping to redefine life with cancer. As an oncology leader with one of the most robust oncology pipelines in the industry, we are focused on translating scientific breakthroughs into clinical application. Additionally, we are dedicated to working collaboratively with the community to make a positive impact on people's lives.
Silver Sponsors
Boehringer Ingelheim

At Boehringer Ingelheim we are taking cancer on. We are collaborating with the oncology community to deliver scientific breakthroughs to transform the lives of patients. Our primary focus is in lung and gastrointestinal cancers, with the goal of delivering breakthrough, first-in-class treatments that can help win the fight against cancer.
Merck/Pfizer Alliance
Immuno-oncology is a top priority for Merck and Pfizer. The global strategic alliance between Merck and Pfizer enables the companies to benefit from each other's strengths and capabilities and further explore the therapeutic potential of avelumab, an investigational anti-PD-L1 antibody initially discovered and developed by Merck. The immuno-oncology alliance will jointly develop and commercialize avelumab and advance Pfizer's PD-1 antibody. The alliance is focused on developing high-priority international clinical programs to investigate avelumab, as a monotherapy, as well as combination regimens, and is striving to find new ways to treat cancer.
Bronze Sponsors
Novartis Oncology

At Novartis, our mission is to discover new ways to improve and extend people's lives. We use science-based innovation to address some of society's most challenging healthcare issues. We discover and develop breakthrough treatments and find new ways to deliver them to as many people as possible.
Roche

Roche is the world's largest biotech company, with truly differentiated medicines in oncology, immunology, infectious diseases, ophthalmology and diseases of the central nervous system. Lung cancer is a major area of focus and investment for Roche, with the objective to develop new approaches, medicines and tests that can help people with this deadly disease. With the combined strength in pharmaceuticals and diagnostics, Roche is dedicated to further drive personalised healthcare. The Roche Group, headquartered in Basel, Switzerland, is active in over 100 countries and lately employed more than 94,000 people worldwide.
Takeda Pharmaceuticals International AG
Takeda Pharmaceutical Company Limited is a global, research and development-driven pharmaceutical company committed to bringing better health and a brighter future to patients by translating science into life-changing medicines.
Takeda focuses its R&D efforts on oncology, gastroenterology and central nervous system therapeutic areas plus vaccines.
Takeda conducts R&D both internally and with partners to stay at the leading edge of innovation. For more information, visit the News section on company website.
Sponsor
Bavarian Nordic
Bavarian Nordic is committed to building a pipeline of immunotherapy candidates targeting cancers with high unmet medical needs. In collaboration with the National Cancer Institute, BN has developed a portfolio designed to alter the disease course by eliciting robust and broad anti-cancer immune responses while maintaining favorable risk-benefit profiles. Through multiple industry collaborations, BN seeks potential synergies of combining our immunotherapies with other immune-modulating agents.
Biocartis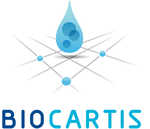 Biocartis aims to provide direct access to personalized medicine for patients worldwide by developing fully integrated, broadly applicable molecular diagnostics. Biocartis' MDx Idylla™ platform is a fully automated sample-to-result, real-time Polymerase Chain Reaction system that offers accurate, highly reliable molecular information from virtually any biological sample in virtually any setting.
Incyte Corporation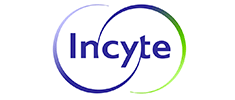 Incyte Corporation is a biopharmaceutical company focused on the discovery, development, and commercialization of novel medicines to meet serious unmet medical needs in cancer and other diseases. Incyte is committed to the rigorous pursuit of R&D excellence to improve the lives of patients, make a difference in health care, and build sustainable value.
The Company strives to discover and develop first-in-class and best-in-class medicines—advancing a diverse portfolio comprised of 18 development candidates against 14 different molecular targets.
Headquartered in Wilmington, Delaware, Incyte has offices in Switzerland, nine other European countries and Japan. For more information, visit the company website and follow @Incyte.
Sysmex Europe GmbH

Sysmex is a global leader in diagnostic solutions with specialist technologies that help improve cancer management. Sysmex Inostics, a Sysmex Corporation subsidiary, is a pioneer in blood-based cell-free tumour DNA testing, including OncoBEAM Digital PCR. It provides new assays for clinical applications in oncology and offers global services for pharma – from discovery to companion diagnostics.