ASCO Practice Guideline on Antiemesis, update Nov. 2011
Date: 30 Nov 2011
Author: Karin Jordan
Affiliation: Department of Hematology/Oncology, University of Halle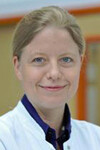 Clinicians should be aware that chemotherapy induced nausea and vomiting (CINV) are still one of the most feared side effects of chemotherapy. With correct use of antiemetics, CINV can be prevented in almost 70% up to 80% of patients. Treatment guidelines are useful tools that enable physicians to integrate the latest clinical research into their practices. In the latest issue of the Journal of Clinical, the updated guidelines for the use of antiemetics were published. The first comprehensive ASCO antiemetic guideline was published in 1999 by Richard Gralla followed by 2006 (Marc Kris). What is new in 2011 and relevant for daily practice?
Emetic risk/Risk factors
The emetogenic potential of the chemotherapeutic agents used is the main risk factor for the degree of CINV. In regard to its emetogenic potential, the chemotherapeutic agents are classified into 4 emetic risk groups: high (90%), moderate (30-90%), low (10-30%) and minimal (<10%), as suggested unchanged in the updated guideline. In the assortment of the optimal antiemetic prophylaxis, patient related risk factors have no influence for the decision. Further research is necessary to verify the usefulness of integrating a patient related risk factor profile in the primary decision process. This would make sense, considering the wide range of emetogenic potential (30-90%) in the moderate emetogenic setting. However, if such a model will translate into the daily routine praxis is questionable.
Highly emetogenic chemotherapy
Combined anthracycline and cyclophosphamide regimens were reclassified as highly emetic in contrast to the actual MASCC/ESMO guidelines. However, in regard to the low response rates achieved in AC-based regimens in comparison to cisplatin-based chemotherapy, this recommendation seems to be a logical step. Patients who receive this combination or any highly emetic agents should receive a 5-HT3 receptor antagonist (5-HT3 RAs), dexamethasone, and a neurokinin 1 (NK1) receptor antagonist.
Moderate emetogenic chemotherapy: The previous ASCO guideline from 2006 did not designate a preferred 5-HT3 RAs. However in the actual updated version, the preferred 5-HT3 RA for patients who receive moderate emetic chemotherapy regimens is palonosetron. Clinical trials have shown that as a single agent, palonosetron offers better control of CINV compared with currently available 5-HT3-RAs.
Treatment guidelines are important because they provide the clinicians with a series of recommendations developed from the consensus opinions of international experts based on their interpretation of the most recent clinical trial data. Despite some differences between the different guidelines, e.g. from MASCC/ESMO and NCCN guidelines, all are providing updated references and recommendations to guide optimal use of antiemetics. However the need for more effective practical implementation of treatment guidelines is crucial to improve the quality of care of cancer patients.